Charles Edward Strutt (1814-1897)
November 27, 2013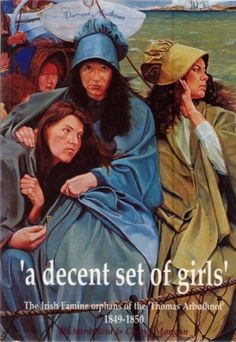 Charles Edward Strutt (1814-1897) Member of the Royal College of Surgeons Edinburgh,** **was the Surgeon Superintendent of The Thomas Arbuthnot in 1850.
Charles Edward Strutt was a friend of James John Garth Wilkinson and is listed in both of his address books at 238 London Road, Thornton Heath Surrey and at 45 Beulah Road East, Thornton Heath, Surrey (Swedenborg Archive *Address Book of James John Garth Wilkinson dated
_See also Swedenborg Archive* A183r _Address Book of James John Garth Wilkinson 'Where is it' dated 1.10.1892).
James John Garth Wilkinson and Charles Edward Strutt were also colleagues from the Swedenborg Printing Society, concerned with translating the writings of Emanuel Swedenborg into English (from Latin and from Swedish) (Rudolph Leonard Tafel, Emanuel Swedenborg: As a Philosopher, and Man of Science, (E. B. Myers and Chandler, 1867). Pages 202 and 205. See also Anon, Morning light [afterw.] The New-Church weekly, (1886). Page 265. See also Anon, The New Jerusalem Magazine, Volume 21, (Otis Clapp, 1848). Page 234).
From http://boards.ancestry.co.uk/surnames.strutt/40/mb.ashx  See also http://en.wikipedia.org/wiki/Thomas_Arbuthnot_(ship) See also http://www.worldcat.org/identities/lccn-n97-82608 '… As Ireland, and all who claim ancestral connection with her, remember the depths of despair of "Black 1847" and the dreadful emigration stories associated with The Great Famine, they should recall also the humanity of Englishman Charles Edward Strutt, Surgeon Superintendent of the "Thomas Arbuthnot."
Dr. Strutt was instrumental in seeing that a group of female Irish orphans girls between the ages of 15 and 18 from workhouses in Cos. Clare, Galway and Kerry were delivered safely to the British colony of New South Wales, 12,000 miles from home. This simple emigrant tale, a drop in the ocean among the hundreds of thousands of Famine emigration narratives, is a story illuminated by a the rare survival of Strutt's diary, the only copy of which is known to exist in Australia in the La Trobe Library, Melbourne.
As part of a female orphan pauper emigration scheme to Australia, in 1849, the British Land and Emigration Commission recruited workhouse young women only for an opportunity to escape from what must have seemed to them a hopeless future in Ireland, and they were given new clothes.
In 1996, to commemorate the safe arrival of the Famine orphans in Yass on March 2 of 1850 (after anchoring off Garden Island, Sydney on the 3rd of February and leaving the Female Immigrant Depot at Hyde Park On February 8 having walked from the Circular Quay) the Yass Heritage Project decided to publish portions of Strutt's diary which related to the voyage of the "Thomas Arbuthnot" and the bringing of the girls to Yass under his care. Their story can also be found in a 1997 book, "A Decent Set of Girls," by the well-known Irish-Australian author, Thomas Keneally, as well as in the 1997 #2 issue of "Irish Roots" periodical published in Cork by Belgrave Publications.
The girls from the workhouses of Ennis, Scarriff and Ennistymon, had joined others from workhouses in Galway and Kerry on October 23, 1849, in the Colonial Land Emigration Commissioner's Emigrant Depot, Baltic Wharf, Plymouth, where Charles Edward Strutt had taken up his post as Surgeon Superintendent of the "Thomas Arbuthnot." His charges had only recently arrived from Dublin or Cork after the usual gruelling Irish sea voyage on a crowded paddle-steamer. Observing their bedraggled condition the Surgeon refused to allow them to embark until they had all received hot baths and haircuts, and on inspecting them the next day he observed: "Examined them all again, they now appear a decent set of girls enough."
Strutt's journal reflects the efforts of a humane and decent man in taking 194 poverty stricken young women from the misery of an Irish Famine workhouse to Australia. Many diary entries show the care he took of them on the voyage, and the efforts he made to ensure that those who accompanied him to Yass were safely settled in the district with good employers.
The girls seemed to have thought highly of their Surgeon. In October, 1850, at a meeting of the board of Guardians of the Ennis Union Workhouse, Mr. O'Brien, the Master of the workhouse "produced letters from a large number of these orphan girls, in all of which they spoke in the highest terms of the kindness and attention shown to them by Dr. Strutt."
These Irish girls went on raise families in such strange-sounding places to their Irish ears as Tumut, Boorowa, Jugiong, Gundagai, and Binalong. Their descendants, and those of the more than 4,000 other orphan girls sent to Australian colonies between 1848 and 1850, now number in the many thousands.
Note - Not all "orphans" in workhouses were without parents, as many Irish families were starving and had no alternative but to place their children, particularly their daughters, in these institutions; many hoped to reclaim them at a later time…'
Charles Edward Strutt wrote Emanuel Swedenborg, Charles Edward Strutt, Some specimens of a Work on the principles of Chemistry: with other treatises. Translated from the Latin by C. E. Strutt, (1847). A transcription of Charles Edward Strutt's diary from the voyage of the Thomas Arbuthnot has been written up as a book - Richard Reid, Cheryl Mongan, A Decent Set of Girls: The Irish Famine Orphans of the Thomas Arbuthnot, 1849-1850, (Yass Heritage Project, 1 Jan 1996).
---