Adele Solomons Jaffa (1868-1953)
June 27, 2013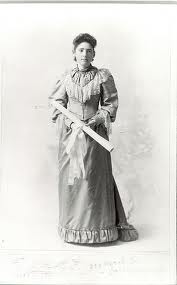 Adele Solomons Jaffa (1868-1953) '… was a San Francisco physician, married Myer E. Jaffa, a pioneering chemist in the food and nutrition sciences. Dr. Jaffa was a friend of Gertrude Stein _[Gertrude Stein], and her siblings included women's suffrage leader Selina Solomons [**\Selina Solomons (1867-1921)]* and explorer Theodore Solomons _[**Theodore Solomons (1870-1947)**]… (From http://www.librarything.com/character/Dr.%252BAdele%252BJaffa )' 
Adele Solomons Jaffa was a professional homeopath (Shirley Sargent, Solomons of the Sierra: the pioneer of the John Muir Trail, (Flying Spur Press, 1989). Pages 13, 24 and 83), M.D. in homeopathy 1893 (William Harvey King, *History of homoeopathy and its institutions in America: their founders, benefactors, faculties, officers, hospitals, alumni, etc., with a record of achievement of its representatives in the world of medicine, Volume 3,__ *(The Lewis Publishing Company, 1905). Page 239) from Hahnemann Medical College of the Pacific. Adele Solomons Jaffa was one of the first American female psychiatrists.
From http://magnesalm.org/notebook_fext.asp?site=magnes&book=156605Adele Solomons Jaffa '… was a physician, lecturer in dietetics at UC Berkeley between 1912 and 1914, and child psychiatrist (on the staff of the Rockefeller Institute of Child Welfare at UC Berkeley between 1928 and 1935). She developed the California Preschool Mental Scale. Her interest in and enthusiasm for diagnosis of emotional and psychological problems in children led her to enter private practice as the "Play Doctor" in the offices of William Palmer Lucas in San Francisco, where she remained from 1934 until her retirement in 1952. Myer E. Jaffa was an agricultural chemist, professor of nutrition at the University of California, and first director of the California Bureau of Food and Drugs. He was an early advocate of pure food and drug laws for human and domestic animal consumption, and was associated with the movement which resulted in passage of the federal food and drug laws...  Adele Solomons was born in San Francisco on November 7, 1868, the daughter of Seixus and Hannah Marks Solomons. She received an M.D. in homeopathy from Hahnemann Medical College of the Pacific. She married Myer Edward Jaffa, who was born in Sydney, Australia in 1857 and immigrated to California with his family in the mid 1860s.… '
Adele Solomons Jaffa wrote A Standard Dietary for an Orphanage, The California Preschool Mental Scale: Form A,
Of interest: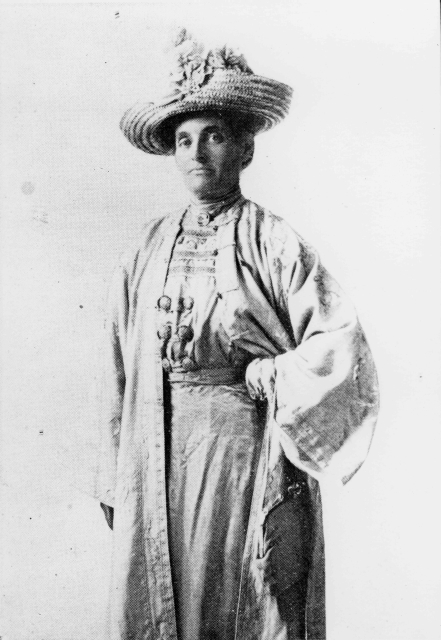 *\Selina Solomons (1867-1921) *'… was a writer, a practicing astrologer and an ardent campaigner for women's suffrage… (Harriet Rochlin, Fred Rochlin, [Pioneer Jews: A New Life in the Far West*](http://books.google.co.uk/books?id=pTwqwB3952QC&pg=PA104&dq=Adele+Solomons+Jaffa&hl=en&sa=X&ei=W0PMUbjtLo-YhQejgYG4Cg&ved=0CEYQ6AEwBA#v=onepage&q=Adele%20Solomons%20Jaffa&f=false), (Houghton Mifflin Harcourt, 2000). Page 104).'
From http://www.americanjerusalem.com/characters/selina-solomons/28 '… In 1911 women in California won the right to vote. That could not have happened without Selina Solomons.
Solomons came from a distinguished Sephardic Jewish family who could trace their roots back to 15th-century Spain and 16th-century England. Her great-grandfather Gershom Mendes Seixas participated in the 1789 inauguration of George Washington. Her father, Gershom Mendes Seixas Solomons, came to California during the Gold Rush and was one of the founders of Temple Emanu-El. Her mother, Hannah Marks Solomons, was a well-known San Francisco educator.
Selina's siblings were also distinguished. Her sister, Adele, earned a medical doctor degree and became one of the first American woman psychiatrists. Her brother, Theodore, became a well-known explorer of the Sierra Nevada and was a close friend of John Muir.
Winning suffrage for women in California depended on neutralizing the alcohol industry. San Francisco male voters had voted down suffrage in 1896, in large part because they were fearful that suffrage would lead to shutting down the industry, as a large proportion of women were active in the temperance movement. Liquor was a big business in San Francisco. The city purportedly had more saloons and liquor stores than any city west of the Mississippi.
The leaders of the suffrage movement tried again in 1911. Solomons thought that one of the reasons they lost in 1896 was because the suffragettes were too elite and didn't put enough energy into organizing voters outside San Francisco. In 1910 she founded an alternate suffragist organization, the Votes for Women Club, aimed at working-class women such as shopgirls and clerks. The club operated from a large loft on Sutter Street in Union Square. It offered meals for a nickel and a reading room well stocked with suffragette literature, and quickly became the de facto headquarters for the statewide movement. Solomons organized the girls who dropped by on canvassing missions into the South of Market area, where many working-class women lived.
Other factors contributed to promising results in 1911. By this time, California's population was more diffuse, and women in Southern California, a region far less tied to the alcohol industry, had also taken up the cause. In addition, the advent of telephones and automobiles made it more feasible to run a statewide campaign. Solomons and her fellow suffragists grasped these factors and urged the movement to focus its energies outside San Francisco.
It worked. On October 10, 2011, California women won the right to vote by a 2 percent margin, even though the amendment failed in San Francisco. California became the sixth state to grant women the right to vote.
To this day, the most comprehensive record of that successful campaign is Solomons's organizing manual, How We Won the Vote in California: The True Story of the Campaign of 1911, a firsthand account that describes the nitty-gritty details of the process that led to the successful campaign…'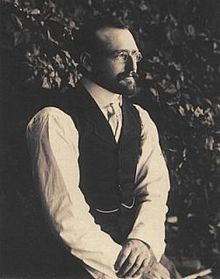 **Theodore Solomons (1870-1947)
From  http://en.wikipedia.org/wiki/Theodore_Solomons '…* Theodore Solomons was an explorer and early member of the Sierra Club. From 1892 to 1897 he explored and named the Mount Goddard, Evolution Valley and Evolution Basin region in what is now northern Kings Canyon National Park in eastern California. He was instrumental in envisioning, exploring, and establishing the route of what became the John Muir Trail from Yosemite Valley along the crest of the Sierra Nevada to Mount Whitney. *
_He was born in San Francisco, California on July 20, 1870, the second son and the fifth of seven children of Hannah Marks, an influential San Francisco educator and civic worker and Gershom Mendes Seixas Solomons. He had relocated to San Francisco from New York City during the Gold Rush, and founded Congregation Emanu-El in 1854. He was also the first president of any West Coast lodge of B'nai B'rith. His great-grandfather was Gershom Mendes Seixas (1745–1816), the "Patriot Rabbi", the first native-born Rabbi in the United States. _
*Solomons later recalled that the idea that resulted in the John Muir Trail originated in his adolescence. "The idea of a crest-parallel trail came to me one day while herding my uncle's cattle in an immense unfenced alfalfa field near Fresno. It was 1884 and I was 14." *
Solomons married three times. He married as his first wife, on March 29, 1901, at Dawson Creek, British Columbia, Canada, Rozella M. Gould of Dawson Creek. They were later divorced. There were no children from this marriage. He married on January 8, 1909, in New York City, as his second wife, Katherine Gray Church, born on May 6, 1881 in New York City the only daughter of Henry Seymour Church and Margaretta Josephine Gray. She died on February 7, 1971 in Cherryland, Alameda County, California. Her mother, a published writer and singer, was born into a family with deep New England roots that trace back to the Rev. Mr. Blackleach Burritt, and Governor Thomas Welles. After his second wife was committed to a mental institution, he married Yvonne Robinson who died in 1965. They had no children.
Theodore and Katherine were the parents of three children: Eleanor Susan Brownell Anthony "Toni" Solomons (1911–2006), David Seixas Solomons (1913–1961), and Leon Henry Solomons (1915–1988).
*They lived at a house he named the Flying Spur, which he build on 20 acres (81,000 m2) of land that juts out over the Merced River Canyon. It is located at 4,600 feet (1,400 m) in theStanislaus National Forest adjacent to Yosemite National Park. *
In his explorations, Solomons correctly determined the courses of the upper branches of the San Joaquin River. In 1892, accompanied by Joseph Nisbet LeConte and Sidney I. Peixotto, he crossed from Mount Lyell by way of Rush Creek to the base of Mount Ritter and ascended the peak. In 1895, Solomons took his most notable trip, accompanied by Ernest C. Bonner. Ascending the South Fork of the San Joaquin they came to the group of mountains now designated the Evolution Group, named by Solomons. The highest of these he called Mount Darwin (after the evolutionist Charles Darwin _[Charles Darwin]), and the others he named Haeckel, Wallace, Fiske, Spencer, and Huxley, after famous evolutionists of the day. Continuing their explorations, Solomons and Bonner ascended Mount Goddard, then made their way down to Simpson Meadow via North Goddard Creek, and were the first to make this section known. _
Solomons' excursions in the next two years added details to the knowledge of Sierra topography, but his principal contribution was an accurate map which he drafted and presented to the Sierra Club in 1896. He died in Los Angeles, California on May 27, 1947. Mount Solomons (13016') is named after him…'
---