Thomas Cochrane (1820-?)
February 17, 2013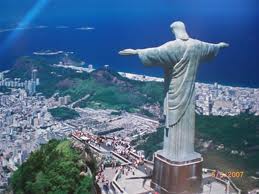 Thomas Cochrane (?1820-?) was a Scottish orthodox physician who converted to homeopathy (Anon, The Homeopathic Medical Directory of Great Britain and Ireland, and Annual Abstract of British and American Homeopathic Serial Literature, (1873). Page 200) to become one of the earliest practitioners in Brazil. He practiced in Rio de Janeiro (Anon, The British Homoeopathic Review, Volume 2, (1§858). Page 114. See also Anon, The Medical Observer and Statistical Inquirer Into the Relative Merits of the Homoeopathic and Allopathic Methods of Practice, (?1858). Page 245. See also Anon, The Homeopathic Medical Directory of Great Britain and Ireland, and annual abstract of British Homeopathic serial literature, (1871). Page 183).
Thomas Cochrane was the father in law of Jose de Alencar (1829-1877) **(a famous lawyer, politician, orator, novelist and dramatist, one of the most famous writers of the first generation of Brazilian Romanticism), who married his daughter Ana Cochrane, who after his death became the secret lover of [Machado de Assis (1839-1908)*](http://en.wikipedia.org/wiki/JoaquimMariaMachadodeAssis), the founder of the Brazilian Academy of Letters (ABL) in Rio de Janeiro, and she had bore him an illegitimate son (email from Professor Paulo de Lacerda 16.2.13. See also [http://en.wikipedia.org/wiki/Jos%C3%A9de_Alencar](http://en.wikipedia.org/wiki/Jos%C3%A9_de_Alencar). See also [http://en.wikipedia.org/wiki/Joaquim_Maria_Machado_de_Assis\](http://en.wikipedia.org/wiki/Joaquim_Maria_Machado_de_Assis) See also Américo Jacobina Lacombe, [_Brazil, A Brief History*](http://books.google.co.uk/books?ei=HSYgUf-FN4TQtQaqqYDIBQ&id=UUxnAAAAMAAJ&dq=Thomas+Cochrane+homeopath&q=Thomas+Cochrane#search_anchor), (Ministry of Foreign Relations, Cultural Division, Publication Office, 1954). Pages 68 and 99).
Thomas Cochrane had travelled to Brazil to work on the design of the railway to transport the production from the inland mining and Rio provinces to the port of Rio de Janeiro in 1840 (Bertholdo de Castro, José de Paula Machado, Nelson Rivera Monteiro, On the track of the railways, (Reler, 2005). Pages 18 and 68).
From http://www.tramz.com/br/tto/4.html '… Railroads were the obvious key to the development of the interior, but these were expensive to build because of the terrain and great distances. The government awarded franchises to all applicants: the first contract, for a 450-km line between Rio de Janeiro and São Paulo, went to a Scottish homeopathic physician named Thomas Cochrane in 1839. Doctor Thomas Cochrane was a cousin of \Admiral Thomas Cochrane, the English naval hero who came to South America to help Chile and Peru win independence from Spain. [Dr. Cochrane's father, Basil, and Admiral Cochrane's father, Archibald, were sons of **Lord Thomas Cochrane, 8th Earl of Dundonald, Scotland. See Aroldo de Azevedo, Cochranes do Brasil (São Paulo, 1965).] But Doctor Cochrane could not raise funds for his project and it was a Brazilian named ***Irenéo Evangelista de Souza who inaugurated Brazil's first railroad, a 14 km line from Guanabara Bay north toward Petrópolis, on 30 April 1854. Robert Milligan, an Englishman, was construction engineer. Emperor Pedro II conferred upon Souza the title of Baron of Mauá: in addition to building the Petrópolis railroad Mauá also founded the Banco do Brasil, built shipyards in Niterói, installed Rio's first gas lamps, laid underwater cables to Europe, and inaugurated the first 48 km of the Rio de Janeiro-São Paulo railroad in 1858. With funds from the sale of his railroad franchise, Dr. Thomas Cochrane built Brazil's first street railway in Rio de Janeiro in 1858… *Thomas Cochrane also installed Brazil's first animal tramway in 1859…'
Of interest:
Charles A Cochrane (?-1906) MD Bowdoin Medical College, 1856, died at Winthrop, Me., as the result of a severe injury … (Anon, The Pacific Coast Journal of Homeopathy, Volumes 17-18, (1906). Page 152).
Harold Duncan Cochrane (1877-?), Albany, New York, born Bedford, N. Y., May 23, 1877; graduated from New York… (William Harvey King, History of homeopathy and its institutions in America, Volume 3, (Lewis Publishing Company, 1905). Page 309). Harold Duncan Cochrane practiced at 5 South Hawk Street, Albany New York in 1916 (Anon, Official Register, (American Institute of Homeopathy, 1916). Page 9).
*Thomas Cochrane 10th Earl of Dundonald, 1st Marquess of Maranhão (1775-1860), GCB, ODM
'… *styled Lord Cochrane between 1778 and 1831, was a Scottish naval flag officer and radical politician. He was a daring and successful captain of the Napoleonic Wars, leading the French to nickname him Le Loup des Mers ('The Sea Wolf').*
He was dismissed from the Royal Navy in 1814, following a conviction for fraud on the Stock Exchange and he then served in the rebel navies of Chile, Brazil and Greece during their respective wars of independence. In 1832, he was pardoned and reinstated in the Royal Navy with the rank of Rear Admiral of the Blue. After several further promotions, he died in 1860 with the rank of Admiral of the Red, and the honorary title of Rear-Admiral of the United Kingdom.
His life and exploits served as one source of inspiration for the naval fiction of nineteenth and twentieth-century novelists, particularly C. S. Forester's Horatio Hornblower and Patrick O'Brian's Jack Aubrey…' (http://en.wikipedia.org/wiki/Thomas_Cochrane,10th_Earl_of_Dundonald](http://en.wikipedia.org/wiki/Thomas_Cochrane,_10th_Earl_of_Dundonald) See also David Cordingly, [_Cochrane the Dauntless: The Life and Adventures of Thomas Cochrane, 1775-1860, (Bloomsbury Publishing, 2007).
** Thomas Cochrane, 8th Earl of Dundonald (1691-1778)
'…  was a nobleman, army officer and politician. __Thomas was born in 1691, the seventh son of William Cochrane of Ochiltree, and his wife Lady Mary Bruce, eldest daughter of Alexander Bruce, 2nd Earl of Kincardine. He entered the army, becoming a cornet in the Royal Regiment of Dragoons in 1713, and a captain in the 27th Regiment of Foot in 1716.[1] He rose to the rank of major in 1718 and was Fort Major at Fort St Philip on Minorca.[1] He became Member of Parliament for Renfrewshire in 1722, and represented the constituency until 1727. He was Commissioner of the Excise for Scotland from 1730 until 1764. He supported the Hanoverians during the Jacobite Rising of 1745, and later gave evidence against the Lord Provost of Edinburgh, Archibald Stewart, who had surrendered the city to the Jacobites. __He acceded to the title of Earl of Dundonald on the death of his cousin, William Cochrane, the seventh earl, on 9 July 1758. William, an army officer, had been killed at the Siege of Louisbourg, and died without issue. As the eldest surviving son by now of William Cochrane of Ochiltree, Thomas had already inherited the family estates at Culross and Ochiltree.  __Cochrane was married twice, firstly to his cousin, Elizabeth Kerr, in 1721. They had two children, a son Thomas who died young, and a daughter, Grizel. Elizabeth died in 1743, and on 6 September 1744 he married Jane Stuart. They had a number of children, firstly Archibald, born in 1748, who became an inventor and succeeded his father in the earldom, and secondly Charles, born in 1749 and who also embarked on a career in the army. He married Catherine, the daughter of Major John Pitcairn, and distinguished himself during the American War of Independence by carrying despatches from Sir Henry Clinton to Lord Cornwallis at the Siege of Yorktown, as a result of which Cornwallis made him his aide de camp. Charles Cochrane was killed shortly before the surrender. His third son, John, was born in 1750, and his fourth, James Atholl, was born in 1751 and entered the church, becoming vicar for Mansfield. His fifth, Basil, was born in 1753 and made a fortune supplying the Royal Navy in India. His sixth son, Alexander Forrester Inglis, was born in 1758, and entered the Royal Navy. He rose to be admiral of the white, an MP, and a Knight Grand Cross of the Bath. __His seventh son, George Augustus Frederick, was born in 1762. He joined the army, reaching the rank of colonel and was an MP. His eighth and youngest son,Andrew James, was born in 1767. He also served in the army, reaching the rank of brigadier, sat as MP for several constituencies, and was Governor of Dominica. Less honourably, he was indicted for his role in the Great Stock Exchange Fraud of 1814, which also brought disgrace upon Andrew's nephew, the prominent naval officer Thomas Cochrane, Lord Cochrane. __Thomas Cochrane died on 31 October 1778 and was succeeded in the earldom by his eldest son Archibald, who became the 9th Earl of Dundonald. http://en.wikipedia.org/wiki/Thomas_Cochrane,_8th_Earl_of_Dundonald 
William G Cochrane (?1845-?1921), formerly of Bloomington, 111, died in Los Angeles, Cal., on May 4, at the age of seventy six years (Anon, George Frederick Shrady, Thomas Lathrop Stedman, Medical Record, Volume 99, (W. Wood., 1921). Page 967.
*** Irineu Evangelista de Sousa Viscount of Mauá (1813–1889)
'… was a Brazilian entrepreneur, industrialist, banker and politician. Born to a family of small estancieiros (ranchers), Mauá became one of the world's richest men; by 1867, his wealth was larger than the annual budget of the Brazilian Empire. He was called the Rothschild of the South American continent by the New York Times in 1871…' http://en.wikipedia.org/wiki/Irineu_Evangelista_de_Sousa,_Viscount_of_Mau%C3%A1
---