Edward Acworth 1804 - 1874
March 03, 2010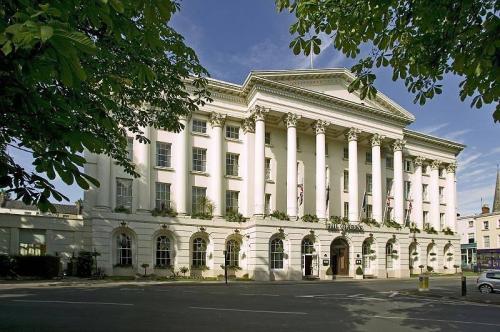 Edward Acworth ?1804 - 1874 MD Edinburgh 1831, MBHS, was a British orthodox physician, Physician to the Cheltenham General Hospital and Dispensary, who converted to homeopathy after experimenting with the remedies of Cesare Mattei, to become Physician at the Brighton Homeopathic Institution for the Diseases of Children, Member of the Hahnemann Publishing Society,
Acworth used the high dilutions of William Headland,
Acworth and his wife Annie Elizabeth Shaw Andrews (?1841-1903) were friends of John Ruskin, and Mrs. Wagstaff 'Waggie', the homeopathic and clairvoyant wife of allopath Philip Wynter Wagstaff of Leighton Buzzard. Annie Elizabeth Shaw Andrews also practiced as a clairvoyant medium (Van Akin Burd, Ruskin, Lady Mount-Temple and the Spiritualists: An Episode in Broadlands History, (Brentham Press for Guild of St. George, 1982). Pages 13 and 22-25).
From Philip Hoare, England's lost Eden: adventures in a Victorian utopia, (Fourth Estate, 21 Feb 2005). Page 270. At Broadlands, a veritable coven of female mediums assembled, among them Annie Andrews (now Mrs Edward Acworth, after her marriage to a Brighton doctor)…
Acworth was an active political member of the British homeopathic community, challenging orthodox physicians to experiment with homeopathy to discover the truth for themselves,
Acworth practiced at 26, Promenade, Cheltenham, and at 3 Regency Square, Brighton, and at Albert Mansions, Victoria Street, London,
Acworth writes in his My Conversion to Homeopathy, how he had come across homeopathy many years before his conversion, but paid it little mind. However, he explains that he grew 'increasingly alarmed' by the 'steady progress' of homeopathy, not just in a single country, nor indeed throughout Europe, but 'across the whole World'.
Acworth describes the abuse _The Lancet_ 'lavished on it', and he 'began to have 'most strange misgivings'. When Acworth saw The British Medical Review attacked with 'similar coarseness and vulgarity', he decided to investigate homeopathy for himself!
'If my thinking, like my washing, must be done out for me', Acworth stated, '… yet still it was not at the office of the Lancet I should have wished to get mine done'. Acworth stated 'I began to fear it might be true', '… and then the thought flashed across me… you are a coward!… you dare not face the light!'
So Acworth consulted a homeopath for assistance, who gave him some books to read, and he began to try out homeopathy on his patients. 'I returned to England to share in the abuse so lavishly poured on the homeopathic body…' '… to be banned and outlawed by 'honorable men' amongst whom I might have been received as one, if only I had paid the price - dishonesty!' 'Thank God I was ineligible!' 'Who would put himself on a level with The Lancet?'
Acworth's Obituary is in the British Journal of Homeopathy, _Vol. XXXII _ in 1874,
Acworth wrote On Cardiac Disease Originating in Rheumatism of the Heart, My Conversion to Homeopathy, The Contagious Diseases Act, Homeopathy and Something More, On the Convertibility of Disease, On the So Called Unity of Disease,
Of interest:
Jeremy Bentham was obviously friendly and connected to a Mrs. Acworth (Jeremy Bentham, Timothy L. S. Sprigge (Ed.), The Correspondence of Jeremy Bentham: 1777-80, (Athlone P., 1968). Multiple pages).
---