John Doveton 1768 - 1847
December 14, 2009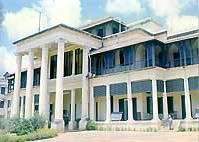 Sir John Doveton ?1768 - 1847 KCB, was a British Major General serving as a Cavalry Officer with the East India Company in Madras,
Doveton was an advocate of homeopathy, recommending homeopathic treatment for British Troops, and supported the provision of a homeopathic hospital in Smyrna,
The homeopathic hospital in Smyrna, was also supported by: Arthur Algernon Capell 6th Earl of Essex, Lord Lovaine MP (Algernon George Percy 6th Duke of Northumberland), James Gambier 1st Baron Gambier, George Wyndham 1st Baron Leconfield, Colonel Taylor, Edmund Gardiner Fishbourne, Robert Grosvenor 1st Baron Ebury, Richard Whately Archbishop of Dublin, Henry Charles FitzRoy Somerset 8th Duke of Beaufort, Arthur Wellesley 1st Duke of Wellington, James Hamilton 1st Duke of Abercorn, and 18 other members of the House of Lords, 43 Peer's sons, Baronets and Members of Parliament, 17 Generals, 33 Field Officers, 43 other Officers of the Army, 2 Admirals, 15 Captains of the navy, 65 Clergymen, 45 Justices of the Peace, Barristers and Solicitors, and 314 Bankers, Merchants and others.
Maj-Gen. Sir John DOVETON was born in 1783 in St. Helena. He served in the military between 1797 and 1828 in General, Madras. In 1828 he was a Major General Sir John Doveton, KCB.  He died on 23 Sep 1857 in England. He was named after Adopted the name John Holroyd Doveton/. Knighted: Maj-Gen. Sir. Parents: *Sir William Webber DOVETON and Eleanor BEALE. Spouse: Victorine Mollet DE LA FONTAINE. Maj-Gen. Sir John DOVETON and Victorine Mollet DE LA FONTAINE were married in

Children were: John HOLROYD.
Doveton House in Madras (see picture above), built in 1790. The house was named after John Doveton who had joined the Madras cavalry in 1783, he died at Doveton House in 1847. John had served with distinction in the historic campaign against the forces of Hyder Ali of Mysore, and his French and Dutch allies. He rose to the rank of Lieutenant General Sir John Doveton GCB. On his death he bequeathed the house to a Brahmin family whose descendants assumed the name Doveton in addition to their Hindu titles.
Of interest:
*Frederick Doveton may have been the father of John Doveton, see The House of Commons, 1790-1820, Volume 3,
*Sir William Webber Doveton knew Napoleon Bonaparte on St. Helena,
---