John Preston 1822 - 1888
December 04, 2009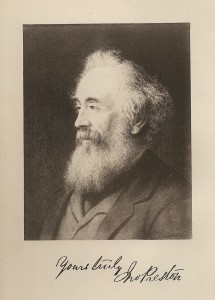 John Preston 1822 - 1888 (photo courtesy of Dr. Elizabeth Butler) was a British chemist, a lay homeopath, painter, actor and leader of a Swedenborgian congregation in Bradford (based on the work of Emanuel Swedenborg),
John Preston was the brother of Ben Preston, the father of John Emmanuel Preston, a friend of Abraham Holroyd,
Bradford chemist and homeopath, photographer, painter and actor. Father of John Emanuel Preston, painter.
The Prestons, father and son moved to Eldwick where they formed, with Ben Preston and Abraham Holroyd a small group of intellectuals of working class origin. Joseph Horsfall Turner said of him that: John Ruskin and Emanuel Swedenborg had lifted him out of his environments.
John Preston was the son of William Preston, a handloom weaver, and he owned a chemists shop in Bradford, and he studied homeopathy and painted scenery at the theatre and practiced photography, and acted and recited. He  left the Baptist Church to become a Swedenborgian, he married Maria Marchbank (died 1857) and they had one son John Emanuel Preston.
John Preston brought two allotments on Gilstead Moor where he built a house called Littlebeck Hall, where he painted with his son and colected china and antiques. The house was in poor repair, but John and his son were 'happy all day long' due to their involvement with Sedenborg, and their love of John Ruskin.
John Emmauel Preston married and had many children, and the family continued to live in the home, practicing 'antiquarianism' or early archaeology for three generations.
John Preston founded the Swedenborgian Church in Saltaire, where he was the most regular speaker,
Of interest:
Abraham Holroyd 1815 - 1888 was a Bradford Poet, born to a family of hand loom weavers, who knew Charlotte Bronte,
Born at a time of industrial unrest and the collapse of the centuries old wool trade, Holroyd self educated himself and became a radical intellectual. Eventually, he was forced to join the Military and went to Canada, he suffered terribly, but married in America, and managed to study the ancient Mounds of the Indians before returning to England in 1851.
Holroyd started a book shop in his now thriving home town of Bradford, and within a short time Holroyd's shop had become a centre for Bradford cultural  life. Holroyd became an important figure on John Preston's Swedenborgian congregation,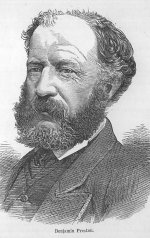 Ben Preston 1819 - 1902,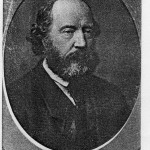 (photos used courtesy of Tracey Preston-Cook, great, great granddaughter of John Preston) brother of John Preston, uncle of John Emanuel Preston, was a poet,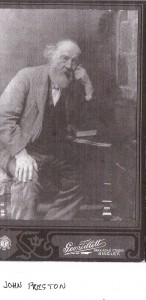 Ben Preston was an apprentice wool sorter, but he began to write poetry and met Abraham Holroyd who published his poetry, and he brought land in Bingley and built a house there in 1865, close to his brother John Preston, and obtained a beer license.
A rich uncle was 'kind to the two brothers', and Ben Preston brought some more land in Eldwick Bock where he built Hammondale, a public House that still exists as The Glen Hotel, Gilstead Lane, Bingley, BD16 3LN.
Born in 1819, and, like Holroyd the son of handloom weaver Preston was brought up at Waterside a fold (ie an isolated group of cottages) next to the Beck at Girlington ( the site is roughly that occupied by the Lidl store, Duncombe Rd and Mother Hubbard's Fish restaurant , Ingleby Rd ,while the road which separates the Morrisons petrol station and the site of old Morrisons supermarket - now demolished - is the lane which served the hamlet.)
Having to move back to Bradford when his father was forced to seek employment at Fawcetts Preston remembered the time spent at Waterside as an idylic country childhood.
In his nephew, John Emmanuel Preston's, words: (He) became a witness of the way in which purse-proud tyranny ground down the poor and weak… To experiences of this kind we trace that contempt for the "Factory Lord" which peeps out in "Aw niver can call hur mi wife" which shows itself more plainly in "Uncle Ben" and which culminates in scourging, slashing sarcasm in "T'short Timer".
In May, 1865 Preston was able to move to Gilstead above Bingley where he started a pub which is now the Glen Hotel, Gilstead Lane. In 1876 he moved to Eldwick where Holroyd was now living.
John Emanuel Preston, son of John Preston, nephew of Ben Preston, was married Elizabeth Kate Easterbrook and had 12 children, and an antiquarian in the Bingley area, where he documented the aincient remains in Bingley,
Of interest: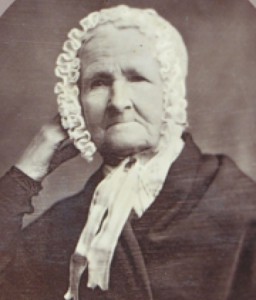 John (& Ben's) Preston's grandmother, Ann Hammond nee Roper. Photo taken by John Preston before her death in 1855. John was initially a chemist, then became interested in photography and then after his wife's death moved to Gilstead and began painting professionally. The reason he could make the move out of Bradford and build Little Beck Hall was because a Hammond uncle funded him.  Ditto to Ben Preston's later move out of Bradford. The uncle in question was Benjamin Hammond who made his money as a butcher and cattle dealer. He also gave away a sum of roughly £25,000 to his 34 nephews and nieces on two separate occasions - 1882/1888. Another Hammond uncle founded Hammond Brewery which ultimately became part of United Breweries.
---