George B Lloyd 1824 - 1903
November 19, 2009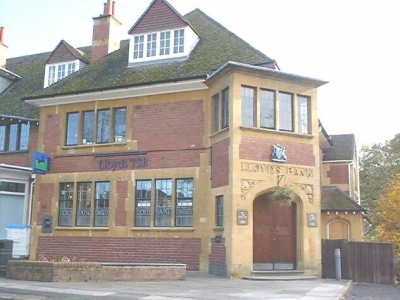 George B Lloyd 1824
George B Lloyd was a member of a Quaker family, the brother of Sampson Samuel Lloyd junior MP 1820 - 1899, and the cousin of James Lloyd 1806 - 1863 and Thomas Lloyd 1814 - 1890, who were all Sponsors of various Birmingham Charities and Hospitals, (Sampson Samuel Lloyd was an auditor of the Birmingham General Hospital alongside homeopath William Sharp, the President of the Midland Homeopathic Society in 1866), and as members of Lloyds Bank of Birmingham, this family was quite central to life in this City at this time.
The origins of Lloyds Bank stretch back to 1765, when John Taylor and Sampson Lloyd senior set up a private banking business in Birmingham, England. In 1865 the partnership changed its status to a joint-stock company, naming itself Lloyds Banking Company Limited.
Two sons of the original partners followed in their footsteps by establishing their own bank: Barnetts Hoares Hanbury and Lloyds, in Lombard Street, London. In 1884 this was absorbed into the growing Lloyds Banking Company.
Lloyds Bank was one of the oldest banks in the UK… Through a series of mergers, Lloyds emerged to become one of the Big Four banks in the UK.
---