George Routledge 1812 -1888
October 30, 2009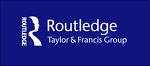 George Routledge 1812  -1888 was a British publisher, and the father of Sir Philip Chester Routledge,
George Routledge formed George Routledge and Co with William Henry Warne in 1851, and he formed Routledge, Warne, & Routledge with Frederick W Warne in 1858.
George Routledge married Elizabeth Warne, the sister of William Henry Warne and Frederick W Warne, and the daughter of **Wiliam Warne Senior**** (Patron and Secretary of the Hahnemann Hospital at 39 Bloomsbury Square. ****Wiliam Warne Senior** was also on the Committee of the English Homeopathic Association, and Honorary Secretary to the London Homeopathic Medical Institution).
Routledge & Co became Routledge, Warne, & Routledge in 1858, and Routledge & Keegan Paul in 1912) - and has published many books on homeopathy over the last 150 years, and continues to do so.
George Routledge published William Cullen Bryant, Benjamin Disraeli, Ralph Waldo Emerson, Washington Irving, Henry Wadsworth Longfellow, Edward Bulwer Lytton, Richard Monckton Milnes 1st Baron Houghton, Kenneth Robert Henderson MacKenzie, Coventry Kersey Dighton Patmore, Harriet Beecher Stowe, Alfred Lord Tennyson, John Greenleaf Whittier, and many others,
Publisher George Routledge began work as an apprentice to Charles Thurman, bookseller, in Carlisle, UK, between 1827 and

He went to London and worked for Baldwin & Craddock, publishers, from 1833 to 1836.
In 1836 he started his own publishing house, which became Routledge & Co., then Routledge, Warne, & Routledge, and ultimately George Routledge & Sons.
He retired in 1887.
Of interest:
In 1848, William Henry Warne – 1859, son of Wiliam Warne Senior, became the assistant of George Routledge, a 15 year old youth who would grow up to become his brother in law.
In 1848, George Routledge and William Henry Warne began the Railway Library, published monthly for 400 issues.
In 1851, George Routledge took his other brother in law, Frederick W Warne 1825 - 1901, son of William Warne Senior, into partnership.
In 1852 the firm, then styled Routledge & Co, removed to 2 Farringdon Street.
In 1856, Warne and Co (Frederick Warne and Co) brought up some of the stock of Knight and Son, booksellers of Clerkenwell Close. Warne and Co (Frederick Warne and Co) had become major book publishers and sellers, and Frederick W Warne and William Henry Warne were in partnership together.
When William Henry Warne died early, in 1859, Frederick W Warne split from Routledge and Co, and in 1865, Frederick W Warne founded Frederick Warne and Co at 15 Bedford Street Covent Garden.
Katherine Maria Routledge, no relation to George Routledge, was a British archaeologist who initiated (but did not complete) the first true survey of Easter Island.
---