John Godolphin Bennett 1897 - 1974
October 16, 2009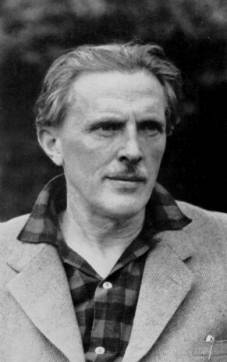 John Godolphin Bennett 1897 – 1974 was a British mathematician, scientist, technologist, industrial research director, and author, who was instrumental in disseminating the writings of Shivapuri Baba, George Ivanovich Gurdjieff, Peter D Ouspensky, Indries Shah and Hasan Shushud,
Bennett was the founder of The International Academy for Continuous Education, The Institute for the Comparative study of History, Philosophy and the Sciences, and the Journal of The Institute for the Comparative study of History, Philosophy and the Sciences,
Bennett is considered to be one of the eminent founding fathers of holistic education in health, science, spirituality and, what is now called sustainable environmentalism.
Bennett was a staunch advocate of homeopathy, and in 1974, he founded the Ramana Health Centre with Rajendra Chandra Sharma (Rajendra Chandra Sharma was the homeopathic practitioner of George Harrison and Tina Turner),
Bennett travelled widely and worked with many spiritual leaders. While in Constantinople in 1921—during the aftermath of the Great War and the Russian Revolution—he met both George Ivanovich Gurdjieff and Peter D Ouspensky.
These meetings shaped the direction of his spiritual development and in the summer of 1923, he spent three months at George Ivanovich Gurdjieff's Institute for the Harmonious Development of Man in France. In spite of the shortness of his stay, Bennett was shown things that convinced him that man is capable of spiritual transformation and that George Ivanovich Gurdjieff had profound knowledge and understanding of the techniques by which this could be achieved.
Soon thereafter, Bennett returned to England and worked with Peter D Ouspensky's groups for the next fifteen years. Then, in the summer of 1949, he spent a month working very intensively with George Ivanovich Gurdjieff in Paris, and this experience laid the foundation for a significant transformation in his life.
J. G. Bennett died on December 13, 1974, leaving a legacy of selfless giving and unrelenting inquiry into the mystery and meaning of existence.
Bennett trained at the Royal Military Academy, Woolwich, and was posted to Arras, France serving in Royal Corps of Signals. Bennett was seriously wounded in 1918 and, repatriated to Cambridge, he set about learning Turkish, and in 1919, he was posted to Istanbul as deputy to Chief Liaison Officer, and selected by General George Milne to be Head of Military Intelligence "B" Division.
In 1921, Bennett was recalled to London to act as interpreter to David Lloyd George, and he resigned his Army commission, and he was appointed to represent the heirs of Sultan Abdulhamid II and Lord George Nathaniel Curzon.
In 1929, Bennett was employed by Aegean Mining Trust incorporated, and in 1935, he was the Director of British Coal Utilization Research Association, and during World War II, he served on several wartime industrial committees.
Bennett first met George Ivanovich Gurdjieff in 1920, and throughout his professional life, he still found time to continue his studies into spiritual and mystical issues.
In 1946 - 1948, Bennett had become increasingly convinced that further global war was inevitable, and he began to travel widely to set up a spiritual community, a project he had already begun with the The Institute for the Comparative study of History, Philosophy and the Sciences which he set up at Coombe Springs, and until his death in 1974, Bennett devoted his life to this cause.
Bennett wrote the foreword to Rajendra Chandra Sharma's The international manual of homeopathy & natural medicine, and many other books,
Of interest:
The John Godolphin Bennett website is operated by his two sons, George and Ben Bennett, and includes a full biographical timeline.
---