Count Imre Emmerich Festetics 1769 – 1847
October 16, 2009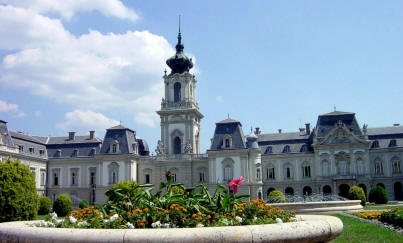 Count Imre Emmerich Festetics 1769 – 1847 was a Hungarian aristocrat who worked in the field of heredity studies.
Festetics had access to the vast agricultural library of his brother, Count Gyorgy Festetics 1755 - 1819, founder of Keszthely's agricultural university and the Baroque Festetics Palace.
Festetics was was a member of the German Central Association of Homeopathic Physicians, and a colleague of Joseph Attomyr, Karoly Fulop Starovessky, and many others,
Correspondence archive of 154 letters to the physician and writer Joseph Attomyr, includes details of letters of Count Emmerich Festetics and his patient Julie Szumrak concerns mainly issues of homeopathy and the treatment of patients as well as the dissemination of the homeopathic doctrine and the activity of the German Central Association of Homeopathic Physicians founded in 1829.
The most influential Hungarian aristocratic families hired  homeopathic physicians, such as the families Batthyany, Brunszvik, Prince Paul Anton III Esterhazy, Festetics, Karolyi, Szechenyi, Viczay, Wesselenyi and Zichy.
Of interest:
Count Leo Festetics 1800 - 1884 was a patron of music and an amateur composer, Chief Intendant of the Hungarian National Theatre in Budapest, and a friend of Franz Liszt (who dedicated to him his Hungarian Rhapsody No. 3, in B-flat minor), Giacomo Meyerbeer,
---