Queen Victoria 1819 – 1901
October 03, 2009
---
Victoria** (Alexandrina Victoria) 1819 – 1901 was the Queen of the United Kingdom of Great Britain and Ireland from 20 June 1837, and the first Empress of India of the British Raj.
Victoria was related to most of the crowned heads of Europe and many aristocrats, including Tsar Alexander I (her godfather), Alfred Duke of Edinburgh, Augusta Duchess of Cambridge, Edward VII, Ernest Augustus I, George V, George VI, Leopold I Belgium,
Victoria married Prince Albert, who came from a family tradition of homeopathy, and when he came to England to marry Queen Victoria, he renewed the Royal patronage of homeopathy.
Victoria was an advocate of homeopathy (*see letter from Windsor Castle dated 16.12.2010 below), and a patient of James Manby Gully (_The Curious Case of Charles Darwin and Homeopathy. _Dana Ullman. Homeopathic Educational Services, 2124 Kittredge St., Berkeley, CA. Evid Based Complement Alternat Med. 2010 March; 7(1): 33–39. Oxford University Press.2009), and her own household physician John Forbes was a student of homeopath Friedrich Wilhelm Karl Fleischman, and a friend of William Henderson, Florence Nightingale, John Ozanne, Robert Peel, David Wilson. Queen Victoria's favourite Prime Minister Benjamin Disraeli1st Earl of Beaconsfield was a patient of homeopath Joseph Kidd due to the recommendation of Queen Victoria herself (see Michael B. Roberts, Nothing is without poison: understanding drugs, (Chinese University Press, 2002). Page 12).
Victoria also employed Andrew Combe as her physician extraordinary in Scotland, as was Joseph Bell, and Thomas Spencer Wells (who got into a great deal of trouble for being a 'secret' patient of homeopath James Manby Gully), Victoria was also a patient of James Clark, Charles Locock 1st Baronet, James Young Simpson, and Henry Holland 1st Baronet, who in 1854 issued the 3rd Edition of his Medical Notes and Reflections__, and his__ Chapters on Mental Physiology, which contained several allusions to homeopathy, wherein he stated that orthodox medicine is unscientific and has no principle to guide it, on matching symptoms to the remedy, observing primary and secondary effects of the remedy (though John James Drysdale is rather crushing of Henry Holland's views in his review) ( John James Drysdale, The British Journal of Homeopathy, Review of Henry Holland's books, Vol XIV No. LVI, (April 1856). Page 269-302. See also Henry Holland, Medical notes and reflections, (Longman, 1840). See also Henry Holland, Chapters on mental physiology, (Longman, Brown, Green, and Longmans, 1852)). In 1887, Thomas Graham Balfour was appointed honorary physician to Queen Victoria.
Victoria's favourite Prime Minister Benjamin Disraeli was a patient of Joseph Kidd due to the recommendation of Victoria herself (see Michael B. Roberts, Nothing is without poison: understanding drugs, (Chinese University Press, 2002). Page 12), after Prince Albert had convinced her of the efficacy of homeopathy. Victoria's Prime Minister Henry Palmerston was a supporter of homeopathy, and he is listed in The British and Foreign Homeopathic Medical Directory and Record in 1853. Lord Palmerston's wife was also a homeopathic patient. Victoria's Lady of the Bedchamber, Charlotte, Countess Canning was a patient of Paul Francois Curie, her aid de camp was William Coutts Keppel Viscount Bury 7th Earl of Albemarle,
Victoria and Prince Albert were also advocates of phrenology,
Homeopath Frederick Hervey Foster Quin dined with Queen Victoria (unfortunately ebay does not provide a date for this dinner invitation ?possibly 1870s? http://www.ebay.com/itm/FREDERIC-HERVEY-FOSTER-QUIN-AUTOGRAPH-LETTER-SIGNED-/370660800376?pt=LH_DefaultDomain_0&hash=item564d1af778 ): '… The father of British homeopathic medicine accepts an invitation to dine with Queen Victoria. Autograph Letter signed: "F. H. F. Quin", 4 pages (integral leaf), 4×6. Molgsare Mansion, n.d. ("Friday". To "Dear Miss Taylor", in full: "I shall be charmed to have the honor of dining at St James Palace tomorrow Saturday and present my dutiful respects to Her Royal Highness, and have the honor of meeting the Duke 'en partie guarée'. Many many thanks for your kind & thoughtful hints about there being no stairs to mount. This horrid cold weather has crippled me in the 'bud', don't laugh, I allude to the 'bud' of my second childhood which is hastening on, only my brain instead hardening with the ice as I fear softening. I am nevertheless yours very faithfully". Frederick Hervey Foster Quin (1799-1878) was the foremost British advocate of homeopathic medicine. After study and travel on the Continent and service as personal physician to Prince Leopold, future King of Belgium and uncle of Queen Victoria, Quin set up practice in London in 1828. He founded the British Homeopathic Society (1844) and the London Homeopathic Hospital. The well connected Quin was a frequent guest at elite social gatherings like this one, using his charm to raise funds for his hospital and other projects and to popularize his alternative medical system. Then, as now, homeopathic medicine was controversial, and the dinner invitation at the palace must have been quite interesting if Queen Victoria's personal physician, Sir John Forbes, was also present. Forbes, reflecting the view of the medical establishment, deemed homeopathy "an outrage to human reason." Lightly toned and creased. Multiple mailing folds. Minor ink smears throughout letter (legible). Otherwise, fine condition…'
Actually_ John Forbes (1787-1861) attacked and defended homeopathy, but he did remain unbiased and even handed, and so he remains a shining light in medical journalism and a rare creature indeed. John Forbes said _'… It is utterly impossible to disregard the claims of homeopathy as an established form of practical medicine, as a great fact in the history of our art; we cannot ignore it…' '… for not only do we see all our ordinary diseases cured homeopathically, but even all the severer and more dangerous diseases  which demand by the common method prompt and strong measures to prevent a fatal issue…' (_Homeopathic Record Volume 1. 1855. _London Tweedie 337 Strand, Northampton J Parton Berry Corn Exchange Parade 1856. Page 89 onwards).
In 1901, Hugh Frederick Vaughan Campbell 4th Earl Cawdor obtained permission to open a school of homeopathy with the blessing of Queen Victoria. Victoria also knew Christian Karl Josias Bunsen, Alfred Edward Chalon, Edwin Henry Landseer, Philippe Musard, Alfred Lord Tennyson, Arthur Wellesley 1st Duke of Wellington,
Victoria's reign as the Queen lasted 63 years and 7 months, longer than that of any other British monarch before or since, and her reign is the longest of any female monarch in history. The time of her reign is known as the Victorian period, a time of industrial, political, scientific and military progress within the United Kingdom.
Though Victoria ascended the throne at a time when the United Kingdom was already an established constitutional monarchy in which the king or queen held few political powers and exercised influence by the prime minister's advice, she still served as a very important symbolic figure of her time.
Victoria's reign was marked by a great expansion of the British Empire; during this period it reached its zenith, becoming the foremost global power of the time. Of mostly German descent, Victoria was the daughter of Prince Edward Augustus, Duke of Kent and Princess Victoria of Saxe Coburg-Saalfeld, and granddaughter of George III and the niece of her predecessor William IV.
She arranged marriages for her nine children and forty two grandchildren across the continent, tying Europe together and earning her the nickname "the grandmother of Europe".She was the last British monarch of the House of Hanover; her son Edward VII belonged to the House of Saxe Coburg and Gotha.
With thanks to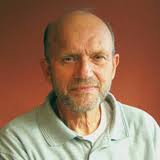 Jerome Whitney
'I found this in an original copy of The Lancet Vol 1 in the Welcome Institute Library. You will note that it refers to her as Her Majesty while her actual title at the time was: Princess Victoria (Heiress Presumptive)…'
Lancet  Vol 1  (1834-5)  p359
There seems to be a particular proneness in the English Nobility to run after Quackery…"
"Her Majesty is still perservering in the homeopathic system and she supposes that she derived advantage from it.  Nothing can be more absurd…   Her brother sends her those invisible pills from Germany."
*Thanks to the resourcefulness of

Louise Mclean, we received this letter dated 16.12.2010 from Ms. Allison Derrett at the Royal Archives at Windsor Castle regarding Victoria's use of homeopathic remedies. Of interest, the same request was previously made to Windsor Castle by Charles Kennedy Elliott in 1990 - click on Windsor Castle logo to view letter):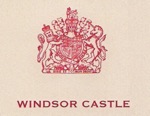 ---