John Ashburner 1793 - 1878
September 09, 2009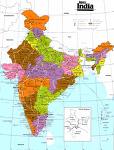 John Ashburner 1793 - 1878 MD, MRIA India, member of the Royal College of Surgeons, physician accouncher to Queen Charlotte's Lying in Hospital London, and at St. Georges and St. James Dispensary, Lecturer on Midwifery and the Diseases of Women and Children at St. Thomas's Hospital, was a British physician and physicist, phrenologist, mesmerist, and spiritualist, a committee member of the British and Foreign Philanthropic Society,
In 1851, John Ashburner was accused of being a homeopath and a mesmerist by  Thomas Wakley in _The Lancet on _28th June 1851, Page 75. (Anon, The Zoist: a journal of cerebral physiology and mesmerism, Volume 9, (H. Baillière, 1852). Page 243)).
In a letter in The Zoist: a journal of cerebral physiology and mesmerism, Volume 9, Cure of a case of insanity by George H Barth, from 65 Grosvenor Street, dated 2nd September 1851, John Ashburner begins by complaining about the '… atrocious calumnies…' spread about himself and the persecution he has received due to his practice of mesmerism, curing two cases of puerperal mania at Queen Charlotte's Lying in Hospital, and he then described George H Barth's patient '… In transmitting to you Mr. Barth's case of successful treatment of hallucinations, induced by exposure to the hardships of military life in hot climates… by no means a solitary instance of mesmeric cure of insanity…'
In 1851, John Ashburner met Henry Delaroche and Auguste Dumeril when they visited London to study various hospitals, and he was a colleague of Helena Petrovna Blavatski, Jacob Dixon, John Elliotson, James Manby Gully, George Jacob Holyoake, Kenneth Robert Henderson MacKenzie, Augustus de Morgan, Thomas Shorter, John Murray Spear, Robert Masters Theobald, James John Garth Wilkinson, George Wyld, and in 1861, he met William Francis Cowper Temple 1st Baron Mount Temple and his wife Lady Georgiana Tollemache Mount Temple via William and Mary Howitt (James Gregory, Reformers, Patrons and Philanthropists, (Taurus Academic Studies, 2010). Page 96).
John Ashburner lived at 65 Grosvenor Street, London,
John Ashburner was born in India, and in London, he was a member of the Charing Cross Spirit Power Circle,
Paschal Beverly Randolph made the acquaintance of a number of spiritualists when he came to London and toured the spiritualist circles in 1855, and these included John Ashburner, Jacob Dixon, Edward Bulwer Lytton, Thomas Shorter, James John Garth Wilkinson, William Wilkinson and many others.
John Ashburner contributed a preface and critical notes to Physico-physiological researches on the dynamics of magnetism, electricity, heat, light, crystallization, and chemism, in their relations to vital force by Karl Ludwig Freiherr von Reichenbach, and he was a prodigious writer, who contributed to various spiritualist magazines, including The Yorkshire Spiritual Telegraph,
---