Carl Bojanus senior 1818 - 1897
July 01, 2009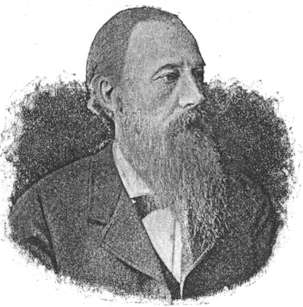 Carl Bojanus Senior 1818 - 1897 MD Moscow, was an orthodox physician who converted to homeopathy to become one of the first homeopaths in Russia, and a major homeopathic historian and biographer.
In 1887, Carl Bojanus Senior was elected a corresponding member of the Homeopathic Institute in 1887 at Saratoga Springs. Carl Bojanus Senior attended the World Homeopathic Congress in Chicago in 1893. (Anon, Transactions of the … Session of the American Institute of Homoeopathy, Volume 54, (American Institute of Homoeopathy., 1899 ). Pages 683 and 723).
In 1892, Carl Bojanus senior was in London where he met James John Garth Wilkinson. On 17th July 1892, Garth Wilkinson wrote to Rudolph Leonhard Tafel (1831-1893) from Holywell Lodge, Meads, Eastbourne: '… Dear Dr. Tafel, … I am here till Tuesday, when I return to town, and stay till Friday, when I again come here for a few days. Dr. Bojanus__ tells me he has seen you. I am deeply interested in the good Old Man… _(Swedenborg Archives K125 [1] letter dated 17.7.1892 from Garth Wilkinson to Rudolph Leonhard Tafel)…' Carl Bojanus senior is listed in Swedenborg Archive Address Book of James John Garth Wilkinson dated 1895 at Charming House, The Bank Highgate with a Luba Bojanus ?his wife or daughter, and in the Swedenborg Archive Address Book of James John Garth Wilkinson 'Where is it' dated 1.10.1892 _at Samara in Russia.
Carl Bojanus Senior practiced in Moscow.
In Odessa the Society of the Followers of Homeopathy has been founded. The city Mayor G. Marazli said that he is going to build a dispensary on his own account… Together with this prominent Odessa figure, member of many charitable societies and the Mayor of Odessa from 1890 to 1896, philanthropist Grigory Marazli (1831-1908), there were Archbishop Nikanor (1826-1890), Generals Nicholas Teplov, Carl Strandman, Nicholas Fedorovsky, Nicholas Rostovtsev and Christofor Roop (the latter had been the last Governor General of Odessa from 1883 to 1889, until the abolishment of the post), the Consul General of Greece Ivan Vuchina (1833-1902), Prof. Valerian Ligin (1848-1905), Drs. Lev Brazol, Carl Bojanus Senior and Carl Bojanus Junior, officials of different ranks, etc.
The Society was opened officially on April 7, 1891. The councilor of State Ivan Barkovsky was appointed as chairman. Carl Bojanus Junior was elected Secretary, whilst the post of Trustee was given to Julius Levi.
The name of the father of Abbotess Nine is known to almost all supporters of homeopathy. His encyclopedic knowledge, practical experience and literary talent made Carl Karlovic Bojanus  well known in Russia and abroad.
Born in August 1818 in Saint Peterburg to a German family, Carl was aged only 3 when he lost his mother. He was educated in the school Lutheran Church of St. Peter. Thanks to his perseverance and outstanding abilities, Carl matriculated and finished his studies at the Faculty of Medicine, University of Moscow.
The basis of the work of Carl Karlovic was the order of his life on the basis of Christian faith in Christ. He worked as a doctor, almost to the time of his death. He often treated patients free of charge.
A cholera epidemic saw Carl Karlovic working amongst the dead and dying… in Sahranjivo. He worked in Cernjigovskoj guberniji, Nizhny Novgorod, and Moscow. Bojanus dealt with literary work, was a collaborator in many homeopathic magazines, he spoke four foreign languages, and he was an Honorary member of the Saint Peterburg Homeopathic Society, and a member of the United States homeopathic Society.
Aged 47, Carl Karlovic became a widower. From the first marriage he had three sons. He married for a second time to Olga Semenovna Bojanus, with whom he had born three sons and two daughters, a total of nine children.
In 1884 Karl Karlovic came to Samarskaya guberniju, (now the village of Free Kljuc in the Kinel Cerkaskog region)… In addition to writing many articles on the treatment of the sick, Carl Karlovic worked tirelessly in his practice…
In 1895, Carl Bojanus Senior suffered a fire at his house and lost his homeopathic library of over 7000 books.
Carl Bojanus Senior's Obituary is in Medical Century, The Homeopathic World, and the American Homeopathist in 1897.
Carl Bojanus Senior wrote Geschichte der Homöopathie in Bressland, Homoeopathia v Rossii, Die homöopathische Therapeutik in ihrer Anwendung auf die operative Chirurgie, Die moderne Wundbehandlung kritisch beleuchtet von einem Homoöpathen, L'art médico-chirurgical en Russie, Die Epilepsie; ein Beitrag zur homöopathischen Therapie, Application de la médecine homoeopathique aux traitements chirurgicaux faits… , Die Leistungen des Apanagen-Hospitals zu Nischory-Nowgorod an der Wolga in … , Wie soll man homöopathische Arzneimittellehre studiren und wie soll man sie … ,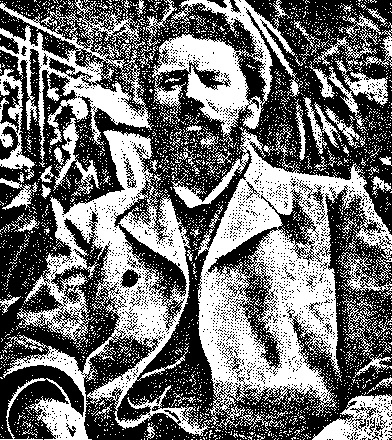 Carl Bojanus Junior 1861 - 1928, son of Carl Bojanus Senior, was also a homeopath.
In 1897, Carl Bojanus Junior worked in the Odessa Homeopathic Dispensary for the Poor, and in 1914, Carl Bojanus Junior was a member of the Odessa Hahnemannian Society, working in its dispensary at Khersonskaia Str., 52 alongside Jurgenson, Lutsenko, Rudinsky, and Stegemann.
Of interest:
Carl Bojanus Senior's daughter, Faith Karlovne Bojanus, was known as Prioress Nine.
During the First World War, Prioress Nina built a small military hospital, and her letters from that period tell that sometimes she had to make a tourniquet hundred and fifty a day, and care for students and teaching staff.
Mother Nina was imposing the gift of faith, spirit, and force a huge desire to serve people… In the church during the most severe period, when they were severely persecuted, Prioress Nina entered a medical institute in the city of Samaria, and became a general practitioner.
Mother Nina always strove to combine her forces in the glory of God and she succeeded in serving her neighbours. The main goal of the mother of Nine, according to testimony of contemporaries, was for improvement for the good of the people by personal example, deed, word, prayer. "The most important thing is how we stand before the Lord," she said.
Olga Semenovna Bojanus 1837 - , wife of Carl Bojanus Senior,
Semjonovna first married Denis Denisovicem David, son of hero partisans fatherland war in 1812, and when Denis died, she married a second time to Carl Bojanus Karlovic.
A smart and educated woman, was not only a favorite wife, but Assistant, translator, secretary for her husband. Olga Semjonovna had deep religious beliefs, which … were particularly strengthened in this period. Olga Semjonovna become a steady Christian to serve the poor and miserable. …
Especially the last twenty years of her life were filled with prayer and works of mercy. During the stay in Tuflisu of the 1895-1898 year, where family illness led her husband, Olga Semjonovna started to assist and support the missionary fraternity of St. Teodozija Cernigovskog. Olga Smejonovna not only proved a significant fund raiser, but she visited almost daily care  in the worst quarter of the city known as Koljucej Balk Isla…
Vera Karlova Bojanus, daughter of Carl Bojanus Senior:
Vera Karlovna Bojanus was born in Moscow at the end of the 70 years of the nineteenth century.  Outstanding abilities allowed her to receive training in accordance with national diploma local teachers and to become a non listener to in the University of London.
However, Vera chose another life - monastic. This had a huge impact on this close family, and the Twelfth Archbishop Vladimir gave Vera Karlovna access to the monastery in Svemilostivog for a year, as opposed to all the rules and constitutions, for religious and self sacrificing service..
---