G Severin 1802 - 1869
June 19, 2009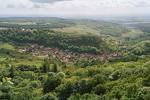 G Severin 1802? - 1869? MD was a German orthodox physician who converted to homeopathy, and travelled across Europe, spreading homeopathy as he went.
Severin was was a student of Samuel Hahnemann, and he was the homeopath of Marie Henri Beyle, Stendhal, in Berlin in 1821.
In 1830 Severin attended the first meeting of homeopathic physicians held at Leipsic, and assisted at the foundation of the Central Society of German Homeopathic Physicians.
In 1824, Severin moved to Dresden, and he then moved to Rome, and thence to Naples by 1840.
In 1843, Severin was back in Rome and practicing homeopathy alongside Johann Wilhelm Wahle and Ladelci.
In 1860, Severin was practising in Vevay in Switzerland.
In** **1864, Severin advocated homeopathic vaccination (John James Drysdale, Robert Ellis Dudgeon, John Rutherford Russell, Richard Hughes (Eds.), The British Journal of Homeopathy, Volume 24, (Maclachlan, Stewart, & Co, 1866). Page 171).
In 1863, Severin was a pallbearer for Comte Sebastien Gaeten Salvador Maxime Des Guidi.
Severin was a colleague of Clemens Maria Franz Baron von Boenninghausen, Ernst von Brunnow, Carl Franz, Philip Wilhelm Ludwig Greisselich, Carl Georg Christian Hartlaub, Frantz Hartmann, Christian Gottlob Hornburg, Christian Freidrich Langhammer, Giuseppe Mauro, Georg August Heinrich Muhlenbein, Alphonse Noack, Rodolphe Noacks, Francesco Romani, Karl Friedrich Gottfried Trinks, Johann Wilhelm Wahle, Paul Wolf and many others.
Of interest:
Charles Augustus Severin 1830? - 1866? MD Hamberg, was a homeopath in New York.
Peter Severin was a homeopath in Jutland in 1863.
---