Emilii Karlovich Medtner 1872 - 1936
May 08, 2009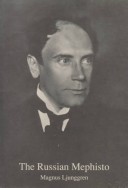 Emilii Karlovich Medtner 1872 - 1936 was a Russian publisher and a member of the Russian Anthoposophical Society, an influential member of the Russian Symbolist movement.
Emilii Medtner was a patient and a friend of Carl Gustav Jung, and he was a member of the Zurich Analytical Psychology Club, and the Club's first librarian. Medtner was also an analyst with the Carl Gustav Jung Society of Berlin in 1931, and the editor of the Festschrift Die Kulturelle Bedeutung der Komplexen Psychologie.
Emilii Medtner worked at the publishing house of Musaget, and and a friend of Rudolf Steiner, though he subsequently split with the Anthroposophical Society.
Emilii Medtner was an advocate of homeopathy and hydrotherapy, and consulted a homeopath to help him with his Meniere's Disease.
Emilii Medtner became a patient of Carl Gustav Jung in 1914, and he influenced Carl Gustav Jung's thoughts on symbols and translated three volumes of Carl Gustav Jung's works into Russian, financed by Medtner's friend Edith Rockerfeller McCormick.
Emilii's brother Nicolai Medtner was a famous Russian composer and pianist. Nicolai Medtner fell in love with Anna Mikhaylovna Bratenskaya, a respected violinist and the young wife of his older brother Emil. Later, when World War I broke out, Emil was interned in Germany where he had been studying. He generously gave Anna the freedom to marry his brother. Nicolai Medtner and Anna were married in 1918.
Emilii was 'obsessed' with Wilhelm Richard Wagner, as was his brother Nicolai Medtner, and Emilii published Wagnerian themes extensively in Musaget,
Emilii wrote some unflattering comments about the Jewish race. Emilii often wrote under his pen name of Volfing.
Of interest:
Magnus Ljunggren wrote The Russian Mephisto: Study of the Life and Work of Emilii Medtner.
---