William Sharp 1855 – 1905
March 15, 2009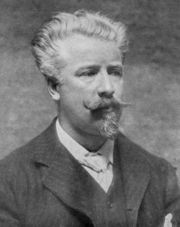 William Sharp 1855 – 1905 was a Scottish writer, of poetry and literary biography in particular, who from 1893 wrote also as Fiona MacLeod, a pseudonym kept almost secret during his lifetime.
Sharp was also an editor of the poetry of Ossian, Walter Scott, Matthew Arnold, Algernon Charles Swinburne and Eugene Lee Hamilton, and he was a friend of Dante Gabriel Rossetti, William Butler Yeats, and many others. William Sharp was also a member of The Golden Dawn.
William Sharp was also a friend and a patient of John Moorhead Byres Moir (Elizabeth Amelia Sharp,* William Sharp (Fiona Macleod): a memoir*, (Duffield, 1910). Page 215).
NB: Another William Sharp (1805-1896) (see below - not a relative) was a famous homeopath, and another William Sharp (1749-1824) was a founder of the Swedenborg Society.
From Elizabeth Amelia Sharp,* William Sharp (Fiona Macleod): a memoir, (Duffield, 1910). Page 215.  See also http://sas-space.sas.ac.uk/342/11/1893.pdf '… *After several weeks in North Africa, they crossed to Sicily and stayed for awhile in Taormina, the beautiful old town set high above the Bay of Naxos with grand views of Mt Etna. This was the first of many winter visits to Taormina and the surrounding area. Returning to England and Phenice Croft at the end of February, Sharp once again became absorbed in his writing.
*Mrs. Sharp listed some of the many guests who visited them at Phenice Croft during the spring: Richard Whiteing, Mona Caird, Alice Corkran, George Cotterell, the Richard Le Galliennes, Roden Noel, Percy White, John Moorhead Byres Moir, the Frank Rinders, R. A. Streatfield, Laurence Binyon, Elizabeth's mother and her brother, Robert Farquharson Sharp, and Mary Sharp, William's sister, who would soon begin to serve the essential function of copying Sharp's Fiona Macleod **letters in what became known as the **Fiona Macleod handwriting*…'
From http://en.wikipedia.org/wiki/William_Sharp_(writer) '… William Sharp was born in Paisley and educated at Glasgow Academy and the University of Glasgow, which he attended 1871-1872 without completing a degree. In 1872 he contracted typhoid. During 1874-5 he worked in a Glasgow law office. His health broke down in 1876 and he was sent on a voyage to Australia. In 1878 he took a position in a bank in London.
He was introduced to Dante Gabriel Rossetti by Joseph Noel Paton, and joined the Rossetti literary group; which included Thomas Henry Hall Caine, Philip Bourke Marston and Algernon Charles Swinburne.
He married his cousin Elizabeth in 1884, and devoted himself to writing full time from 1891, travelling widely.
*Also about this time, he developed an intensely romantic but perhaps asexual attachment to Edith Wingate Rinder, another writer of the consciously Celtic Edinburgh circle surrounding Patrick Geddes and "The Evergreen." It was to Edith Wingate Rinder ("EWR") he attributed the inspiration for his writings as Fiona MacLeod thereafter, and to whom he dedicated his first Fiona MacLeod novel Pharai in 1894.*
*Sharp had a complex and ambivalent relationship with William Butler Yeats during the 1890s, as a central tension in the Celtic Revival. William Butler Yeats initially found Fiona MacLeod acceptable and Sharp not, and later fathomed their identity. Sharp found the dual personality an increasing strain.*
*On occasions when it was necessary for Fiona MacLeod to write to someone unaware of the dual identity, Sharp would dictate the text to his sister (Mary Beatrice Sharp), whose handwriting would then be passed off as Fiona MacLeod's manuscript. During his Fiona MacLeod period, Sharp was a member of The Golden Dawn.*
He died (and is buried) at Castello di Maniace, Sicily. In 1910, Elizabeth Sharp published a biographical memoir attempting to explain the creative necessity behind the deception, and edited a complete edition of his works…'
Of interest: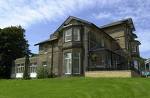 William Sharp 1805 - 1896 MD FRS was an orthodox physician, Senior Surgeon to the Bradford Infirmary, who converted to homeopathy to become President of the Midland Homeopathic Society, member of the Northern Homeopathic Medical Association,
William Sharp lived at Horton House in Rugby in 1861.
William Sharp's Obituary is in The Homeopathic World in 1896.
William Sharp wrote Essays on Medicine, The Remedies of Homeopathy, The advantages of homeopathy, The difficulties of homeopathy, The Small Dose of Homeopathy, The controversy of homeopathy, The truth of homeopathy, Tracts on Homeopathy, What is homeopathy?, The Defence of Homeopathy, The Principle of Homeopathy, An Investigation of Homeopathy, The single medicine of homeopathy, The common sense of homeopathy, Organopathy, The Actions of One Dose, A Letter to Sir Benjamin Brodie, Experiments with Drugs as a Question of Science,
From http://en.wikipedia.org/wiki/William_Sharp_(homeopath)William Sharp (1805–1896) '… *was an English surgeon and physician. Sharp is credited with first advocating the establishment of local museums in Britain and for putting science on the curricula of British public schools. He was the first science teacher in a British public school and an early advocate of homoeopathy.  *
Sharp was born at Armley, which is now part of Leeds in Yorkshire, on 21 January 1805 to Richard and Mary (born Turton) Sharp. His father was a merchant who already had two sons and two daughters. The Sharp family was notable in Yorkshire, and its members included his grandfather, John Sharp who had been an Archbishop of Canterbury, and Abraham Sharp a mathematician and astronomer.
*William's education was initially undertaken by his uncle at Wakefield Grammar School until he joined Westminster School in

He learnt to be a surgeon from another uncle (also William) who lived in William's home town, and then in Leeds with William Hey. He completed his training in surgery at Borough hospitals in London and became a qualified surgeon in 1827. After a brief period working in Paris, he rejoined his uncle and took over his business in 1833. He worked for the Bradford Infirmary and became its senior surgeon in 1837 although he was still interested in science in general. He re-established the Bradford Philosophical Society and in 1840 was elected a fellow of the Royal Society after reading a paper to the Birmingham meeting of the British Association. He had proposed that local museums should be established in each town across the country. *
Sharp lived and worked in Hull for four years before ending up in Rugby so that his sons could attend Rugby School. He continued to advocate the importance of science, and the school added this subject to its curriculum. He was briefly employed by Rugby School as the first science teacher in a public school. Sharp resigned in 1850 to return to medicine and research.
Sharp became interested in homoeopathy, and over the next forty years he published over 60 papers dealing with this subject which he believed central to combining other more conventional approaches to medicine. His tracts on homeopathy went through several editions. Sharp's papers were not always well received. Unlike most homoeopaths he believed in antipraxy which proposes that some drugs may have totally different results at different doses.
Sharp died at Llandudno in 1896 and is buried at Llan-rhos on the Welsh coast…'
---