Michael James Quinn 1952 - 2009
March 05, 2009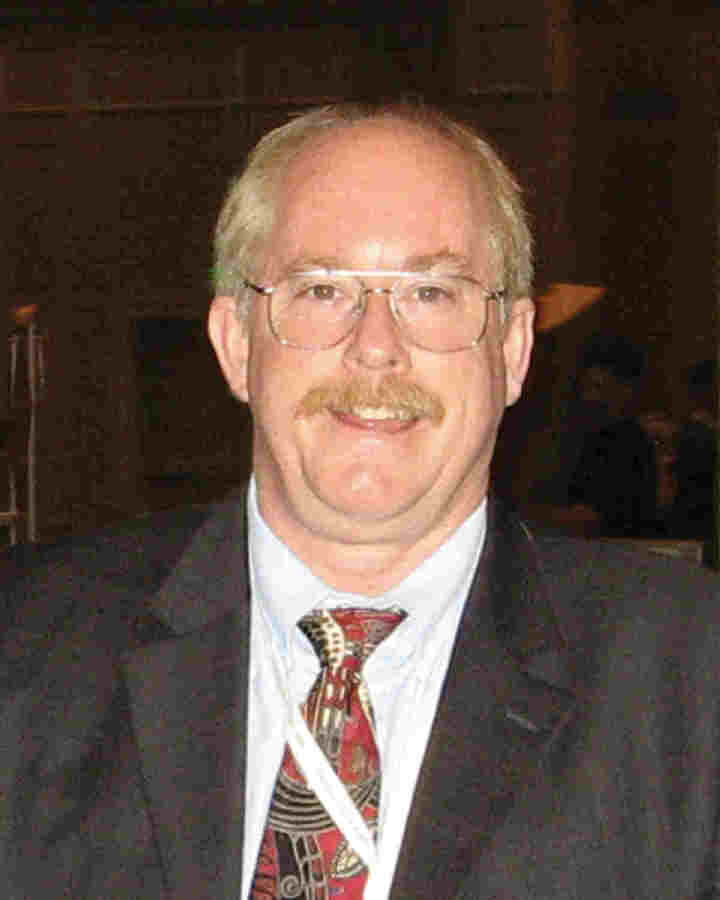 **Michael James Quinn **1952 - 2009 was the Founder, President and Chief Pharmacist of Hahnemann Laboratories, Inc.
Michael Quinn Founder, President and Chief Pharmacist of Hahnemann Laboratories, Inc. explains:
I first heard about Homeopathy in 1974. I studied and began practicing Homeopathy as a lay person for several years.  Because of my experience in and love of research laboratory work, I became professionally committed to Homeopathy, and decided to become a homeopathic pharmacist. _ _
_ Graduating from the Pharmacy School at Oregon State University in 1979, for six years I learned my profession as a hospital pharmacist at the University of California San Diego Medical Center, where my job titles were Senior Pharmacist and Supervisor of the Intravenous Admixture Service of the Department of Pharmacy.
_I started Hahnemann Laboratories Inc. in 1985, beginning first as a retail pharmacy devoted exclusively to providing homeopathic medicines to the patients of some of the finest homeopaths in the world, at the Hahnemann Clinic in Berkeley, California.
After a year of dissatisfaction with the quality of the remedies available at that time, the doctors urged me to begin preparing the medicines myself. I consulted with an engineer and together we produced a homeopathic remedy preparation machine which makes remedies in as close a manner as possible to the traditional method of making remedies by hand. (For photos of and more information about this machine see Methods of Preparation.) Over the years, in my pharmacy I have prepared more and more of the homeopathic medicines myself on this machine.
The doctors who used these medicines found them remarkably effective and referred my pharmacy to their colleagues. Demand for our remedies grew until, in 1997, we opened an FDA licensed homeopathic pharmaceutical laboratory, in addition to our pharmacy.
![Picture](http://www.hahnemannlabs.com/michaelinlab7.jpg)
_Michael Quinn and the Quinn Potentizer_
Michael Quinn was a huge presence in the homeopathic community. His business as Hahnemann Laboratories and Hahnemann Pharmacy have been an integral part of the growth of homeopathy in the USA.
His giant heart and sharped edged intellect made his opinions valued and his company sought. He was the most sincere and enthusiastic man we have ever known. One always knew exactly where Michael stood and yet he always seemed ready to stand with each and everyone of us. Since his sudden death our hearts are broken and the heart of the homeopathic community is broken.
We have suffered an incalculable loss both personally and professionally.
Michael James Quinn, born on January 20, 1952, graduated from Edgewood High School in Madison.He attended Deep Springs College in Deep Springs Valley, California, and then graduated from the University of Wisconsin Madison with a bachelor's degree in zoology.
Michael received a master's degree from the University of Oregon Corvallis in pharmacology, with the intention of pursuing a career in homeopathy, a natural and effective method of treatment for many acute and chronic diseases.
Michael was the supervisor of the IV department at the UCSD until 1984, when he moved to the Bay Area to open Hahnemann Pharmacy in Berkeley in 1985. In 1998, Michael moved the company to San Rafael and oversaw its expansion to Hahnemann Laboratories Inc., an FDA certified production facility for homeopathic remedies.
Michael, a Bay Area resident for 25 years, devoted his life to his family and to the homeopathic community.
Michael was an avid sports fan from his days of playing high school football, pick up basketball games and his lifelong love of golf and the Green Bay Packers. His love of sport and competition influenced all his relationships as an assistant basketball coach for his son, Miki, attending Little League and MLB baseball games and with family and friends sports and competition were a frequent topic of conversation.
Michael's optimistic and confident persona was frequently displayed in his attempts to 'shoot the moon' in family card games as well as in life.
Michael loved to travel for business and pleasure. Many of his travels were guided by a particular love of good pastries. The family made a special trip each of the last four summers to Hawaii, spending time together on Maui and at his favorite beach, Keawakapu, in Kihei.
At a recent family wedding, Michael was surrounded by his large and vibrant family for a week's worth of celebration. Michael and April enlivened the family dance parties with their demonstration of West Coast Swing, a skill perfected during their courtship.
Michael was among the most loved and respected figures in modern homeopathy. Michael grew a modest dispensing pharmacy into one of the largest and highly reputed homeopathic pharmaceutical manufacturers in the country, Hahnemann Laboratories Inc. His techniques and the processing machinery he invented are used and admired throughout the world.
Besides being an innovator of pharmacy procedures, Michael was a leader in the scientific study of homeopathy. He also taught pharmacy at many homeopathic colleges and sat on the governing board of the North American Homeopathic Pharmacopoeia.
He leaves a legacy of great dedication and integrity in his field. Michael was with his wife April on Maui when he suffered a severe stroke. His children Allison and Mikio were able to be with him before he passed away on Wednesday, January 28, 2009. Michael is survived by his wife of 18 years, April Eya with whom he has a son, Mikio Brian Eya Quinn, 16, and his daughter, Allison Peterson Quinn, 25, from his first marriage to Bonnie Peterson.
His surviving siblings are Kenneth Quinn (Mary) of Madison, Mary Jo Quinn (Jay Ambelang) of Arlington Heights, Ill., Steven Quinn (Joan) of Madison, and Kathleen Quinn (Michael McClain) of Palo Alto, Calif. He is survived by ten nieces and nephews. He is also survived by his mother in law, Rose Eya; sisters in law Jeanette Eya Zeissig (John Zeissig) and Tomiko Eya.
He was preceded in death by his parents, E. Evangeline Quinn and Stanley J. Quinn of Madison, as well as his older brother, Patrick Quinn of Hummelstown, Penn., and his father in law, Shigeaki Eya.
A visitation will be held on Monday, February 2, 2009, from 6 p.m. until 9 p.m. at the MOUNT TAMALPAIS CHAPEL at 2500 Fifth Avenue in San Rafael. A service will be held the following day at 11 a.m. at ST. LUKE PRESBYTERIAN CHURCH at 10 Bayview Drive in San Rafael. Family and friends are invited to a luncheon at the conclusion of the service with a private burial to follow. In lieu of flowers, donations may be made to a trust fund for his children."
With deep regret we must announce that Michael Quinn, 57, died Wednesday, January 28th at 12:30 PM Hawaii time, after suffering a sudden, massive stroke. His integrity and total dedication to his craft were well known and appreciated by everyone.
Michael graduated from the Pharmacy School at Oregon State University in 1979. He started Hahnemann Laboratories Inc. as a retail pharmacy, in 1985.
Dissatisfied with the quality of remedies available at that time, he began preparing the medicines himself. With the help of an engineer he constructed a potentizer which simulated remedies made by hand.
This was the first machine in the USA to actually make remedies with dilution and succession, as specified in the HPUS. He prepared many of the remedies himself on this machine.
Demand for the remedies grew until, in 1997, he opened an FDA licensed homeopathic pharmaceutical laboratory, Hahnemann Laboratories Inc.
Michael Quinn was involved in promoting homeopathy around the world, often donating remedies to worthy causes. Unafraid of controversy, he was glad to debate with homeopathy's critics.
Always on the cutting edge of his science, Michael produced many exotic, custom made remedies, which were sold worldwide. He was on the board of the Homeopathic Pharmacopeia. Michael is survived by his wife April Eya, his daughter Allison and his son Mikio. The staff at Hahnemann Laboratories Inc. is committed to maintaining Michael's legacy of precision manufacturing and high quality remedies.
---