Holger J Fangel 1794 - 1843
February 05, 2009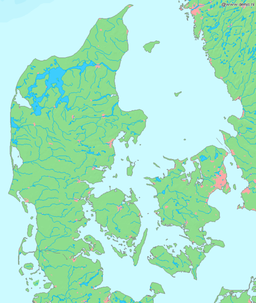 Holger J Fangel 1794 - 1843 M D was the town physician at Fredericia.
Holger Fangel practiced in Copenhagen with his collegues Hans Burch Gram, Hans Christian Lund, Johann Carl Ludwig Pabst, Serke, and Hans Thomsen.
… in 1835, the town physician Holger J. Fangel, who also practised homeopathically, published his own positive experiences with homeopathy based on 163 case studies from his own practice in Fredericia (Jutland). There were no failures, in all cases the patient was healed, a fact, which probably still did not win over the sceptics.
Fangel also pointed out in his paper that homeopathic treatment was cheaper and that it should therefore interest the local authorities. His proof of effectiveness, however, did not remain unchallenged.
Several leading Danish physicians accused Fangel of incorrect argumentation and called for controlled clinical trials in accordance with the then up to date state of medicine. They referred to the predominantly negative research results from an investigation into homeopathic therapy that had been conducted at the beginning of the 1830s in several European hospitals (Paris, St. Petersburg, Lyon).
Dr. Hansen writes of this man: "He was a talented man who, having been entered at the University of Copenhagen in 1812, passed his examination with great credit in 1818.
Having pursued his studies at the Fredricks Hospital for three years, Fangel was made an M. D. at the University of Thiel in 1821, and was in 1829 nominated town physician at Fredericia, where he remained until 1836.
In 1835 he published Experimental Homeopathic Treatment, containing a description of 163 different cases which he had treated homeopathically during his stay at Fredericia, from 1833 to 1835.
A review of this book, published in the Physician's Library, by C Otto, Professor of Medicine at the University of Copenhagen, occasioned a very witty answer from Fangel, in which he maintained that one of the colleagues of C Otto, Prof. Wendl, had declared the Homeopathists to be quite right in considering Aconite an excellent remedy and of marvellous effect in cases of inflammation, and had told Fangel that he himself had a very high opinion of the homeopathic system.
Fangel died of apoplexy in Copenhagen, April, 1843. (Inter. Hom. Con., 1891, p. 985.)
Holger Fangel wrote Homøopathiske Forsøg ved Sygesengen (Copenhagen,1835), Svar paa Recensionerneover 'Homøopathiske Forsøgved Sygesengen'(Copenhagen,1835).
Of interest:
Clara Fangel, Holger Fangel's daughter, wrote a homeopathic cookbook (Homøopatisk Kogebog) in 1867.
---