Alfred Edward Chalon 1780 – 1860
January 11, 2009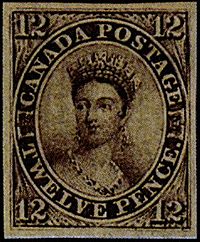 Alfred Edward Chalon 1780 – 1860, brother of John James Chalon, was a Swiss portrait painter. Their father Jean Chalon was Professor of French at Royal Military College at Sandhurst.
Alfred and John Chalon, and their sister, were popular socialites. They were friends of the Countess of Blessington, Benjamin Disraeli, Jenny Lind, Edward Bulwer Lytton, Frederick Hervey Foster Quin, and Thomas Uwins.
Alfred Chalon was born in Geneva from a father who soon was hired as Professor at the Royal Military Academy Sandhurst, in England.
With his brother John James Chalon, Alfred became an artist. Entered at the Royal Academy in 1797, he joined the Associated Artists in Water Colours, a group of aquarellists. In the Academy, he was elected associated in 1812, then academician in 1816.
Known for his portraits of the good society of London, he was chosen by Queen Victoria to paint a gift to her mother: Victoria in her State robes going to the House of Lords for her first official act, the prorogation of the Parliament, on 17 July 1847.
After this task, Chalon was entitled Portrait Painter in Water Colour to Her Majesty and gained some celebrity. His 1847 portrait was engraved by Samuel Cousins and distributed to the public the day of Queen Victoria's coronation, the 28 June 1848. Then, starting in 1851, the "Chalon head" appeared on some British colonies postage stamps.
Bachelors, the Chalon brothers lived together. Alfred died in 1860 at Campden Hill, in Kensington.
John James Chalon 1778 - 1854, brother of Alfred Edward Chalon, was trained at the Royal Academy and also became a famous painter.
---