Norbert Glas 1897 - 1986
January 05, 2009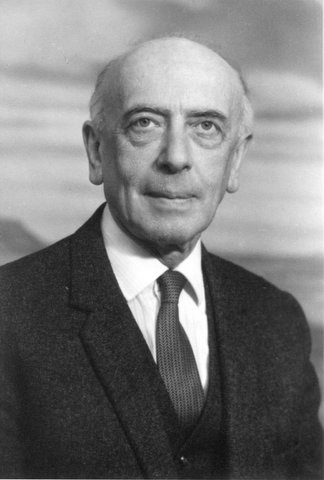 Norbert Glas 1897? - 1986? A F Hom M.D. Vienna, LRCP London, MRCS Eng. was an Austrian Jewish physician who fled Nazi Germany to find refuge in Britain in the 1930s.
Norbert Glas was a homeopath, an Anthroposophist and a colleague of Rudolf Steiner.
Norbert Glas was a colleague of Percival George Quinton and James Douglas Kenyon.
In April 1949, (vol 32 number 2) the British Homeopathic Journal contained a report of the sixth session of the Faculty of Homeopathy (1948-49) during which the following person applied for "Associateship":
"Norbert Glas, MRCS LRCP, San Remo, Grange Road, Gloucester. Proposed and seconded by Percival George Quinton and James Douglas Kenyon." (p. 151)
In an article on the physiognomy of temperaments he wrote in 1961, Norbert Glas still is identified as M.D., L.R.C.P., M.R.C.S., A.F.Hom, therefore it is safe to assume that between 1949 and 1961 at least he remained an Associate of the Faculty of Homeopathy, though not a full member.
The practice of St. Luke's Medical Practice was started by Norbert Glas, one of the doctors who attended Rudolf Steiner's medical lectures, who came to England in 1930's from Austria.
He was able to register with the General Medical Council and after first working with another Gloucester GP, started his practice in Tuffley, Gloucester.  With the start of the Health Service in the late 1940's  it became an NHS practice. 
He bought the premises in 10 Tuffley Lane which up until the completion of the new building in Stroud in 1998, remained the official address of the practice. He developed the whole of Gannicox House as the 'New Nursing Home' and treated a wide variety of patients, including many cancer patients and older patients requiring longer term nursing care.
While visiting patients at the nursing home after his morning surgery, for their convenience he began to see patients from the Stroud locality in Gannicox.  Gradually he increased his surgeries until he was seeing patients daily both in Tuffley and at Gannicox…
Over the years the number of  patients in the Stroud area has increased far more rapidly than the number in Gloucester, so that at present around two thirds of the 3650 patients live nearer the Stroud surgery than the Tuffley surgery.
Dr. Marianne Allan joined Dr. Glas in 1979, first as an assistant and later took over the practice on his retirement although he continued to do occasional surgeries right up until the time of his death.  Both 10 Tuffley Lane and East Gannicox were privately owned by Norbert Glas, who sold them on his retirement.
Norbert Glas wrote The Fulfillment of Old Age, Reading the Face, How to Look at Illness with Rudolf Steiner, Adolescence and Diseases of Puberty, Conception, Birth and Early Childhood, Once Upon a Fairy Tale, Once Upon a Fairy Tale: Seven Favorite Folk and Fairy Tales by the Brothers Grimm, Pamphlets on Grimm's fairy tales, Early Childhood: Guidance for All who are Interested in the Development of Young Children, Personal Recollections of Rudolf Steiner, Sleeping Beauty (briar Rose): Meaning and Exact Rendering of Grimm's Fairy Tale, Byrons Schicksalsrätsel, Amos Comenius, Schicksalsmotive im dramatischen schaffen Ibsens, Im Zeichen des Saturn, Nero, Die Füsse offenbaren menschlichen Willen, Ferdinand Raimund, sein Leben und sein Schicksal, and many more books in German.
---