Richard Westmacott 1799 - 1872
January 03, 2009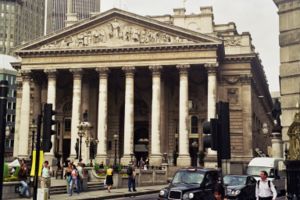 Richard Westmacott (the younger) **1799 - 1872 - also sometimes described as **Richard Westmacott III (to distinguish him from his father and grandfather - both sculptors bearing the same name) - was a prominent English sculptor of the early  and mid 19th century.
Richard Westmacott was a friend of the Countess of Blessington and Frederick Hervey Foster Quin. Joseph Severn was a 'mutual friend' of Frederick Hervey Foster Quin and Thomas Uwins. Joseph Severn painted the famous portrait of Frederick Hervey Foster Quin, Richard Westmacott and William Etty playing cards in Naples in 1823.
Born in London, Richard Westmacott III was the son of Sir Richard Westmacott (1775-1856), and followed closely in his father's footsteps: studying at the Royal Academy (from 1818), being elected as an Associate of the Royal Academy (in

and a full Academician (in 1849), and then succeeding his father to serve as the RA's professor of sculpture (1857-1868) - the only time an RA professorship passed from father to son.
Among his most notable works is the pediment of the Royal Exchange in the City of London. Other works include:
He is commemorated by a memorial in St Mary Abbots church in Kensington, west London.
---