Walter Johannes Stein 1891 - 1957
August 15, 2008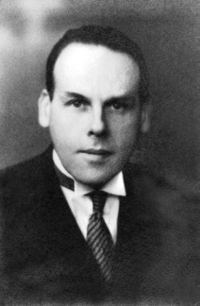 Walter Johannes Stein 1891 - 1957 was an Austrian philosopher, Waldorf school teacher, Grail researcher, and one of the pioneers of anthroposophy – the science of the spirit founded by the Austrian philosopher Rudolf Steiner.
Walter Johannes Stein was a close confident of Rudolf Steiner, a homeopath and an advisor to Winston Churchill.
Walter Johannes Stein was a colleague of Eugen and Lili Kolisko, Wellesley Tudor Pole,
Walter Johannes Stein was the son of a wealthy Austrian Barrister who specialised in International Law.
Walter Johannes Stein was the son of Wilhelm Stein, a Hungarian by birth, and Hermine Weiss who was descended from a large Jewish family. Walter Johannes Stein was educated at Schottengymnasium in a school run by Benedictine monks.
It was through the auspices of Vincent Knauer, the librarian at the Schottengymnasium that Walter Johannes Stein first came into contact with Rudolf Steiner. Walter Johannes Stein also became a close friend of Eugen Kolisko at school, and later they both taught together at the Stuttgart Waldorf School, and later they both lived in London.
Walter Johannes Stein graduated in Science from the Vienna Technical University, though his doctoral thesis was in philosophy. However, his chief interest was in history, though he also studied philosophy, art and archaeology, and he established his academic reputation as a medieval historian.
Stein studied at the Vienna Technical University, firstly in mathematics and then in history, where one of his set texts was the version of Parzival written by Wolfram von Eschenbach in the 13th Century.
Walter Johannes Stein came across the writings of Rudolf Steiner, in particular his book Occult Science, and he attended one of Rudolf Steiner's lectures on The Supersensible Worlds and the Nature of the Human Soul, and immediately, he became a pupil of Rudolf Steiner. This was 1910, and the last time Rudolf Steiner's Mystery Plays were to be performed in Munich.
In 1913, work started on the Goetheanum in Switzerland, designed by Rudolf Steiner.
In World War I Stein was decorated for gallantry as an Austrian Army Officer in the Great War, when he fought on the Russian front.
Walter Johannes Stein lectured in Vienna before becoming a Steiner teacher. He was sponsored by Count Ludwig Polzer Hoditz and he remained in Stuttgart teaching for the next thirteen years. Stein began the study of mensuration here. Count Ludwig Polzer Hoditz's brother was the secretary of the Austrian Emperor.
Walter Johannes Stein married *Nora Stein von Baditz (his brother's fiancee) in 1919. Stein's wife was a eurythmist (an anthrosopical healing therapy) at the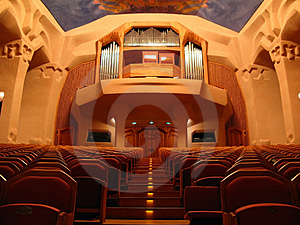 Goetheanum in Switzerland. Nora Stein von Baditz taught eurythmy at the Waldorf School in Stuttgart. In 1920, their daughter ***Clarissa Johanna was born.
Walter Johannes Stein was an early disciple of Rudolf Steiner, and had attended the Christmas Conference of the Anthroposophical Society in 1923. Stein was to remain true to these ideals all his life.
Before the rise of Nazism, Stein had regularly taught and lectured at the Waldorf School in Stuttgart from1919 to 1932, which was run under the principles and guidance of Rudolf Steiner.
Walter Johannes Stein was one of the most successful speakers of this movement and a close friend of Rudolf Steiner, who often sat in the audience to listen to him lecture.
Walter Johannes Stein completed his dissertation directly under the guidance of Rudolf Steiner. This dissertation was called The Modern Scientific Conception and Goethe's World View as Represented by Rudolf Steiner.
Stein continued to give lectures on Anthroposophy throughout the 1920s, and he introduced Friedrich Hiebel to Rudolf Steiner (Friedrich Hiebel had been introduced to Anthroposophy by Hermine Stein, Stein's mother).
The Rudolf Steiner movement mushroomed and soon there were over eight thousand members, and Hermine Stein sadly reflected how the closeness of the early days of the movement had been lost.
Walter Johannes Stein reached an apotheosis in 1924, the year before Rudolf Steiner died. Stein was actively involved in the organisation of the Rudolf Steiner Movement and he assisted Marie Steiner when she too began to lecture after Rudolf Steiner's death.
Walter Johannes Stein also continued his studies in history and he wrote a book called The Ninth Century and the Holy Grail in 1928. Stein received help from his friends to research this book, Wilhelm Rath, Eugen Kolisko, Ita Wegman and Maria Roschl Lehrs, and also from Eliza von Moltke, the widow of General Helmuth von Moltke. Walter Johannes Stein remained close to Eliza von Moltke who advised him about the inner workings of aristocracy and government from her wide experience.
At this time, Walter Johannes Stein travelled and lectured widely, visiting England, Scotland, Portugal, Spain, North Africa, all parts of Europe and Turkey, where Stein visited Mustafa Kemal Ataturk and persuaded him to restore the Byzantine frescos in all the former Christian Cathederals and Churches. Through his contacts in the Steiner movement, Stein travelled to meet all the important people in these countries.
In 1932, Stein was in Britain and a member of the German emigres living in London and collecting contributions for the German Relief Fund organised by Ambassador Leopold von Hoesch.
Walter Johannes Stein was an Austrian Jew and so implacably opposed to Nazism which he witnessed rising all around him.
There is a great deal of claim and counter claim written about Walter Johannes Stein and his alleged meeting with Adolph Hitler. Here are some different versions:
Preface to The Ninth Century and the Hold Grail written by Walter Johannes Stein:
It is the task of the teacher of history and literature, as of every other teacher in the Waldorf School, to know what may be appropriately imparted at any given age.
Foreword to The Ninth Century and the Hold Grail written by John Matthews:
Stein himself declared that he had first heard Adolph Hitler's distinctive voice at a meeting he attended in Berlin in 1932. There is no evidence at all that he ever spoke personally to the future Fuhrer.
From Trevor Ravenscroft The Spear of Destiny:
As a child, his mother used to take him to Demel's Cafe where she was friendly with the proprietors. His mother was Hermine Stein. It was here that Walter Johannes Stein first saw Adolph Hitler.
In 1912, Stein discovered a copy of Parzival in Ernst Pretzcshe's bookshop. with Adolph Hitler's name inscribed inside. Stein was horrified to read Hitler's notes and comments throughout the book, which left Stein in no doubt about his hatred of Jewish People, but Stein was also fascinated to realise that Adolph Hitler had a comprehensive understanding of the book's occult meanings.
Ernst Pretzcshe told Stein that Adolph Hitler was a student of the Occult and a regular customer of his shop, which was also an outlet for the writings of Guido von List and a rather unsavory place, promulgating the Aryan racial cause and Occult secret groups.
Ernst Pretzcshe gave Stein Adolph Hitler's address and as a result, Stein met Adolph Hitler a few times in 1912-13 to discuss Parzival and the Spear of Destiny.
Walter Johannes Stein found he was not the only one moved by the sight of this historic spearhead. Adolf Hitler stood beside him, like a man in a trance, a man over whom some dreadful magic spell had been cast…
Later, Adolph Hitler took Stein up the Danube to visit his mystic teacher, a rustic woodcutter and herbalist named Hans Lodz "who retained in his peasant's blood the last traces of the atavistic clairvoyance of the ancient Germanic tribes" and who "resembled a mischievous yet malevolent dwarf from the pages of Grimm's Fairy Tales, or an illustration from a book on ancient Germanic folklore".
The men took a swim in the river at which Stein noticed that Adolph Hitler had only one testicle. It was Hans Lodz, Stein learned, who had prepared for Adolph Hitler a peyote concoction that afforded him psychedelic insight into his past lives. The peyote itself had come from Ernst Pretzcshe, who had lived for a time in the German colony in Mexico, where his father Wilhelm Pretzsche had an apothecary business.
There is also great deal of claim and counter claim written about Walter Johannes Stein and his contacts with Winston Churchill. Here are some different versions:
Foreword to The Ninth Century and the Hold Grail written by John Matthews:
It has been said that he was invited to England to advise Winston Churchill on the question of Adolph Hitler's occult practices. This is only partially true… Walter Johannes Stein came to Britain on the invitation of Daniel Nicol Dunlop and was consulted as someone known to be knowledgeable about particular aspects of esotericism then rife within the Nazi party…
From The Death of Merlin by Walter Johannes Stein:
Foreword by **Thomas H Meyer: In 1933, Walter Stein was invited to London by Daniel Nicol Dunlop, who was the General Secretary of the Anthroposophical Society and the President of the British Electrical and Allied Manufacturers Association and President of The World Power Conference in 1924, with its headquarters in London.
From Walter Johannes Stein: A Biography by Johannes Tautz:
Walter Stein became a Director and Organiser of a research office at the The World Power Conference in 1933. Stein wrote to his wife Nora:
"My office is next to the British Museum, 21 Bloomsbury Square… I write letters to 107 countries and gather news about industry in order to publish it. The sort of news which tells you what is going on in the World… I study the circulation of paper money… therefore I study and feel the pulse of commerce.. (of the) immense Great British Empire… I have just finished working out on paper the organising of the news service… It is becoming a great network consisting of nothing but voluntary service throughout the World…"
The World Power Conference became the precursor to the World Energy Conference.
In 1936, Walter Johannes Stein was invited to a Peace Conference by Franklin Delano Roosevelt:
FromJohannes Tautz, W. J. Stein: _](http://books.google.co.uk/books?id=Ml7xAAAACAAJ&dq=biography++Walter+Johannes+Stein+johannes+tautz&ei=gr6ESMy5MKfstQPxqvThDw&redir_esc=y)[_A Biography, (Temple Lodge, 1990): "Stein considered this moment propitious for introducing to leading statesmen in a form suitable to the changed situation, the ideas of the Threefold State, explained by Rudolf Steiner to the Statesmen of Central Europe in 1917…
Rudolf Steiner had called upon the representatives of the World Religions, present at an International Congress of Religion in London in July 1936 to form themselves into a permanent Ministry of Culture… founded on the School of Spiritual Science and opened in London in 1936 by Eugen and Lili Kolisko…"
In 1937, Walter Johannes Stein published King Leopold's Plan in _The Present Age_, purportedly at the behest of Winston Churchill, and Stein and Eugen Kolisko travelled to Brussels to meet the King (Leopold III) at the home of Walter Morse Rummel. Stein and the King became close and it was decided that a Research Institute for World Economy would be set up in Brussels run by David Ferguson, a long standing colleague of Stein's from his days working with Daniel Nicol Dunlop, and J K Montgomery from the Roman Agricultural Institute.
In 1937, Leopold III visited London as part of a Peace Mission.
In 1938, Prince Bernhard of the Netherlands invited Walter Johannes Stein to visit him to 'discuss the new economics'. Stein had been able to establish connections with politically authoritative personalities through his publishing activities, and he knew Winston Churchill and Roger Keyes, with whom he discussed the occult background of National Socialism.
Roger Keyes's diary picks up the story:
"After nightfall, an unexpected visitor, who proved to be an emissary from King Leopold arrived at … (Roger Keyes house in Chelsea)… and told him what the King wanted to know."
Walter Johannes Stein was to 'function as an unofficial link between King Leopold and the British Government'.
Walter Johannes Stein also founded the journal The Present Age, which lasted until 1939 and concentrated on the Earth as a basis of World economy.
In 1939, Walter Johannes Stein became a British National. In London he married Johanna Lungen after offering Nora a divorce which came through in 1939, the same year Eugen Kolisko died.
World War II had begun.
Stein now became a healer:
"During the war when we began to lack medicaments I organised the production of these remedies and discovered many more by following Rudolf Steiner's indications. Wonderful remedies for cataract, for glaucoma, for epilepsy, many, many remedies, also a new injection and homeopathically potentised penicillin for hypertrophy of the prostrata.
That involved me in a kind of medical activity and I held medical lectures. Oculists sent me their incurable patients and it branched out into a widespread activity."
Walter Johannes Stein wrote extensively about the the spiritual basis of medicine, and hopefully, these writings will one day be published. Stein continued to work as a healer for the rest of his life. He also continued to lecture until his death in 1957.
However, in 1941 Winston Churchill and Franklin Delano Roosevelt formulated The Atlantic Charter, and in 1944, the Bretton Woods Agreement made it possible, through the founding of The World Bank, that freedom of movement in the monetary field was restored and that trade restrictions for the transport of goods was lifted.
Stein remained silent on this subject though his diaries show he was involved in preparing a report on this project.
From Trevor Ravenscroft The Spear of Destiny:
Adolph Hitler was irrationally opposed to Rudolf Steiner and put his name on a list of people to be 'liquidated', and in 1922 an attempt was made on his life. Walter Johannes Stein and some friends hurriedly arranged for Rudolf Steiner to cross the border into Switzerland.
In 1933, Heinrich Himmler ordered Stein to become part of the SS Occult Bureau Ahnenerbe, but he escaped to Britain instead.
As he knew a great deal about Adolph Hitler's fascination with the Occult, he became an adviser to Winston Churchill and he was enlisted by British Intelligence to travel to Belgium. Walter Johannes Stein also advised Franklin Delano Roosevelt.
Stein was a personal friend of Roger Keyes, who Winston Churchill had asked to accompany Stein on a secret visit to speak to the Belgian King Leopold.
In 1936, Stein accompanied King Leopold on his State Visit to London, acting as an economist to discuss the early foundations of the European Common Market.
Trevor Ravenscroft claims in his book The Spear of Destiny that Stein returned from one of his missions with the plans for Operation Sea Lion.
Stein was convinced that the Nazis used the Occult to hide a deadlier game. He believed that the German Thule Society was a cover for a group of assassins to engineer political change, and to operate secretly as a recruiting platform for the new German Order, which was successfully infiltrating every institution in Germany to establish the Third Reich.
In effect this was a secret society indulging in dubious practices and taking drugs to influence minds and promote dreadful ideas which worked dreadfully well.
Winston Churchill was absolutely determined that the general public should not know of this.
Even at the Nuremberg Trials, a very high level decision was taken to explain these most terrible and atrocious crimes as the result of a mental aberration and the systemic perversion of instincts, rather than to reveal that such dire and dreadful deeds were deliberate service to evil powers.
Winston Churchill was very fearful that to have lifted the veil on the real motives for this monstrous reversal of morality would open up millions of people to the risk of terrible corruption.
Note: If Walter Johannes Stein was involved in covert operations for British Intelligence during World War II, it is unlikely that any of these details will be in the public domain, and it is important that further research is done on this in the future as records are released from the Public Records Office.
It is also worth remembering here that Adolph Hitler and the Thule Society sent over 80,000 Freemasons into the gas chambers alongside the Jews, the Gypsies and many other groups of people they designated as 'undesirables'. Why?
From The Death of Merlin by Walter Johannes Stein:
Foreword to the _The Death of Merlin _by Thomas H Meyer: In London Walter Stein became a professional economist and a **paramedical practitioner.
During World War II, Walter Stein made many contacts in government circles and with British, Dutch and Belgian Royal Families. After World War II, Stein wrote nothing, but he delivered up to three hundred lectures a year.
From The Death of Merlin by Walter Johannes Stein: Stein was entrusted to carry Rudolf Steiner's plans for Europe to Ferdinand 1. These plans were drawn up at the request of Count Ludwig Polzer Hoditz.
Rudolf Steiner outlined these basic rights:
Each individual has the right to choose the education of his children.
Each individual has the right to choose the language his child is educated in.
Each individual has to right to religious freedom.
Each individual has the right to choose his own Nationality.
State frontiers are to be for police and military matters only.
There should be separate economic and political institutions.
There should be separate agricultural and industrial institutions.
There should be a separate consumer parliament which would be above the political parliament.
There should be a Senate above this three fold state, as in the French Liberty, Equality, Fraternity.
Rudolf Steiner believed that this should become a World Economy, the 'Philosopher's Stone' of the Current Age, such that culture, politics and economy would be brought into harmony Worldwide.
Walter Johannes Stein was brought to England by Daniel Nicol Dunlop to put this plan into operation, hence his 'transformation' from historian to professional economist.
The 'task' of the British Empire was to discover a form of social organisation for the World. This task completes the Arthurian development of the spiritual consciousness, such that the voice of the Spirit of the Age could be heard.
Stein writes in _The Death of Merlin _that the Arthurian Tradition is a 'popular code' for an alchemical transmission of the mysteries of the Wisdom of the Ancients, who have always understood that the aim of such mysteries is to transform Society, the Philosopher's Stone (human beings), and to prepare mankind for the modern World.
Stein explains that the transmission of such knowledge is always coded, such that 'every Knight who radiates every colour' is eventually victorious.
Clothed in the romances of Chivalry and in the story of Arthur, such knowledge enables us to heal from a state of imbalance (disease) into a state of balance (health).
Alchemy is not just the 'birth of chemistry' it is also the transmission of ancient Wisdom. Stein explains that alchemists were also physicians, and he explains this with reference to the homeopathic remedy carbo vegetalis, which Basilius Valentinus understood proves the link between breathing and the kidneys.
Stein explains that alchemists knew their knowledge had progressed beyond common knowledge, and so they coded it, using a popular form that could be understood on one level, and another form that would reveal the mysteries to a true seeker.
Rudolf Steiner renewed this knowledge from a medical perspective (as Samuel Hahnemann had also done).
Rudolf Steiner was a true seeker, and in his intensive study of Johann Wolfgang von Goethe, he applied Johann Wolfgang von Goethe's Archetypal Law of Metamorphosis
The Adepts of this Current Age have redefined the Mysteries for our time, such that the process of initiation may continue.
This Wisdom heals the human body, mind and spirit.
Stein continues, this knowledge is eternal, only the form in which it is revealed changes. It will always be accessible to the true seekers as they discover what the Wise knew before them. Stein explains that the Hare is the symbol of alchemy, as that which occurs in the hidden most parts always reveals itself when we step upon the path.
Indeed, it is quite mystifying why modern scholarship so deliberately misses the point and intent of not only Basilius Valentinus, Johann Wolfgang von Goethe and Samuel Hahnemann, but also completely misunderstands the Grail and Arthurian mythology and the works of Chretien de Troyes and Wolfram von Eschenbach.
The gross materialism of the modern age is anathema to spirituality, blinding modern scholars, whose search for the historical facts behind these mystery traditions lead them to dismiss them as mere myth.
Thus are we robbed of our true heritage.
Personally, I doubt this is misunderstanding so much as deliberate obscuration of what is in essence, ancient pagan wisdom, which despite thousands of years of persecution, just will not die.
Materialism will never satisfy the human soul because empiricism just cannot answer all the riddles of life.
People will always reach out for their soul, which is 'forbidden' to them by 'acceptable' routes.
In The Ninth Century and the Hold Grail, Walter Johannes Stein explains that Chretien de Troyes died leaving his main work unfinished. Others took up the work to finish it (Gautier de Doulens, Manessier and Gerbert). Manessier and Gerbert both start from where Perceval 'joins the broken sword together', the 'spiritual sword will again be made whole out of the fragments of lingering tradition'.
Thus, we can add J R R Tolkein's Lord of the Rings to this mystery tradition.
The following is unconfirmed information:
Walter Johannes Stein was appointed to head the secret organisation called The Watch to oversee Nazi Occult activity:
Less than a week after Walter Stein's meeting with Roosevelt, one of the President's most trusted advisors was placed at his disposal.
Stein was charged with the creation of an organization whose purpose was to monitor and analyze Nazi Occult activity. Most importantly, the group was to devise counter-measures in the event that mundane firepower alone could not stop Hitler.
This group became known among its participants as The Watch.
The Watch was an eclectic collection of individuals whose only common thread was power and influence. Stein was the group's unofficial leader. Roosevelt's advisor acted as the president's proxy. Eleven other members brought the total to thirteen.
Most of the original thirteen were high-ranking Military Intelligence officers or scientists, the most notable exceptions being a Catholic Archbishop and a powerful and respected U.S. Senator.
FDR kept the existence of The Watch completely secret, even from the American government and military, to avoid the inevitable public backlash in the event that government-sanctioned occult research ever be uncovered.
Walter Johannes Stein had friends in all sorts of places. Consequently he sometimes had a direct effect on the course of historical events.
It was he, along with Wellesley Tudor Pole, who interested Winston Churchill and even King George VI, in Wellesley Tudor Pole's brilliant notion of what became known as the Big Ben Silent Minute during the second war.
Knowledge of and participation in this magical impulse affected millions of souls who sent prayer, (ie. supportive love), as Big Ben struck to announce the BBC Nine-o'clock News, to every person on both sides of the conflict who had been killed in the fighting that day.
The following is uncontested information:
Walter Johannes Stein became active in healing during this 1930s, and in 1935, he assisted Johannes Kiersch in her healing.
Rudolf Steiner was an ardent advocate of homeopathy and Walter Johannes Stein also gave homeopathic remedies.
Walter Johannes Stein also wrote The Death of Merlin: Arthurian Myth and Alchemy, The Principle of Reincarnation, The Ninth Century and the Holy Grail, The British Their Psychology and Destiny, Man and His Place in History, The Present Age: A … Journal Dealing with World Events, History, Geography … , Historical periods and the immortality of nations, Gold in History and in Modern Times (together with a Consideration of the … , King Arthur, Lohengrin, Merlin, Aristotle's Theory of Art, Labour, Buddha and the Mission of India.
Nora Stein von Baditz wrote Was Braught Das Kleine Kind, Aus Michaels wirken: Eine Legendensammlung with Ita Wegman, Im Dienste des Gral, Wat vraagt het kleine kind van ons?, Augen, die sehend wurden: Eine Legende aus D. Leben d. Heiligen Odilie, Tristan und Isolde: Hochgesang der Liebe, Pets, Sports and Games, Über die pädagogische Eurythmie für unterrichtende.
**Thomas H Meyer owns the copyright of Walter Johannes Stein's estate.
***now Clarissa Johanna Muller.
Of interest:
Winston Churchill was a client of Helen Duncan, and greatly interested in Occult and Spiritualist matters.
'… Churchill had as a personal physician and advisor one Walter Johannes Stein (1891-1957), an Austrian expatriate and Anthroposophist. It was from Stein's theories that Trevor Ravenscroft would develop the ideas express in The Spear of Destiny. Additionally, Stein believed in the special destiny of the British "race." He wrote a book in 1928 entitled World History in the Light of the Holy Grail: The Ninth Century; published in English as The Ninth Century and the Holy Grail), and promoted the idea that the true grail would be made manifest in the world as a global form of finance capital.  Stein derived this idea from his belief that the blood of Christ had entered the soil at Golgotha, transforming the whole Earth into the physical, Body of Christ. This "esoteric fact" was to be realized through the development of a "World-embracing economy." This economy, "directed from a universal point of view," would be predicated on the dissolution of national frontiers. It would directed by a nebulous body called "Order of Christ"-presumably a dedicated band of friendly hardworking government bureaucrats (cf. the IRS, UN, etc.) Stein was in fact brought to England in 1933 by British business magnate Daniel Nicol Dunlop to aid in the operations of the World Power Conference (later known as the World Energy Conference). His work included acting as an advisor to Winston Churchill. Dr. Stein was also a homeopathic practitioner, and Churchill became his patient. Stein's ideas were probably utilized by Churchill to some extent, and in any case they certainly fed the idea of a special place for the British in opposition to the German National Socialists, who were dedicated to the abolition of usury…' Stephen E. Flowers and Michael Moynihan, The Secret King: The Myth and Reality of Nazi Occultism, (Port Townsend, WA: Feral House, 2007).
---