Edward Wickstead Lane 1823 - 1889
August 03, 2008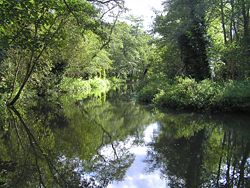 **Edward Wickstead Lane (1823
See also Kate Summerscale, Mrs. Robinson's Disgrace, (Bloomsbury Publishing 2012). '… On a mild winter's evening in 1850, Isabella Robinson set out for a party. Her carriage bumped across the wide cobbled streets of Edinburgh's Georgian New Town and drew up at 8 Royal Circus, a grand sandstone terrace lit by gas lamps. __The guests were gathered in the high, airy drawing rooms on the first floor, the ladies in glinting silk and satin pulled tight over boned corsets; the gentlemen in tailcoats, waistcoats and neckties. When Mrs Robinson joined the throng she was at once enchanted by a Mr Edward Lane, a handsome medical student ten years her junior. He was 'fascinating', she told her diary, before chastising herself for being so susceptible to a man's charms. But a wish had taken hold of her, which she was to find hard to shake…' - See more at: http://www.bloomsbury.com/uk/mrs-robinsons-disgrace-9781408812419/#sthash.oawo6106.dpuf
Charles Darwin wrote several letters detailing his involvement (http://www.darwinproject.ac.uk/namedef-2802) with Edward Wickstead Lane and the Drysdale family. Charles Darwin was particularly fond of Edward Wickstead Lane's mother in law, Elizabeth Drysdale, who helped to run Moor Park.
In his letter to William Darwin Fox 30.4.1857, Charles Darwin writes:
I have now been here for exactly one week, & intend to stay one week more.— I had got very much below par at home, & it is really quite astonishing & utterly unaccountable the good this one week has done me.— I like Dr. Lane & his wife & her mother, who are the proprietors of this establishment very much.
Charles Darwin was a friend of homeopath John James Drysdale and his mother Elizabeth Drysdale. Elizabeth Drysdale was the wife of William Drysdale (1781–1847) and the mother in law of the hydropathic specialist Edward Wickstead Lane whose establishment at Moor Park Charles Darwin visited.
The only extant recollection of Charles Darwin by a physician is that by a Edward Wickstead Lane, who ran a hydropathic establishment at Moor Park in Farnham, Surrey. His conclusion was that Charles Darwin suffered greatly from "an aggravated form of dyspepsia, brought on … by the extreme sea-sickness he underwent in HMS Beagle … When the worst attacks were on he seemed almost crushed with agony, the nervous system being severely shaken, and the temporary depression resulting distressingly great." (Edward Wickstead Lane attributed most disorders to imperfect digestion).
Charles Darwin assisted Edward Wickstead Lane in establishing a library at Edinburgh Royal Infirmary by sending him copies of Household Worlds, a weekly journal edited by Charles Dickens, and other books.
Charles Darwin wrote to Edward Wickstead Lane on 12.10.1852 saying:
I cannot help remarking that I doubt the expediency of your choice of books in one particular. I question the propriety of putting the Pilgrim's Progress in the hands of mad people unless upon the homeopathic principle of alleviating a disease with a medicine that would very often cause it.
Edward Wickstead Lane was 34 years old when he took over the hydropathic establishment at Moor Park in 1854. Edward Wickstead Lane believed that a change of scenery was essential to the therapeutic process, and he subsequently transfered his business to Sudbrooke Park, where Charles Darwin also went for treatment and he wrote several letters from there, but Edward Wickstead Lane left the business for a while after selling Sudbrook Park.
Alexander Bain was a member of the Malthusian League and a frequent visitor to Moor Park, the hydropathic establishment run by Edward Wickstead Lane where he would have become acquainted with the homeopathic Drysdale family who were also enthusiastic Malthusians.
Edward Wickstead Lane was involved in a court case, with Edward H Thomas.
Edward Wickstead Lane obtained his MD at Edinburgh University, and held a clinical clerkship at Edinburgh Royal Infirmary in 1853.
Edward Wickstead Lane Proprietor of a hydropathic establishment at Moor Park, near Farnham, Surrey, 1859 (or before)?, and at Sudbrook Park, near Ham, Surrey, 1860–79. Practised in Harley Street, London, 1879–89. Member of the Faculty of Advocates, the Botanical Society, and the Speculative Society, Edinburgh. Author of works on hydropathy.
Edward Wickstead Lane wrote Hydropathy, Old Medicine and New, Thesis, notes on medical subjects, comprising Remarks on the constitution ….
---