The Drysdale Family and Homeopathy
July 29, 2008
The Drysdale family name is a sept of the Black and Red Douglas Clan, originating in Scotland in the mists of antiquity. There are branches of this family all over the World.
The 19th Century in England finds several members of this family practicing as homeopaths and as orthodox physicians amidst the social intelligentsia of their day.  The Drysdale family were prominent and well connected.
The Drysdale family were also pioneering in their design of the Liverpool Homeopathic Hospital and for their designs of experimental houses, and also for their innovative planning and management strategies, which had a large sphere of influence across Britain. (See J J Drysdale, John Williams B Hayward, Health and Comfort in House Building, Or, Ventilation with Warm Air by Self-Acting Suction Power: With Review of the Mode of Calculating the Draught in Hot-Air Flues; And with Some Actual Experiments, (reprint by Nabu Press, 27 Sep 2011).
John William Hayward and John James Drysdale explained that healthy houses were to be likened to healthy bodies and healthy living, indeed, they were 'overlapping systems', the houses were built and their designs were presented to the Architectural Society in Liverpool, claiming that living in such houses dramatically improved the health of the occupants.
John William Hayward and John James Drysdale explained that as doctors, they saw the inside of many homes, and they criticised architects for placing their emphasis on aesthetics and not on health. John William Hayward and John James Drysdale were active in the Domestic Sanitation Movement, and John William Hayward also went on to contribute to the design of the Liverpool Hahnemann Homeopathic Hospital, the first hospital in the country to contain early hydraulic lifts and an innovative heating and ventilation system.
With very grateful thanks to Peter de Figueiredo Historic Buildings Advisor at http://www.defigueiredo.co.uk/ for supplying the following information: See Peter de Figuiredo, The Octagon Building 117 Grove Street, Liverpool Heritage Statement, May

See also Robert Ainsworth, Graham Jones, In the Footsteps of Peter Ellis: Architect of Oriel Chambers and 16 Cook Street, Liverpool, (Liverpool History Society, 2013). Pages 189, 190, 192, 200, 201, 202. See also http://en.wikipedia.org/wiki/Peter_Ellis_(architect) Peter Ellis (1805-1884) worked with the Drysdales in the design of the Hardman Street Homeopathic Dispensary, opened in 1860 - '… Peter Ellis was a keen supporter of homeopathic medicine and his death certificate was signed by John James Drysdale, the dispensary's leading physician…' 
The archives of the Hahnemann Homeopathic Hospital on Hope Street and for the Homeopathic Dispensary on Hardman Street are specified within Ainsworth and Jones, who give J J Drysdales address as 44 Rodney Street where the inaugural meeting was held on 6.5.1857, and detail the 1st few meetings to set these two institutions running at Dr. Roche's House at 79 Canning Street (3rd meeting) and Dr. Stoke's house at 13 Bedford Street North (6th meeting).
Ainsworth and Jones also detail (at the 15th meeting) the decision to charge a subscription of 1 guinea (10/6d for country members) to fund a medical library and museum collection of specimens at Hardman Street. This meeting also elected to fine non attenders to meetings, and Dr. Hayward was indeed fined 2/6d for non attendance on 4.12.1861! The meeting of 5.2.1862 set the fees at 1d for each prescription,and 1 shilling, or half a crown for visits, thus we can see that the non attenders fees paid for one patient to be seen free of charge for one month!
Large donations were also gratefully received, as the one from Henry Tate (of Tate and Lyle sugar fame) of £25 (£1079 in 2005 money), who would later fund the Hahnemann Homeopathic Hospital in Hope Street. Opposite the door of the Hardmann Street dispensary (entrance in Baltimore Street), Peter Ellis erected a '… heroic sized statue... standing upon a massive pedestal of polished Aberdeen Granite…' of Samuel Hahnemann, and he donated £20 at the outset of the project.
In the report for 1884, it was recorded that the Hardmann Homeopathic Dispensary had seen 27,646 indoor attendances and 12,628 outdoor attendances and even more patients were seen at the Roscommon Street Dispensary in Everton. In 1884, the Homeopathic annual general meetings were of such importance they were held in the Town Hall with the Lord Mayor in the Chair. The Lord Mayor also donated £10 at this meeting and gave a speech in support of the Dispensary, received by frequent outbursts of 'hear, hear!'
This was all in the teeth of opposition from local allopaths (reported in the Liverpool Mercury, 26 November 1860) which led to frequent heated exchanges between the proponents of the old medicine and John William Hayward. The Hardman Street Homeopathic Dispensary was demolished and replaced by the Hahnemann Homeopathic Hospital in 1887.
_The Octagon Building 117 Grove Street, _was the home of John Williams Hayward (John James Drysdale's partner and professional Colleague) in 1867 and designed by Peter Ellis. Peter De Figueiredo's excellent Heritage Statement of this remarkable building details the astonishing modernity and innovation of a domestic building which contained a clever air management and heating system and ventilated air spaces and pierced cornices. These intelligent ideas were later to be put to good use when the Hahnemann Homeopathic Hospital in Hope Street was built in 1887.
Alfred E Drysdale 1847 - 1881 died in Cannes at the early age of 34. Alfred E Drsydale lived and practiced as a homeopath in Cannes. Alfred Drysdale proved Pyrogen in 1875 and he was the son of the Lord Provost of Edinburgh.
**Bertha Drysdale (1861-1943) **see https://www.badseysociety.uk/people/drysdale/bertha-john-mortimer-roger-gillespie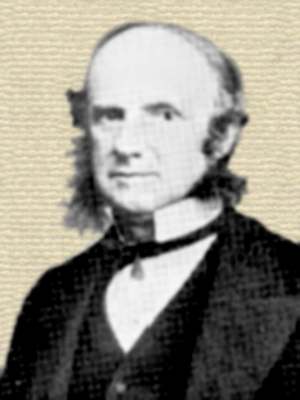 Charles Robert Drysdale 1829 - 1907 was the younger brother of John James Drysdale and he was a physician with homeopathic sympathies who worked at the Farrington Dispensary and who was the Senior Physician at the Metropolitan Free Hospital in London and a Founder and President of the Malthusian League, the first organization in England dedicated to advocating the practice of birth control. Charles Robert Drysdale was the editor of The Malthusian and a prodigious author, alongside his wife Alice Vickery (1849-1929).
The first organization in England dedicated to advocating the practice of birth control was the Malthusian League. The Malthusian documents the questions of population, wage issues, poverty, prostitution. It also provides information on birth control, marriage, the family, poverty, prostitution, racial theories, and the whole area of women and social change.
Charles Robert Drysdale was a friend of Charles Darwin.
Charles Robert Drysdale was a witness at Annie Wood Besant's trial, and the Malthusian League originated in July 1877 when Annie Wood Besant suggested the idea to members of the London Dialectical Society and the defense committee organized to defend her and Charles Bradlaugh in the trial for publishing Charles Knowlton's Fruits of Philosophy.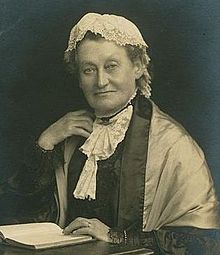 Alice Vickery (1844-1929)
From http://en.wikipedia.org/wiki/Alice_VickeryAlice Vickery '… *was a British physician,campaigner for women's rights, and the first British woman to qualify as a chemist and druggist. She and her life partner, Charles Robert Drysdale, also a physician, actively supported a number of causes, including free love, birth control, and destigmatisation of illegitimacy. *
_Vickery was born in Devon in 1844 to a piano maker and organ builder. By 1861, she had moved to South London. Vickery began her medical career at the Ladies Medical College in 1869. There she met the lecturer Charles Robert Drysdale and started a relationship with him. They never married, as they both agreed with his brother George (also a neo-Malthusian physician) that marriage was "legal prostitution". The society, however, generally presumed that the pair were married; had their contemporaries known that they were in a free union, their careers likely would have suffered. Vickery sometimes added Drysdale's name to her own, referring to herself both as "Dr. Vickery Drysdale" and as "Dr. Drysdale Vickery". _
*In 1873, Vickery obtained a midwife's degree from the Obstetrical Society. On 18 June the same year, she passed the Royal Pharmaceutical Society's exam and became the first qualified female chemist and druggist. Afterward, Vickery went to study medicine at the University of Paris, as women were not allowed to attend any British medical school. There she gave birth to her first child, Charles Vickery Drysdale. The Medical Practitioners Act 1876 allowed women to obtain medical degrees, and Vickery returned to England in 1877. In 1880, she became one of five women who qualified as physicians in the kingdom, obtaining her degree from the London School of Medicine for Women, and started practising medicine. In August 1881 her second son, George Vickery Drysdale was born. *
_Vickery became a member of the Malthusian League and an outspoken supporter of birth control after the trial of Annie Wood Besant and Charles Bradlaugh, who were arrested for publishing a book about contraception in 1877. When she was called to testify at the trial, she spoke about the dangers of too frequent childbirths and of using over-lactation as a contraception method. She had to temporarily withdraw from the League, however, because the London Medical School for Women did not approve of her activities. She resumed membership in 1880, when she obtained her degree, and spent the following decade lecturing about birth control as a key element to the emancipation of women. At the same time, she actively opposed the Contagious Diseases Acts. _
Both Vickery and Drysdale joined the Legitimation League, set up in 1893, and campaigned for equal rights for children born out of wedlock. Vickery felt that the organisation "did not go far enough" until it started advocating free love. She was successively a member of the National Society for Women's Suffrage, the Women's Social and Political Union, and the Women's Freedom League. After Drysdale's death in 1907, Vickery continued practising as a physician and succeeded him as president of the Malthusian League, while their elder son Charles and daughter-in-law Bessie became the new editors of the journal Malthusian. Soon afterward, she became one of the first members of the Eugenics Education Society. Vickery moved to Brighton in 1923 to be near her elder son. She regularly addressed meetings of the local branch of the Women's Freedom League. She died of pneumonia on 12 January 1929, a few days after delivering an address that became her final public presentation…'
** Charles Vickery Drysdale** 1874-1961 was the son of Charles Robert Drysdale and his wife Alice. He also wrote many books, on Thomas Malthus and many other subjects.
Charles Vickery Drysdale was educated at Finsbury Technical College and Central Technical College, South Kensington. He became the Associate Head of the Electrical Engineering and Applied Physics Department at the Northampton Institute 1896-1910.
After a brief period as a partner in the firm of H. Tinsley and Co from 1916 to 1919, he joined the Admiralty Experimental Station at Harwich Parkeston Quay in 1918. From there he went on to become Scientific Director at the Admiralty Experimental Station, Shandon, 1919-1921, Superintendent at the Admiralty Research Laboratory, Teddington, 1921-1929 and Director of Scientific Research at The Admiralty 1929-1934. From 1934 onwards he was a member of the Safety in Mines Research Board.
This collection at the London School of Economics focuses on Drysdale's interests in population and birth control. He was Honorary Secretary of the Malthusian League and Editor of  The Malthusian, 1907-1916, and president of the Neo-Malthusian Conferences in London 1921 and New York 1925. He was the author of a number of works on population control and eugenics, and was also the first witness to be called before the National Birth-Rate Commission in 1913. He married Bessie Ingman Edwards in 1898.
Charles Vickery Drysdale took over as Malthusian League Secretary on his father's death, and edited the Journal until 1921. He expaned the Malthusian League's activities to include publishing and promoting contraception, and he opened birth control clinics. Together with his wife Bessie Ingham Drysdale 1871-1950, (she was a teacher and suffragist), they assisted Margaret Higgins Sanger in her important work (Margaret Sanger, The Selected Papers of Margaret Sanger: The Woman Rebel, 1900-1928, (University of Illinois Press, 2003). Page 103).
George Robert Drysdale 1825-1904 elder brother of Charles Robert Drysdale and John James Drysdale who also became a doctor, and who was also the Founder of the Malthusian League. (Rosemary Ashton, 142 Strand: A Radical Address in Victorian London, (Random House, 18 Mar 2008). Page 8). See also Robert Darby, Another other Victorian: George Drysdale, forgotten prophet of the sexual revolution [online]. Overland, No. 206, Autumn 2012: 72-77. Also on https://www.academia.edu/12035575/Another_other_Victorian_George_Drysdale_a_forgotten_sex_pioneer
In 1854, George Drysdale wrote The Elements of Social Science (_originally called _Physical, Sexual and Natural Religion and published by Edward Truelove of 240 Strand (Elizabeth K. Helsinger, THE WOMAN QUESTION Social Issues, 1837-1883, (Manchester University Press, 1983). Page 218)), which was a publishing sensation in its day, and went through 35 editions between 1855 and 1905 and sold 80,000 copies. In America, Robert Dale Owen had promoted contraception in the 1820's and Charles Knowlton had written about these ideas in his book The Fruits of Philosophy in 1832. George Drysdale published his ideas in Charles Bradlaugh's National Reformer. Charles Bradlaugh had already published the British edition of Charles Knowlton's The Fruits of Philosophy  (Robert Jütte, Contraception: A History, (Polity, 12 May 2008). Page 108).
In the The Elements of Social Science, George Drysdale describes himself as 'a student of medicine', and the book is dedicated to 'the poor and suffering'. The book was controversial in its day, discussing in a frank and unsensational manner the various methods of contraception known to British and European doctors, such that the poor could be taught how to limit their families.
John Chapman encouraged discussion of this book in the _Westminster Review_.
The book hovered just the other side of complete respectability. The British Library's copies of the editions in 1872, 1875, 1886 are 'destroyed'. The British Library copy of 1867 is listed as 'missing' * (though thankfully, this is now available as an ebook! George Robert Drysdale, [The Elements of Social Science; Or, Physical, Sexual, and Natural Religion*](http://books.google.co.uk/books?id=zk8zAQAAMAAJ&printsec=frontcover&dq=The+Elements+of+Social+Science+drysdale&hl=en&sa=X&ei=KSzUUO-aAYjK0QWV7oG4Dg&ved=0CDwQ6AEwAA), (Truelove, 256 Holborn, 1867)).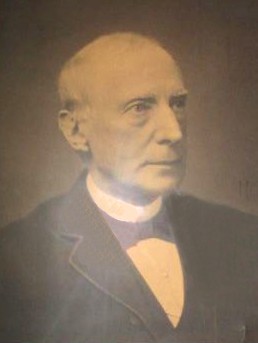 John James Drysdale MD Edin. 1816 - 1890 elder brother of Charles Robert Drysdale and the editor of the British Journal of Homeopathy, Member of the Management Committee at the North of England Southport Children's Sanatorium,
John James Drysdale was a student of James Young Simpson in Edinburgh, alongside Thomas Skinner, and he also knew William Henderson.
The Drysdales were friends of Catharine Crowe and familiar with the social circle of the day which included Charles Dickens and Charles Darwin. John Chapman who edited the _Westminster Review_ was a homeopathic colleague.
In 1841, a Dr. (John?) Chapman and John James Drysdale opened the Liverpool Homeopathic Dispensary at 14 Benson Street.
From Some Abiding Themes Hewn from British Homeopathic History by Peter Morrell. '… In contrast to devotees of high potency, for doctors like '… John James Drysdale… low dilutions did best and he found no advantage above the 3rd decimal…' *(Frank Bodman, *Richard Hughes Memorial Lecture, British Homeopathic Journal 59, (1970). Page184). Thus the 3x became the officially approved and standard tool of UK homeopathic practice from 1830 to 1900. The early UK homeopaths therefore comprised '… a remarkably able cohort of 3x men –  Stephen Yeldham, John Galley Blackley, John Moorhead Byres Moir, Washington Epps, C T Knox Shaw, etc…' _to which we can also add the names of '… John Epps, Paul Francois Curie, David Wilson as well as Alfred Crosby Pope, Richard Hughes, David Dyce Brown,… William Bayes, Thomas Robinson Leadam and Robert Ellis Dudgeon…'' (A Taylor Smith, _letter re Dr Borland's Obituary, British Homeopathic Journal 50.2, (July 1961). Page 119 and page 123).
John James Drysdale was a friend of Charles Darwin, who was also close to John Drysdale's mother *Lady Elizabeth Drysdale. Charles Darwin describes Elizabeth Drysdale and her son in law Edward Wickstead Lane as "… some of the nicest people I have ever met…(http://darwin-online.org.uk/content/frameset?viewtype=text&itemID=F1452.2&keywords=drysdale&pageseq=118 Letter dated 25.6.1857 from Moor Park from Charles Darwin to J D Hooker)…'
*Elizabeth Drysdale was the wife of William Drysdale (1781–1847) and the mother in law of the hydropathic specialist Edward Wickstead Lane whose establishment at Moor Park Charles Darwin visited.
John James Drysdale was a constant visitor at Moor Park who 'made his brother in law's home his own' and came often with his younger brother Charles Robert Drysdale.
Charles Darwin knew Drysdale well enough to know his views on various scientific and social subjects well enough to be able to recommend him to Herbert Spencer as a potential subscriber to the 'System of Synthetic Philosophy'. (Though Darwin did know John James Drysdale at Moor Park, he would also have met his brother Charles Robert Drysdale and his elder brother, ***George Robert Drysdale, (also a medical student) (the authors of The Elements of Social Science; or, Physical, Sexual, and Natural Religion) and several other family members so it is not completely clear which Drysdale he actually mentioned to Herbert Spencer).
Elizabeth Drysdale was the daughter of John Pew of Hilltown, Kirkudbrightshire. Married William Copland of Colliston, Dumfries; widowed, 1808. Married Sir William Drysdale 1781–1847, for many years treasurer of the city of Edinburgh.
*Elizabeth Drysdale apparently had several stepchildren, as William had five children by two previous wives before their marriage.
John James Drysdale was then in his late fifties, had qualified at Edinburgh and spent several years in the great continental medical schools before settling in Liverpool, where his successes (using homeopathy) in the cholera epidemic of 1849 had so 'roused the envy of his allopathic colleagues' that he was forthwith 'expelled from the Liverpool Medical Institute'.
John James Drysdale studied under Friedrich Wilhelm Karl Fleischman in Vienna with John Rutherford Russell.
John James Drysdale was a member of the Liverpool Homeopathic Society.
The Liverpool Homeopathic Dispensary had been a Free Medical Charity from at least 1842 and consisted of the following dispensaries. The South End Homeopathic Dispensary was established in 1841 at 41 Frederick Street by Dr Drysdale, later moving to a house in Benson Street, then to 2 Harford Street. Later, the Dispensary moved to a building in Hardman Street, erected by public subscription in 1860, and transferred to Hope Street when the Hahnemann Hospital was built in 1887… Liverpool branch of the British Homeopathic Society…
The first meeting was held in May 1857. The original name proposed for the society was 'The Homeopathic Medico-Chirurigal Society of Liverpool'. There were to be quarterly meetings with members voted by ballot. At the meeting of 5th of December 1860, it was proposed to elect an annual president - the first, elected 6th February 1861 was Dr Drysdale, with John Murray Moore as vice president.
It was decided to hold monthly meetings at the dispensary in Hardman Street. In April 1858, it was renamed 'The Society for the Proving of Medicines'. In April 1859 the committee of the Liverpool Homeopathic Dispensary requested that the Honorary Medical Officers of the Society would attend the poor there. An agreement was formed to attend one morning per week. Office Bearers of the Society also formed a Medical Board for the Dispensary to direct treatment there.
John James Drysdale trained James Compton Burnett and John Henry Clarke. John James Drysdale, John Rutherford Russell were fellow students with Robert Ellis Dudgeon in Vienna. The three also edited the British Journal of Homeopathy from 1846-84 after which it ceased.
Richard Hughes wrote, in A Manual of Pharmacodynamics:
"Dr. Drysdale also has laid much stress on what he calls "specificity of seat," connecting it with the special irritability displayed by the various parts for their natural stimuli and for causes of disease, and extending it to the minutest localities or nerve-branches which have anything independent and special about them."
John James Drysdale was the first homeopath to propose the remedy Kali bichromicum in 1846 and Pyrogen in 1880. He was also working with Tuberculinum ten years before Robert Koch.
John James Drysdale in his Germ Theories of Infectious Disease in 1878, identified at least ten types of 'infectious miasms': 'chemical ferments', 'organised ferments', morphologically specific parasites, physiologically specific parasites, saprophytes, animal graft-germs, vegetable graft-germs and chemical septic products (liquid or gaseous).
John James Drysdale attended (Anon, The Homeopathic World, Volume 43, (1908). Page 236) the 2nd International Homeopathic Congress held in London (Anon, The Medical Counselor, Volume 7, (The Michigan State Homeopathic Society, 1883). Page 347) in on 11th-18th July 1881 (Anon, The Homeopathic World, (August 1,1881)) at Aberdeen House, Argyll Street, Regent Street.
Of interest:
Alfred E Drysdale wrote the History of Homoeopathy: Its Origin, Its Conflicts… with Wilhelm Ameke and Robert Ellis Dudgeon, and he translated A History of Homeopathy by Wilhelm Ameke.
Charles Robert Drysdale wrote The Nature and treatment of syphilis and the other so-called 'contagious …, On the Treatment of Syphilis and Other Diseases Without Mercury, Medical Opinions on the Population Question, Clerical Opinions on the Population Question, The Principle of Population, The Population Question According to T. R. Malthus and J. S. Mill: Giving … , Overpopulation Considered as a Prominent Cause of Misery and Early Death, Prostitution Medically Considered: With Some of Its Social Aspects, Report of the Committee for the Prevention of Venereal Diseases, The Elements of Social Science; Or Physical, Sexual, and Natural Religion with George Robert Drysdale, The Life and Writings of Thomas R. Malthus, Medicine as a profession for women, Tobacco and the diseases it produces, The Length of Life of Total Abstainers and Moderate Drinkers Compared, Alcohol and public health, The Cause of Poverty: A Paper Read at the National Liberal Club, Debate on Infanticide, in the Harveian Medical Society of London … , On Cholera; Its Nature and Treatment, On Animal Vaccination and the Origin of Vaccine, *For and Against Animal Vaccination, _Health And Comfort In House Building, Or, Ventilation With Warm Air By Self-acting Suction Power: With Review Of The Mode Of Calculating The Draught In Hot-air Flues; And With Some Actual Experiments,_ *
George Robert Drysdale wrote The Elements of Social Science.
John James Drysdale wrote the Materia medica: Physiological and Applied, Heating and Comfort in House Building, The Chief Task of Homeopathy is the Perfecting of the Materia Medica, An Introduction to the Study of Homoeopathy… with John Rutherford Russell, Elements of General Pathology by John G Fletcher (edited with John Rutherford Russell), Address on Modern Medicine and Homeopathy at the Congress of Homeopathic Medical Practitioners in 1870, and he edited The British and Foreign Homœopathic Medical Directory and Record.
Also of interest:
Why the Ripper stopped killing after November 9th, 1888, has always been one of the central mysteries of the Ripper question. With James Maybrick there is a good explanation. On November 19th, Maybrick changed doctors, consulting Dr. J. Drysdale, who treated him with homeopathic remedies. Drysdale treated James Maybrick five more times before his death, apparently with a gradual improvement. (Drysdale gave testimony under oath at Mrs. Maybrick's trial). It is clear from the diary that James Maybrick slowly but surely lost interest in further killings, feeling considerable remorse just before his death.
---