The Taylor Surname and Homeopathy
May 14, 2008

The Taylor surname gave us fifteen jobbing homeopaths; a famous poet and a warning against the dangers of hashish; two brothers - an Orthopaedic Surgeon who studied with a homeopath, and a homeopath who went on to train as an orthodox doctor - both brothers were advocates of the Swedish Movement and the Water Cure; and the editor of the of the Medical Herald and The Medical World.

Allan Arden Taylor 1879 -** **
of Delta, Ohio, born Metamora, Ohio, August 25, 1879 ; literary education at Metamora high school, 1898 ; graduated M. D. from Cleveland Homœopathic Medical College, 1902.

Annie (Anna) B Taylor read a paper, The Early Care of the Infant, before the Massachusetts Homeopathic Medical Society, mentioned in The New England Medical Gazette in 1894.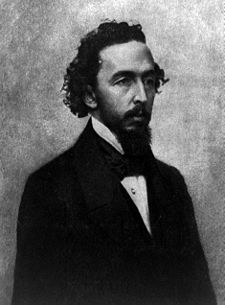 Bayard Taylor 1825 – 1878 was an American poet, literary critic, translator, and travel author.
Bayard Taylor was surrounded by homeopaths and homeopathic supporters. Through his connection with Horace Greeley, he would become part of the social mix:
In 1846, accordingly, appeared his Views Afoot, or Europe seen with Knapsack and Staff (2 vols, New York). This pleasant book had considerable popularity, and its author now found himself a recognized man of letters; moreover, Horace Greeley, then editor of The New York Tribune, placed Taylor on The New York Tribune staff (1848) thus securing him a certain if a moderate income.
Through his association with Horace Greeley, Bayard knew James T Fields, one of America's most famous publisher of American writers, and a partner in Ticknor and Fields, had a bookstore known as Parnassus Corner on Old Corner.
His literary salon was packed with the influential people of the time, including Louisa May Alcott, John Greenleaf Whittier, Thomas Bailey Aldrich, James Russell Lowell, Henry David Thoreau, Nathaniel Hawthorne, Julia Ward Howe, Ralph Waldo Emerson, Margaret Fuller, William Makepeace Thackeray, Charles Dickens, Matthew Arnold, Robert Browning, Henry Wadsworth Longfellow, Alfred Lord Tennyson, Bret Harte, Bayard Taylor, Harriet Beecher Stowe, Edwin Booth, and Nathaniel Parker Willis who described Parnassus Corner as 'the hub in which every spoke of the radiating wheel of Boston intellect had a socket.. '.
Bayard was instrumental in introducing Americans to hashish:
In fact, it was not until they read the exploits of their own Marco Polo, Bayard Taylor, that Americans learned of the existence of drugs such as hashish. But even then, they failed to make the connection between this exotic drug and the hemp weeds that grew in the vacant lots of their neighborhoods.
Yet, because of Taylor's popularity, many of his impressionable thrill-seeking readers were prompted to try some of this strange electuary for themselves to see if they too could experience the bizarre sensations described by one of the country's favorite writers. So fashionable did the hashish habit become that even foreigners began to remark on the growing popularity of the drug in America…
In 1851, heartbroken over the death of his wife of three months and exhausted from overwork, Taylor left the United States to travel in the Middle and Far East. It was during this time that he first became acquainted with hashish, an experience he described for his readers in two of his books, A Journey to Central Africa (1854) and The Land of the Saracens; or, Pictures of Palestine, Asia Minor, Sicily, and Spain (1855)…
"Fearful as my rash experiment proved to me, I did not regret having made it," he confesses to his readers. "It revealed to me depths of rapture and of suffering which my natural faculties never could have sounded. It has taught me the majesty of human reason and of human will, even in the weakest, and the awful peril of tampering with that which assails their integrity."
As these magazine and newspaper articles and books on the drug circulated around the country, more and more Americans began experimenting with commercial cannabis preparations which were easily obtained from local pharmacies.
The extent of these personal experiences is more than evident from the many reports of "cannabis poisonings" that began to fill the nation's medical journals and the "provings" that filled the homeopathic medical journals such as American Prover's Union, American Journal of Homeopathy and the American Homeopathic Review.
In fact, the sheer bulk of these reports was enough to persuade many doctors that cannabis was a dangerous drug.
Bayard Taylor also wrote a book on Per Henrik Ling's gymnatics, On the Movement Cure.

Charles E Taylor a well-known bookseller and a very successful magnetic and homeopathic healer of St. Thomas, West Indies in 1881.
In December last, our brother, Mr. Charles E. Taylor, was sentenced at the Town Court of St. Thomas, "for having practised animal magnetism and dispensed homeopathic medicine."
True, he had practiced the former for years gratis; he had relieved and cured hundreds of poor patients, to whom, were they to die at the door of the drugstore of the said apothecary, the complainant would not have given his allopathic drugs and pills without being paid for them, while the defendant dispensed to rich and poor his homeopathic medicine free from any charge.
His treatment, moreover, as was legally shown, had never proved detrimental to those treated by him…
"Only allopaths, belonging to some recognized university are allowed to practice in these Islands" (of West Indies), writes to us Mr. Taylor. "Formerly not even an allopath was allowed here, unless he had passed an examination before he Board of Copenhagen. The Homeopathic Eclectic or magnetic physicians—not even when diplomaed—if I may use the term—are permitted to practice here; nor does the apothecary (the complainant) keep homeopathic medicines...."

Charles Fayette Taylor 1826 (1827)
1899 brother of George Herbert Taylor
Charles Fayette Taylor was an Orthopaedic Surgeon. He was born in Vermont and did not begin the study of medicine until he was 28 years old, and he graduated from the University of Vermont in 1856 and he then went to London to study. He studied under homeopath Mathias Roth in London who was an adherent of the Swedish Movement System of Per Henrik Ling, and when he returned to America he was the first person to introduce this system in America and he was the first physician to describe(the first person to describe Pott's Disease was Percivall Pott) Pott's Disease, for which he devised the Taylor Brace.
Charles Fayette Taylor was the founder and Surgeon at The New York Orthopaedic Dispensary and Hospital, and a Charter Member of the American Orthopaedic Association.
*George (Charles) Fayette Taylor founded the Dispensary with help from Theodore Roosevelt's grateful father. Anna Roosevelt, the future president's sister, was a victim of Potts Disease. *(The University Hospital of Columbia and Cornel appear to have confused the two brothers!)
Charles Fayette Taylor, surgeon, born in Williston, Vermont, 25 April, 1827, was graduated at the medical department of the University of Vermont in 1856, and settled in New York city, devoting himself to the specialty of orthopedy. He founded the The New York Orthopaedic Dispensary and Hospital in 1866, and was surgeon there till 1876. In 1867 he was appointed Consulting Orthopedic Surgeon to St. Luke's Hospital.
Dr. Taylor is the inventor of an antero-posterior spinal apparatus, and other contrivances for the correction of spinal deviations consequent upon Pott's disease and angular and lateral curvature of the spine; a long counter-ex-tension hip-splint for disease of the hip-joint; a jointed supporting splint for the recovering stage of hip-disease and for other purposes; and various apparatus for the correction of club-foot and other deformities of the feet and legs, and others for promoting the development of certain muscles or groups of muscles by means of local exercise; also of an osteoclast and a genuclast, he received medals for his inventions at the international exhibitions of 1873 and 1876 at Vienna and Philadelphia, and was elected a corresponding member of the Royal Society of Physicians at Vienna.
Besides monographs on the Swedish treatment in the New York medical journals, he published a volume on the "Theory and Practice of the Movement-Cure" (Philadelphia, 1861).
He is the author of many medical papers, the chief of which are those on "Synovitis of the Knee-Joint," "Emotional Prodigality," and "Bodily Conditions as related to Mental States," and of volumes on "Spinal Irritation, or Causes of Backache in American Women" (New York, 1864); "Mechanical Treatment of Angular Curvature of the Spine" (New York, 1864 ; German translation, Berlin, 1873) ; "Infantile Paralysis and its Attendant Deformities" (Philadelphia, 1867) ; "Mechanical Treatment of Disease of the Hip-Joint" (New York, 1873 ; German ed., Berlin, 1873) ; and "Sensation and Pain" (New York, 1881).
Mark Twain's wife Livy attended the centre where George** Herbert Taylor (an orthodox doctor who had converted to homeopathy (actually a homeopathy who went on to train as an orthodox doctor) practiced and she improved greatly under his care. Livy also consulted Charles Fayette Taylor's elder brother George Herbert Taylor who favoured the new movement cure (Swedish Cure) and the hydropathic water cure.
**(There is some confusion here as both George and Charles were reported to be 'converts to homeopathy')
Of interest:
Charles Fayette Taylor's son, Henry Ling Taylor (1857-1923), was a well-known orthopedic surgeon. Charles F. Taylor's grandson, Charles Fayette Taylor (1894-1996), took an early interest in internal combustion engines and aviation, worked for the Wright brothers, and, after a long career in engineering, may be best remembered for developing the engine for the Spirit of St. Louis, the first airplane to fly nonstop across the Atlantic Ocean.

C W Taylor Editor of the Medical Herald and The Medical World 1881 with Charles Holmes Goodman.

Dennis E G Taylor 166 Water St mentioned in The Directory of Homeopathic Physiciansin 1925.

E A Taylor mentioned in Medical Advance in 1907.

Gardner P Taylor 635 Locust St., Columbia, Pa mentioned in The Directory of Homeopathic Physiciansin 1925.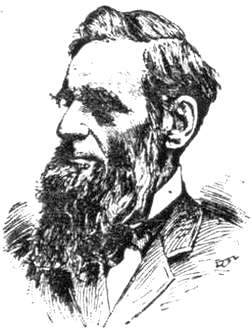 **George Herbert Taylor **1821 - 1896 brother of Charles Fayette Taylor was an 1852 graduate of the New York Medical College and he then went to Sweden to study mechano therapy.
He converted to homeopathy when Federal Vanderburgh cured his wife of consumption:
The doctrine of homœopathy first gained a foothold in Connecticut in 1837, when Dr. Federal Vanderburgh on a social visit to New Milford was called to professionally attend the wife of an old school physician…
In 1837 *Dr. George Taylor's wife was threatened with consumption, and her husband and other physicians had prescribed remedies without relief.
*(George did not qualify as a doctor until 1852. There is some confusion here as both George and Charles were reported to be 'converts to homeopathy')
About that time Vanderburgh, an old friend of Dr. Taylor's, visited New Milford, and learning of the sickness of Mrs. Taylor, proposed prescribing homœopathically for her. Dr. Taylor, an allopath, at last consented to this, and contrary to his expectation, his wife improved and eventually was restored to health.
Dr. Taylor then began to investigate homœopathy and to test it until about 1839 or *1840, when he became a convert to its practice.
*Charles graduated as a doctor in 1856 and George in 1852.
In 1850 Drs. Timothy Haynes and George H. Taylor opened an office on the corner of North Main and Center Streets to treat infirmity and disease by use of the Water Cure. In 1852 they sold the practice to Dr. William T. Vail from NY…
George H. Taylor was born in Williston, Vermont, on January 4, 1821… Largely self-educated and taking a particular interest in chemistry, by the time he turned age eighteen Taylor was working as a teacher; but before he had reached age twenty-one - at which time he is said already to have been Williston's first superintendent of schools - he was suffering from chronic, difficult-to-understand, and evidently impossible-to-treat health problems.
So, he began researching his medical troubles for himself, and he developed a lifelong interest in physiology. This led to studies at the Medical Department of Harvard and at New York Medical College, where he graduated in 1852.
Taylor started work at the New York City Water Cure…
(Mary Gove Nichols also ran a New York Water Cure in 1848. The Elmira Water Cure which incorporated homeopathic treatment was also nearby and frequented by the Boston Intelligentsia, many of them were homeopaths or homeopathic supporters.
Many influential people were introduced there to the mixing of all the new ideologies, homeopathy, new religious sentiments, feminism, abolitionism and new educational and medical thinking.
The Water Cure at Elmira in 1846, an occasion which became a 'national social experience' for radicals and reformers. By 1900, Rachel Gleason's Elmira Water Cure had attracted over 20,000 people from all over America.
The Elmira Water Cure had many famous visitors, including Mark Twain's wife Livy, the Beecher family, Caroline Brown Winslow, Julia Ward Howe, Frances Willard, Susan Brownell Anthony and many others.)
- a facility the Hutchinsons visited. A bit later, an 1853 classified advertisement shows that Dr. Taylor was then already involved in the hygienic movement in medicine.
He established his own practice; and not much after this, he was joined for a time by his brother, Dr. Charles F. Taylor.
Early in his career, George Taylor encountered a curious belief that women's bodies were particularly susceptible to disease. He found no evidence to support this notion; and much of his work was devoted to promoting the health of women.
George Taylor developed a system of exercise therapy, and later he learned of institutions in Stockholm that used similar methods. His brother Charles sailed to England in 1856 to study the Ling system of Swedish movements with Mathias Roth; and in 1858, George traveled to Sweden to observe them first hand with Lars Gabriel Branting who directed the Royal Gymnastic Central Institute at Stockholm, Sweden, having succeeded his own teacher, Per Henrik Ling.
Once back in New York, Dr. Taylor founded the Remedial Hygienic Institute. Prescribed exercises and massage were at the heart of what became known as the Swedish movement cure. His 1860 book was promoted as "the first complete work on this subject published in America…
Dr. Taylor invented a steam-powered mechanical massage device which he introduced in 1864. Later, his clinic at 67 West 38th Street became known as the Improved Movement Cure Institute.
At some point Dr. Taylor's wife, Sarah E. L. Taylor, became the owner of an establishment on the northwest corner of Madison Avenue and 58th Street, which she called the Hotel Branting - named, no doubt, for Lars Gabriel Branting. Right around the turn of the 20th century, it was described as a six- and seven-story structure on a lot measuring 100.5 feet on the avenue and 95 feet on the street. Dr. Taylor's Movement Cure operated out of this place for years, and evidently the Hotel Branting became its best known location.
Sarah leased the building to Joseph A. Nutter for ten years starting April 1, 1891, and this seems to mark or at least approximate the date of retirement of the Taylors. (Sarah sold this building to John D Crimmins in 1899).
[George Herbert Taylor, physician, born in Williston, Vermont, in

He was graduated](http://famousamericans.net/georgehtaylor/) at the New York Medical College in 1852, studied the Swedish treatment, developed the massage-cure for nervous, gynecological, and other classes of diseases, and invented mechanical massage, with apparatus for expanding the chest, lifting the contents of the pelvis, kneading the abdomen, and transmitting motor energy.
Dr. Taylor is the author of "Exposition of the Swedish Movement-Cure" (New York, 1860); "Paralysis and Diseases of the Nerves, and the Remedial Use of Transmitted Motor Energy" (1872); "Health for Women" (1880); "Massage" (1884) ; "Pelvic and Hernial Therapeutics" (1884): and "Massage ; Mechanical Processes "(1887)
George H Taylor (an orthodox doctor who had converted to homeopathy) practiced and she improved greatly under his care. Livy also consulted Charles Fayette Taylor's elder brother George H Taylor who favoured the new movement cure (Swedish Cure) and the hydropathic water cure.
George H. Taylor, a New York physician who went abroad to study Ling's system and published a book on the subject in 1861, entitled "_Exposition of the Swedish Movement-Cure_," describes 100 distinct movements included in it in which the subject is both the active and passive agent.
It embraced many mechanical devices since employed in gymnasiums. Unlike the less cultured protagonists of its later progeny—Osteopathy and Chiropractic—the founder of Mechano-therapy, it seems, was accorded popular support almost from the beginning…
There is no evidence that Andrew T Still consciously borrowed from Per Henrik Ling in the development of his osteopathic method, although being a medically trained man he may have read Dr. Taylor's book on the Swedish Movement, and may also have been familiar with the works of Dr. Russell Trail

published in Boston as early as 1863 - who had specially featured Per Henrik Ling's system.
It has been my understanding for some time that Dr. George H. Taylor studied with Lars Gabriel Branting at the Royal Gymnastic Central Institute, and it still seems likely that this is true. It is worth noting that the Movement Cure Institute's best known location was Manhattan's Hotel Branting - which was owned by Sarah E. L. Taylor, - and the name of that building is no mere coincidence.
Nonetheless, Dr. Taylor's nephew, Dr. Henry Ling Taylor, said that his uncle "studied at Dr. Satherberg's Institute, at Stockholm, Sweden." This refers to Dr. Carl Herman Satherberg and his Gymnastic-Orthopedic Institute. It would be an educated guess, then, that Dr. George H. Taylor visited both institutions and studied with both men.
Of interest:
Though Dr. George H. Taylor's middle name often has been given as Henry, evidence shows that it was actually Herbert.

The Swedish Movement System of Per Henrik Ling has never been contraversial with allopathic physicians, even though it gave rise to osteopathy and chiropracty:

The Taylors represent easily one of the most fascinating families encountered in this study. William George Langworthy Taylor, the son of Dr. George H. Taylor and his wife Sarah E. L. Taylor, was a college professor and a well-known author on economics and other topics. He chaired the University of Nebraska Department of Political Economy. The subject of credit was a specialty. He also contributed an important though much-neglected book on the subject of modern spiritualism. His name is normally given as W. G. Langworthy Taylor, and there continues to be academic interest in his work in economics.
A daughter Flora Mabel Taylor was an exceptional scholar, being particularly strong at Vassar College in the fields of biology and mathematics. She graduated with the class of 1895; and she was said, at one point, to have been class president.
A grandson, Edward Langworthy Taylor, was involved in theatre in New York City and Paris, and he is said to have done some teaching at the University of Nebraska.
Sarah Elizabeth Langworthy Taylor and George Herbert Taylor had become interested in spiritualism after losing their two children. Sarah Elizabeth Langworthy Taylor wrote Fox-Taylor Automatic Writing, 1869-1892, Katie Fox and the Fox-Taylor Record.

Sarah and George's son William George Langworthy Taylor was a Professor of Economics at the University of Nebraska and he wrote Katie Fox: Epochmaking Medium and the Making of the Fox-Taylor Record.

H Landon Taylor 691 East 105th Street, Cleveland Cleveland Homœopathic Medical College, 1903 mentioned in _Proceedings _by the Homeopathic Medical Society of the State of Ohio in 1910.

James D. Taylor was a homeopathic practitioner in Dowagiac from 1858 until his death in 1871 mentioned in A Twentieth Century History of Cass County, Michigan in 1906.

James Mitchell Taylor 1848 -
of Chicago, Illinois, born St. Louis, Mo., March 20, 1848 ; graduated, Homœopathic Medical College of Missouri, 1869 ; practiced in Mason City until 1891 and then removed to Chicago ; was city treasurer of Mason City one year.

James Ralph Taylor, a homeopathic physician, in 1908 mentioned in *Freud, Jung, and Hall the King-maker: The Historic Expedition to America … *
James Ralph Taylor was the homeopath of William James:
This time, however, instead of visiting a mind-cure practitioner, William James put himself into the hands of one Dr. James Taylor, a homeopathic physician… (Linda Simon, Genuine Reality: A Life of William James, (University of Chicago Press, 15 May 1999)).
In 1908, William James consulted homeopath James Ralph Taylor, who had attended Alice's sister Mary with good results. William James atended his homeopath every day (except Saturdays and Sundays) every day for six months, a total of 150 visits (Robert D. Richardson, William James: In the Maelstrom of American Modernism, (Houghton Mifflin Harcourt, 14 Sep 2007). Page 507.).

Laurence M Taylor Santa Lucrecia, Veracruz, Mexico Cleveland Cleveland Homœopathic Medical College, 1903 mentioned in _Proceedings _by the Homeopathic Medical Society of the State of Ohio in 1910.

R Byron Taylor, Menominee, Michigan, is well known as the popular Homeopathic physician of this city mentioned in Memorial Record of the Northern Peninsula of Michigan 1895

W E Taylor mentioned in The Clinique by Illinois Homeopathic Medical Association in 1880 and The Critique_ _in 1897.

W F Taylor mentioned in the Annual Report of the State Board of Health of the State of Kansas in 1893.
---