The Marcy Surname and Homeopathy
May 09, 2008

The Marcy surname gave us the wife, daughter, father and uncle homeopathic team supporting a US General; and a Surgeon-in-Chief to the Railroad Men's Hospital, Surgeon of the New York Central Railroad and the Pullman Palace Car Company, Surgeon to Buffalo Homœopathic Hospital, Gynecologist to Ingleside Home, Surgeon to the Emergency Hospital and Riverside Hospital, New York Central Employees and Surgeon to the Fire Department of Buffalo City.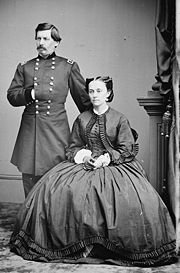 Ellen Marcy McClellan 1836 – 1915 niece of Erastus Edgerton Marcy and daughter of Randolph Barnes Marcy, wife of George Brinton McClellan.
George Brinton McClellan's employment of homeopathic treatments can be attributed to his wife, Ellen Marcy McClellan (the daughter of his former commander Randolph Barnes Marcy). One of the doctors who treated the general was her uncle, Erastus Edgerton Marcy.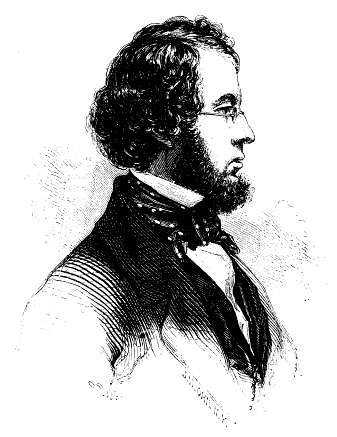 Erastus Edgerton Marcy** (1815-1900) **** **
of New York city, N. Y., the distinguished subject of our sketch, was born in Greenwich, Hampshire county, Mass., in 1819. His ancestry is historic ; his grandfather and great grandfather having figured in that interesting episode of our national annals, the war of independence, gallantly serving their country as officers in the Continental Army.
His father was an eminent lawyer, and for many years a prominent member of the Senate and Legislature of Massachusetts. (Laban Marcy often associated with Daniel Webster) (William Learned Marcy served as U.S. Senator and Governor of New York, and as the U.S. Secretary of War and U.S. Secretary of State).
He received a liberal education at the Amherst College (where he studied with Henry Beecher Stowe who remained a life long friend), quitting that institution in 1835, with the degree of A. B.
His medical course of studies was pursued at the Jefferson Medical College of Philadelphia, terminating by his obtaining the degree of M. D., in 1838.
His medical career extends over the lengthened period of thirty-three years, the first ten of which were passed in Hartford, Conn., practicing medicine on the allopathic system, which, however, he was induced to discard (being called upon to discredit homeopathy by his Medical Society, he went to Paris to study Hahnemann's original manuscripts and became a convert), from conviction, devoting the remaining twenty-three exclusively to the practice of homœopathy in the city of New York.
He has always enjoyed a large practice, and during the extended period of his professional labors, it is impossible to conjecture how many sufferers have had cause to rejoice in his abandonment of the old and adoption of the new theory (amongst his patients were Alexander Turney Stewart and Adelina Patti).
In value, interest, and scholastic merit his literary labors are fully on a par with those immediately pertaining to his profession. We can, however, in this brief sketch of a long life of activity, hut give a mere catalogue of his numerous works, trusting that the reader will be able to procure them and instruct himself by their perusal.
About twenty years ago (with Constantine Hering) he originated the North American Homœopathic Journal, of which he was the principal editor during fifteen years.
He has written two standard works on the "Theory and Practice of Medicine," also a book entitled "Homœopathy and Allopathy," being a polemical review of the respective merits of the rival systems.
His principal moral productions are "Christianity and its Conflicts," a subject having scope for a vast range of thought, and a book under the title of "Life Duties." Besides the above, the public is indebted to his powerful pen for numerous smaller works, which, though inferior perhaps in importance to the foregoing, are yet in themselves of eminent value.
The life of Dr. Marcy beautifully illustrates the parable of our Saviour. He has not hidden his talent to be returned intact to his Master ; but has used it for the promotion of the physical, moral and religious wellbeing of his fellow men, and we trust his talent, thus usefully employed, may yet increase a thousand fold in the advancement of the same praiseworthy objects.
Erastus Marcy is one of the leaders of the sect. He is the son of an eminent lawyer, who for more than twenty years has been in the legislature of Massachusetts; he was graduated at Amherst College, took his degree of Doctor in Medicine at the University of Pennsylvania, and for ten years devoted himself with great success to medicine and surgery in Hartford: in surgery, on several occasions, commanding the applause of both European and American academies.
As a chemist, also, he greatly distinguished himself; and it is not too much to say, that in the application of chemistry to the arts, he has been more fortunate than any other American. At length, while travelling in Europe, he became a convert to the theory, similia similibus curantur, and renouncing his earlier notions, gave himself up to the study of it.
He published, six months ago, in a volume of six hundred pages, The _Theory and Practice of Medicine_, of which a second edition is now in press; and he is industriously occupied, when not attending to the general business of his profession, with a voluminous work on Animal Chemistry.
Erastus Edgerton Marcy believed that the true spirit of homeopathy was to reform the 'law of contraries' with the 'law of similars'. He believed that it was not possible to introduce laws of potency due to the great number of variables involved, and as such homeopathy was a true medical art. He believed that the question of dosage was independent of the 'principle of similars'.
Erastus Edgerton Marcy was a staunch defender of homeopathy and his reply to the attack on homeopathy by Worthington Hooker was perhaps his most significant work. In a 143 page response Homeopathy and Allopathy in the North American Homeopathic Journal in 1852, Ersamus pointed out that allopaths failed to account for Nature's own attenduated and imponderable substances, such as the miasma which underlay contagion, and the invisible energy of magnetism, electricity and light.
Erastus was a strong homeopathic theoriser, and he pointed out that homeopathic provings always included different potencies, 'every variety of form and dose', such that a complete pathogenesis of every remedy could be obtained.
Erastus wrote _Removal of a large scirrhous testicle from a man while under the influence of nitrous oxide gas _in 1847 (Marcy had been experimenting with nitrous oxide as anaesthetic since 1844 and he was a colleague of Horace Wells, the partner of William Thomas Green Morton who is credited as the first person to administered ether for a surgical operation at Massachusetts General Hospital on October 16, 1846), and he was one of the first homeopaths (alongside Cincinnatus Taft) to anaesthetise a patient before operation (Marcy also experimented with ether).
Erastus also wrote The Lesser Writings of Samuel Hahnemann with Robert Ellis Dudgeon, editor of the British Journal of Homeopathy.
Erastus practiced in New York with William Handford White.
Erastus was also a talented musician and his two daughters Emma Raymond and Nina M Stedman, the wife of Ernest G Stedman, were noted musicians and composers.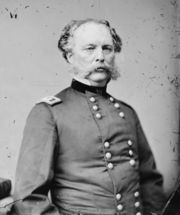 **Randolph Barnes Marcy **1812 – 1887 was treated by his brother Erastus Edgerton Marcy alongside George Brinton McClelland:
was a career officer in the United States Army, achieving the rank of Brigadier General before retiring in 1881.
Randolph Barnes Marcy's 1859 book, The Prairie Traveler: A Handbook for Overland Expeditions, with Maps, Illustrations, and Itineraries of the Principal Routes between the Mississippi and the Pacific, written at the direction of the Department of State and published by the U.S. government, has been called one of the most important works in making possible the great Western overland migration of the United States in the last half of the 1800s.

William Henry Marcy 1871 -** **
of Buffalo, New York, was born in Webster, Massachusetts, August 4, 1871, son of Emory W. Marcy and Georgianna Barton, his wife, and a descendant of John Marcy, born about 1622, who was son of the high sheriff of Limerick, Ireland, member of Elliott's church in Roxbury, Massachusetts, March 7, 1685, and one of the founders of Woodstock, Connecticut. Moses Marcy, son of John, settled in Southbridge, Massachusetts, 1732 ; was moderator of seventy-two consecutive town meetings ; first representative from Sturbridge to the general court ; town treasurer eight years, town clerk eighteen years, selectman thirty-one years, and also was justice of the peace. He was a man of large means and influence.
Dr. Marcy was educated in the Webster public and high schools, and prepared to enter Worcester Institute of Technology, but changed his determination and matriculated at the New York Homœopathic Medical College and Hospital, where he graduated M. D. in 1893.
He settled for practice in Buffalo, where in 1893-94 he was Resident Surgeon at the Men's Hospital, and afterward was Surgeon-in-Chief to the Railroad Men's Hospital ; Surgeon of the New York Central Railroad and the Pullman Palace Car Company ; Surgeon to Buffalo Homœopathic Hospital ; Gynecologist to Ingleside Home, 1894-96 ; Surgeon to the Emergency Hospital and Riverside Hospital, New York Central Employees. By the vote of the Board of Fire Commissioners of Buffalo, April 24, 1905, Dr. Marcy was elected Surgeon to the Fire Department of Buffalo City.
He is a member of the American Institute of Homœopathy, International Railway Surgeons' Association, New York and Connecticut Railway Surgeons' Association, Western New York Homœopathic Society, and second Vice-President of the Buffalo Homœopathic Hospital.
Dr. Marcy married, September 8, 1897, M. Alice Hayes, by whom he has one daughter -Hilda Hayes Marcy, and one son -George Hayes Marcy.
---