The McClellan Surname and Homeopathy
May 05, 2008

The McClellan surname supplied a Vice President of the Ohio State Eclectic Medical Association; one jobbing homeopath; a Major General during the American Civil War who was an advocate of homeopathy; and a Surgeon at the Homœopathic Medical and Surgical Hospital and Dispensary of Pittsburgh and Secretary to the Homœopathic Medical Society of Alleghany County and Vice President of the Homœopathic Medical Society of Pennsylvania.

B R McClellan Vice President of the Ohio State Eclectic Medical Association 1920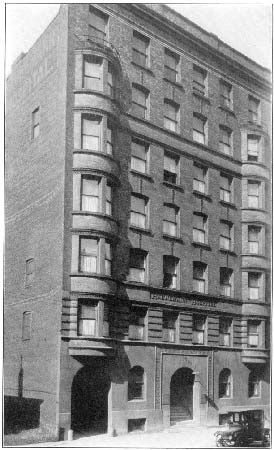 David McClellan graduated from the Hahnemann Medical College and Hospital of Chicago in 1880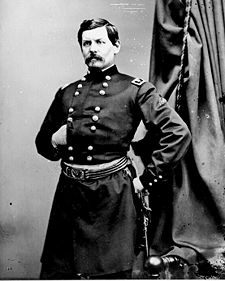 **George Brinton McClellan **1826 - 1885 was a Major General during the American Civil War. He organized the famous Army of the Potomac and served briefly (November 1861 to March 1862) as the general-in-chief of the Union Army. McClellan became an advocate of homeopathy, when he was successfully treated for Typhoid Fever and malaria in 1861 (Ethan Sepp Rafuse, Mcclellan's War: The Failure Of Moderation In The Struggle For The Union, (Indiana University Press, 1 Jun 2005). Page 166).
He was also an advocate of homeopathy. Many of McClelland's friends were advocates of homeopathy, including Salmon Portland Chase:
On May 3 1861 McClellan re-entered federal service by being named commander of the Department of the Ohio, responsible for the states of Ohio, Indiana, Illinois, and, later, western Pennsylvania, western Virginia, and Missouri.
On May 14, he was commissioned a Major General in the regular army, and at age 34 outranked everyone in the Army other than Lt. Gen. Winfield Scott, the general in chief. McClellan's rapid promotion was partly because of his acquaintance with Salmon Portland Chase, Treasury Secretary and former Ohio governor and senator.
McClellan suffered from Typhoid Fever (and possibly a recurrence of malaria) during the Winter of 1861–62 and he was attended by homeopathic physicians during this illness:
December 29 1861 (Sunday) General McClellan had been quite ill for about a week. He had been expected to testify before the "Joint Committee on the Conduct of the War" but, because of his health, had been unable to testify.
As his illness grew worse and the news of his diagnosis of typhoid fever became known, there were persistent rumors that his condition was critical and that he was not expected to live. Fueling the controversy was the news that three homeopathic physicians were rushed in from New York to care for him.
During the first week of McClellan's illness, two homeopathic doctors arrived from New York to tend the ill general and his father-in-law and chief-of-staff, Randolph Barnes Marcy, who was also ill.
McClellan's employment of homeopathic treatments is one of the more interesting sidelights of this episode, particularly in light of the fact that the general came from a family of prominent physicians.
George Meade's statement that McClellan's use of a homeopathic doctor
"has astonished all his friends, and very much shaken the opinion of many in his claimed extraordinary judgement,"
indicates that this may have contributed to growing public skepticism toward the general in chief.
During the last week of December, however, there is no indication that McClellan's illness or his employment of homeopathic doctors had any impact on President Lincoln…
McClellan's father (George McClellan founded Jefferson Medical College) had been a prominent surgeon, author, and educator. McClellan's uncle and older brother were also highly regarded members of the regular medical profession.
McClellan's employment of homeopathic treatments can be attributed to his wife,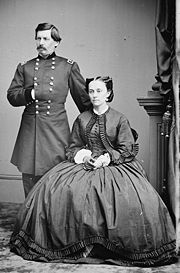 Ellen Marcy McClellan (the daughter of his former commander Randolph Barnes Marcy).
One of the doctors who treated the general was her uncle, Erastus Edgerton Marcy. Erastus Edgerton Marcy was one of the most prominent homeopathic physicians in the nation and, as founder and editor of the North American Homeopathic Journal, had been one of homeopathy's leading defenders during the 1840s and 1850s…
there was no indication that the illness was hampering the general's ability to run the war effort, as reports on his condition continued to be optimistic…
By January 2, however, McClellan's condition had noticeably improved. He issued three general orders, and all reports indicated he was doing well, was actively transacting business…
McClellan also met with President Lincoln, who reported that the General was "very much better."…
On January 6, McClellan was well enough to venture outside, issue general orders setting policy on the use of express agency transportation, and begin taking an active interest in Stonewall Jackson's movements in the Shenandoah Valley.
The next day he ventured outside again, and he wrote Ambrose Burnside a lengthy letter instructing him on his upcoming campaign in North Carolina. McClellan also sent out six dispatches, four directly and two through Williams, calling up reinforcements to defend Romney, Virginia, and directing troop movements…
By January 10, however, McClellan was in better condition than President Lincoln or Meigs had supposed…
On the twelfth, however, McClellan also found out about the meetings being conducted at the White House. Enraged over what was described to him as a movement to "dispose of the military goods and chattels of the sick man," McClellan left his sickbed and went to the White House. The general's sudden appearance, he later recalled,
"caused very much the effect of a shell in a powder magazine."
He met with President Lincoln, who told him about the meetings and invited him to attend the next day's council… That night President Lincoln informed the council of his meeting with McClellan and that the General's health was much improved. President Lincoln also stated that since McClellan was able to resume charge of the army…
There is no indication that President Lincoln confidence in McClellan declined as a result of the illness itself. Indeed, the president's words and actions upon McClellan's recovery indicate that President Lincoln was willing at that point to step back and return control over military affairs to the General in Chief.
The council of war on the thirteenth was the last meeting of its kind; President Lincoln ceased writing directly to Buell and Halleck; and a few days later, in a conversation with a friend, he expressed great confidence in McClellan.
No doubt McClellan's contact with homeopathy was behind his introduction of bathing into the army in 1862, as natural hygiene and hydrotherapy was an important platform of homeopaths and health reformers at this time. McClellan was well disposed to homeopaths, and he appointed Henry Noah Martin:
On the 19th of November, 1861, Henry Noah Martin was appointed by General McClellan, Judge Advocate of General Couch's Division, in which capacity he served until June, 1862.
McClellan was born in Philadelphia, the son of a prominent surgical ophthalmologist, Dr. George McClellan, the founder of Jefferson Medical College. His mother was Elizabeth Steinmetz Brinton McClellan, daughter of a leading Pennsylvania family.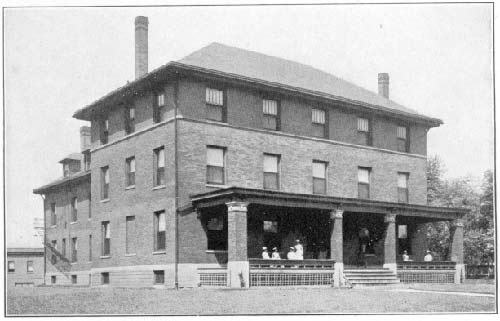 James H McClelland 1845 -** **
of Pittsburgh, Pa., was born in that city, May 20th, 1845. His father was an architect, and for many years held the foremost rank in that department of art. He possessed a high order of intellect, and a moral character above reproach. Without solicitation on his part, he was appointed Postmaster of Pittsburgh, in 1868, a position which he filled with conscientious fidelity, until a short time preceding his death. His mother was a daughter of the Rev. John Black, D. D., for many years Professor of Languages in the Western University of Pennsylvania, an eminent scholar and divine.
Dr. McClelland attended the public schools until sufficiently advanced to enter the Western University of Pennsylvania, where he prosecuted his studies in the higher branches until 1862, when he entered the office of Dr. Jabez Philander Dake, as a student of medicine.
In 1864, he matriculated in the Homœopathic Medical College of Pennsylvania, attending a full course of lectures, and, in 1865, became a student of Dr. John C. Burgher, under whose tuition he continued his studies for two years.
Dr. Jabez Philander Dake, his former preceptor, having removed from the city when he attended a second course of lectures in, and graduated from the same college in 1867.
Commissioned and well prepared for active duty, he returned to his native city, and entered at once upon his professional labors as the associate of his recent preceptor, Dr. John C. Burgher, with whom he practiced three years.
He then opened an office of his own, where he continues to dispense the blessings of homœopathy to a largely increasing number of patrons. He is a good diagnostician, and well-posted in Materia Medica. He has given much attention to surgery, and keeps himself up to the times in all the improvements in that department. He is a good operator.
Among many other difficult and delicate operations, which he has successfully performed, are the amputation of the hip-joint, lithotomy, trephining, ex-section of knee-joint, excision of tumors, etc.
He is a corporator of the Homœopathic Medical and Surgical Hospital and Dispensary of Pittsburgh, Pa., a member of its Executive Committee, and of its surgical staff, Secretary of its Medical Board, and one of its Dispensary Physicians. He is also Secretary of the Board of Trustees of the Hospital, and has prepared all the published reports of the Medical Board.
He is a member of the Homœopathic Medical Society of Alleghany County, to which he has contributed well-written and valuable papers. He has served four years as Secretary of the Society, and has prepared the condensed reports of its proceedings, which have appeared in the Hahnemann Monthly.
He is also a valuable contributor to this able journal. He is a member of the Homœopathic Medical Society of Pennsylvania, and was at one time Vice-President of its Surgical Bureau, to which he has contributed a number of valuable papers. He is a member of the American Institute of Homœopathy, and of its Bureau of Surgery.

T H McClellan was President of the American Institute of Homœopathy in 1893.
---