The Mitchell Surname and Homeopathy
April 29, 2008

The Mitchell surname provides five jobbing homeopaths; one Professor of Chemistry and Toxicology, and later of Renal Diseases at the Chicago Homœopathic Medical College and the Hahnemann Medical College and Hospital of Chicago; a President of the Homeopathic Medical College of the University of Boston; a Professor at the New York Homœopathic Medical College and Hospital; a Chair of Obstetrics at the Hahnemann Hospital in Philadelphia; a Lecturer on Surgical and Pathological Anatomy and Professor of Physiology and Professor of the Theory and Practice of Medicine in Hahnemann Medical College and Hospital of Chicago; and one orthodox doctor who wrote about homeopathy.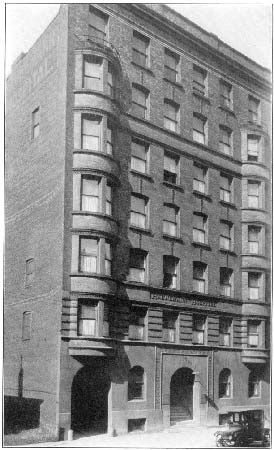 Clifford Mitchell 1854 -** **
of Chicago, Illinois, was born in Nantucket, Massachusetts, January 28, 1854, son of Francis M. and Ellen Mitchell Mitchell. The subject of this sketch is a grandson of William Mitchell, astronomer and overseer of Harvard College, a nephew of *Maria Mitchell, astronomer, a nephew of Joseph Sidney Mitchell, M. D., of Chicago, and is of the same family as Benjamin Franklin.
His literary education was gained at private schools, with preceptors Edward S. Waters of Chicago, and Joshua Kendall of Cambridge, Massachusetts, and at Harvard College, whence he graduated, A. B., in 1875, cum laude.
He studied medicine at the Chicago Medical College (for one year) and also at the Chicago Homœopathic Medical College, graduating from there in 1878. In the year 1878 he was also interne at the Chicago Homœopathic Hospital and Dispensary.
From 1878 to 1888 he made a special study of urine analysis, and from 1888 to the present time he has made a special study of renal diseases. In 1894 he took a post-graduate course with Dr. Charles Heitzmann of New York.
He received the appointment of Professor of Chemistry and Toxicology to the Chicago Homœopathic Medical College, and later of Renal Diseases also, and in 1905 he received the same appointment in the Hahnemann Medical College and Hospital of Chicago.
Dr. Mitchell is the author of twelve books on either chemistry, urine analysis, or diseases of the kidneys. He is a member of the Harvard Club of Chicago (was at one time its third Vice President), the Phi Beta Kappa Society (Alpha chapter), the Chicago Homœopathic Medical Association, the Illinois Homœopathic Medical Society, the American Institute of Homœopathy and the Phi Alpha Gamma fraternity.
Dr. Mitchell married, in May, 1878, Susan Pearson Lillie. She died in May, 1901.
*Maria Mitchell traveled in Europe with Nathaniel Hawthorne and his family. She was friends with various suffragists such as Elizabeth Cady Stanton and co-founded the American Association for the Advancement of Women. Lucretia Coffin Mott and Maria Mitchell were cousins
Clifford Mitchell was a co-editor of The Clinique, the official publication of the Hahnemann Medical College and Hospital of Chicago.
Clifford Mitchell wrote Renal Therapeutics; Including Also a Study of the Etiology, Pathology, Diabetic Deterioration… , and Diseases of the Urinary Organs: Including Diabetes Melitus and Insipidus.
In 1899 Clifford Mitchell was reported in the New York Times as saying that 21% of all suicides in Chicago in 1898 did so as a result of drinking carbolic acid, and the Illinois Homeopathic Medical Society voted to have the indiscriminate sale of carbolic acid by druggists curtailed, following the success of prohibiting the sale of arsenic.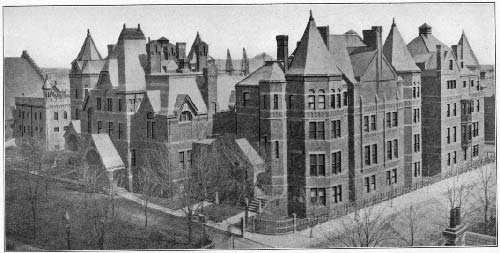 Frank Mitchell of Artesian, is the new President The Homeopathic Medical College of the University of Boston.

George H Mitchell Saratoga Springs 1863 Saratoga County Homeopathic Medical Society.

John B Mitchell California 1886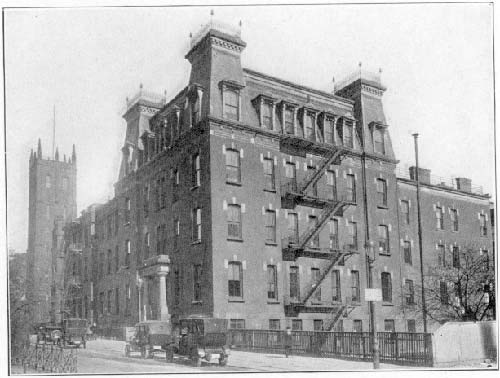 John James Mitchell** 1838 -**** **
a practicing physician of Newburgh, New York, was born in Cortlandville, New York, in 1838, the son of John Sheffield Mitchell and Alice Trask, his wife.
His education was gained in Russell Academy at New Haven, Yale College, and with Dr. Foote of New Haven. In 1857 he received the degree of doctor of medicine, and also has been given an honorary degree by the regents of the University of the State of New York.
Dr. Mitchell practiced medicine in New York city for thirteen years, and during his residence there held a Professorship in the New York Homœopathic Medical College and Hospital.
He is a member of the American Institute of Homœopathy, the New York State Homœopathic Medical Society and the Orange County Homœopathic Medical Society.
In 1863 he married Philena B. Ross, by whom he has two children, Edgar Ormsby and Marion Sheffield Mitchell. In 1901 he contracted a second marriage with Mrs. Mary E. More, daughter of Charles M. Purdy of Marlborough, New York.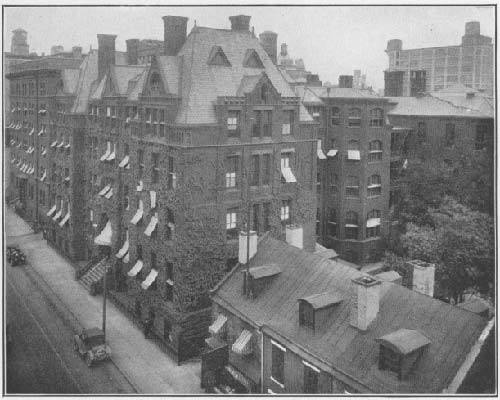 John Nicholas Mitchell 1847 - 1923 cousin of Silas Weir Mitchell, graduate and Chair of Obstetrics at the Hahnemann Hospital in Philadelphia, married Florence Thomas, the only daughter of Amos Russell Thomas, the son of his mentor Charles Thomas.
J W Mitchell New York 1863 Resident Physician Washington Heights wrote a paper on Hospital for the Treatment of Diseases Peculiar to Women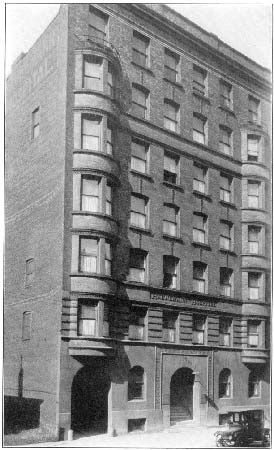 Joseph Sidney Mitchell 1839 -** **
of Chicago, Ills., son of the Hon. Joseph Mitchell, of Nantucket, Mass., was born in that town December 9th, 1839.
He graduated at Williams College, Mass., in 1863, and at Bellevue Hospital Medical College in 1865, in which year he commenced the practice of medicine in Chicago before the year ended he was appointed Lecturer on Surgical and Pathological Anatomy in Hahnemann Medical College and Hospital of Chicago in that city.
In the same institution he became Professor of Physiology in 1867, and in 1870, Professor of the Theory and Practice of Medicine, which chair he now fills. Probably, at the time of his appointment, he was the youngest man ever called to the important position of Professor of the Theory and Practice of Medicine.
For seven years he was Secretary of the Illinois State Homœopathic Medical Association, during which time its active membership doubled in numbers.
He is also Physician, in Charge of the Medical Department of the Chicago Homœopathic Medical Hospital.
He has a large practice continually increasing, no small share of which is consultation business. As a medical lecturer he is clear, concise, ready and practical, giving his hearers a plain view of his subject, and impressing on each mind its importance. Yet a young man, with his usual health and perseverance, his self-control and reliance, his correct habits, principles and character, united with kindness of heart and earnest love of his profession, he will, as years roll on, acquire a wide reputation as an able practitioner, and grow steadily in public esteem.
He was married in Philadelphia, in 1867, to Miss Helen S. Leeds, daughter of Joseph and Arethusa Leeds of that city, and niece of Rev. Dr. George Leeds, Rector of Grace Church, Baltimore.
Joseph Sidney Mitchell was the President of the Chicago Homœopathic Medical College was the Chairman of the World's Congress Homeopathic Physicians and Surgeons in 1893. He wrote Clinical Aspects of Koch's Discovery Transactions of the American Institute of Homeopathy 35th Session 1882 235-43.
Source: Class of Sixty-Three Williams College Fortieth Year Report, by the Class Historian, Thomas Todd Printer, Boston, 1903. Mitchell prepared for college in private schools and the Boston public schools, where his father resided while he held the office of State auditor.
Mitchell's scholarship won for him the Franklin Medal. He purposed in going to college to make the ministry his life profession. But at his father's request, upon receiving the latter's consent to go to college, our classmate left the choice of profession open, and by the close of his college course he had decided to study medicine, and made choice of the homeopathic school.
While in college, Mitchell joined the Alpha Delta Phi fraternity. He likewise was a member of the Technician Literary Society, and a member of its governing council, 1862-63; had a part in the Adelphic Union public debate, October, 1862; received an appointment in the Junior exhibition, April, 1862; was a member of the committee of arrangements for Class Day exercises, and received a Commencement appointment.
As there were no homeopathic medical schools of high grade forty years ago, Mitchell's father insisted that his son should receive his medical training in an established institution of the old school. Accordingly he took the course of the Bellevue Medical College, New York City.
Immediately after, in 1865, our classmate settled in Chicago, and spent his life in that city. He died at his residence on Prairie Avenue, November 4, 1898.
He married, February 28, 1867, Miss Helen S. Leeds, daughter of Joseph and Arethusa Clapp Leeds, of Philadelphia. They have had five children.
Within six months after entering upon his profession in Chicago, our classmate was offered, and he accepted, the position of Lecturer on Surgical and Pathological Anatomy in Hahnemann Medical College and Hospital of Chicago.
One year later he was elected to the Chair of Physiology in the same institution, and after three years he was promoted to the Chair of Theory and Practice of Medicine, being then only thirty-one years old, and was one of the youngest men to occupy such an honorable and responsible position.
In 1873, he became Dean of the Medical College Faculty.
In 1876, Dr. Mitchell withdrew from Hahnemann Medical College and Hospital of Chicago, and became a leading spirit in the organization of the Chicago Homœopathic Medical College.
He was chosen President of this new institution, and also Professor of Clinics and Diseases of the Chest. He held these positions in this school of medical science twenty-two years, until his death.
One who was well acquainted with our classmate's record in the metropolis of the West writes of his work with conciseness and fine discrimination:
"Being prominently connected with the two largest homeopathic schools in the West throughout a period of more than thirty years, he was conceded to be one of the men who shaped the theories of that branch of the profession, and one to whom homeopathy owes to a great extent its spread.
"Under his able direction and supervision, the college has grown to be one of the leading institutions of medical instruction in the United States; and his best efforts were devoted during the better part of his life solely to building up the college.
"To Dr. Mitchell was also due the success of the Medical Congress during the Columbian Exposition, one of the world's congress auxiliary departments.
"He was intrusted with the preparation of that Congress, and the result was the most notable assemblage of homeopathic physicians that ever was held.
"His address to the gathering was pronounced one of the ablest of the many famous speeches delivered in the World's Fair congresses."
Dr. Mitchell published articles numerously in the magazines and scientific journals, which were always closely followed by all students of homeopathy. He was an active member of the Illinois State and the Chicago Homeopathic Societies, and was honored in being elected president of the American Institute of Homeopathy.
He presided at its annual meeting in Buffalo, New York, in 1897.

J T Mitchell New York 1863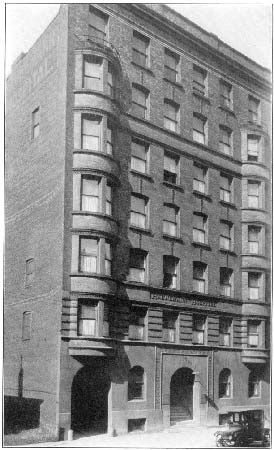 Mary Mitchell homeopathic, Chicago Homœopathic Medical College, 1896

Silas Weir Mitchell 1829 - 1914 was an orthodox doctor and writer who nevertheless was surrounded by homeopaths. As President of the American Medical Association he was in a strong professional position and did not fear homeopathy as much as some allopaths.
Silas was also fascinated by Spiritualism and he conducted experiments with mescalin, S. Weir Mitchell, 'Mescaline,' British Medical Journal, 1896 and The Effects of Anhelonium Lewinii (the Mescal Button)," Brit. Med. J. (1896) 2:1625-1629, which so influenced Aldous Huxley in The Doors of Perception.
Silas' cousin was a homeopath:
This passenger was Dr. John Nicholas Mitchell 1847 - 1923, Chair of Obstetrics at the Hahnemann Hospital in Philadelphia, eminent homeopath and cousin of the distinguished Dr. S. Weir Mitchell, neurologist and man of letters
Silas' father John Kearsley Mitchell was also an orthodox doctor and a writer. John Kearsley Mitchell was a Lecturer in Physiology and Chemistry at the Philadelphia Medical Institute and in Franklin Institute, later becoming Professor of Theory and Practice of Medicine in Jefferson Medical College.
John Kearsley Mitchell was an associate of homeopathic detractor Oliver Wendell Holmes, as was Silas. Nevertheless, John Kearsley Mitchell published experimental reports on Mesmerism and Animal Magnetism.
Silas was a close friend of Harriet Judd Sartain and Elizabeth Stuart Phelps Ward.
Silas often wrote about homeopathy, as in his Autobiography of a Quack:
"During my morning office-hour an old woman came in, and putting down a large basket, wiped her face with a yellow-cotton handkerchief, and afterwards with the corner of her apron.
Then she looked around uneasily, got up, settled her basket on her arm with a jerk which may have decided the future of an egg or two, and remarked briskly:
"Don't see no little bottles about; got the wrong stall, I guess. You ain't no homeopath doctor, are you?"
With great presence of mind, I replied: "Well, ma'am, that depends upon what you want. Some of my patients like one, and some like the other." I was about to add, "You pay your money and you take your choice," but thought better of it, and held my peace, refraining from classical quotation…
As to my old lady, whose name was Checkers, and who kept an apple-stand near by, I told her that I was out of pills just then, but would have plenty next day. Accordingly, I proceeded to invest a small amount at a place called a homeopathic pharmacy, which I remember amused me immensely.
A stout little German, with great silver spectacles, sat behind a counter containing numerous jars of white powders labeled concisely "Lac.," "Led.," "Onis.," "Op.," "Puls.," etc., while behind him were shelves filled with bottles of what looked like minute white shot.
"I want some homeopathic medicine," said I.
"Vat kindt?" said my friend. "Vat you vants to cure!"
I explained at random that I wished to treat diseases in general.
"Vell, ve gifs you a case, mit a pook," and thereon produced a large box containing bottles of small pills and powders, labeled variously with the names of the diseases, so that all you required was to use the headache or colic bottle in order to meet the needs of those particular maladies.
I was struck at first with the exquisite simplicity of this arrangement; but before purchasing, I happened luckily to turn over the leaves of a book, in two volumes, which lay on the counter; it was called "Jahr's Manual." Opening at page 310, vol. i, I lit upon "Lachesis," which proved to my amazement to be snake-venom. This Gottlieb Heinrich Georg Jahr stated to be indicated for use in upward of a hundred symptoms. At once it occurred to me that "Lach." was the medicine for my money, and that it was quite needless to waste cash on the box. I therefore bought a small jar of "Lach." and a lot of little pills, and started for home. (there is a lot more about homeopathy here = continue reading:)
Silas also wrote Characteristics, his autobiography, in which he writes about homeopathy.
Silas Weir Mitchell was son of a physician, John Kearsley Mitchell (1798–1858), and was born in Philadelphia, Pennsylvania.
He studied at the University of Pennsylvania in that city, and received the degree of M.D. at Jefferson Medical College in 1850.
During the Civil War he had charge of nervous injuries and maladies at Turners Lane Hospital, Philadelphia, and at the close of the war became a specialist in neurology.
In this field Weir Mitchell's name became prominently associated with his introduction of the rest cure, subsequently taken up by the medical world, for nervous diseases, particularly hysteria; the treatment consisting primarily in isolation, confinement to bed, dieting and massage.
His medical texts include Injuries of Nerves and Their Consequences (1872) and Fat and Blood (1877). Mitchell's disease (erythromelalgia) is named after him.
In 1863 he wrote a clever short story, combining physiological and psychological problems, entitled The Case of George Dedlow, in the Atlantic Monthly Magazine.
Thenceforward, Dr Weir Mitchell, as a writer, divided his attention between professional and literary pursuits. In the former field, he produced monographs on rattlesnake poison, on intellectual hygiene, on injuries to the nerves, on neurasthenia, on nervous diseases of women, on the effects of gunshot wounds upon the nervous system, and on the relations between nurse, physician, and patient; while in the latter, he wrote juvenile stories, several volumes of respectable verse, and prose fiction of varying merit, which, however, gave him a leading place among the American authors of the close of the 19th century.
His historical novels, Hugh Wynne, Free Quaker (1897), The Adventures of François (1898) and The Red City (1909), take high rank in this branch of fiction.
He was also Charlotte Perkins Gilman's doctor and his use of a rest cure on her provided the idea for "The Yellow Wallpaper", a short story in which the narrator is driven insane by her rest cure.
Forever damned as Charlotte Perkins Gilman's doctor in the _The Yellow Wallpaper, _Silas and Oliver Wendell Holmes were also damned due to their interests in eugenics and the presumed differences in the different races of mankind.
---