The Wright Surname and Homeopathy
April 24, 2008

The Wright surname contributed three jobbing homeopaths, one British Bacteriologist who acknowledged homeopathy as an inspiration, a Chair of Hygiene at the New York Homeopathic College; a Surgeon at the Buffalo Homœopathic Hospital and a President of the American Institute of Homeopathy; one Lecturer on Physiology at the Detroit Homœopathic College and Lecturer on Principles of Surgery at the Grace Hospital training school for nurses; a Staff Physician at Conneaut General Hospital; two famous abolitionists and political activists; the first woman President of the American Institute of Homeopathy; and one orthodox doctor who converted to homeopathy to become President of the Kings County Homeopathic Medical Society and the New York State Homeopathic Society, Vice President of the New York State Homœopathic Medical Society and Professor of Diseases of Children at the Hahnemann Hospital of the City of New York.

Albert Wright homeopath mentioned in the The North American Journal of Homeopathy in 1851.

Almroth Edward Wright 1861 - 1947 was a British bacteriologist and immunologist. He is best known for advancing vaccination through the use of autogenous vaccines (prepared from the bacteria harboured by the patient) and also through typhoid vaccination with typhoid bacilli killed by heat.
Wright noted with concern how massive doses of vaccine in therapeutic treatment led to local infections. He called this the 'negative phase', which Hahnemann had identified earlier and called an 'aggravation'. continue reading: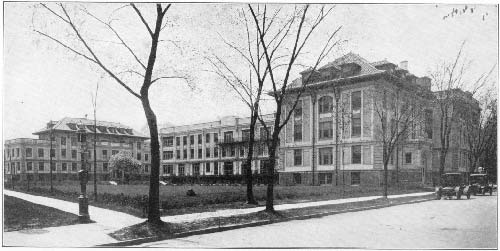 Andrew R Wright (also listed as A K Wright) 1825 - 1900 was Mark Twain's homeopath and he delivered Mark Twain's son Langdon.
He graduated from Buffalo Medical College in 1854 (and the Cleveland Homeopathic College), and then he travelled to China and India and served as surgeon on a P&O Steamer for two years, and finished his medical studies in Paris.
On his return to America, he became Chair of Hygiene at the New York Homeopathic College, and President of the American Institute of Homeopathy.
A K Wright of Buffalo, N. Y., was born in Orange county, N. Y., October 19th, 1829. After graduating at the New York State Normal School, in 1848, he taught in the Albany Male Academy, also in the public schools of Elmira, N. Y., until the spring of 1852.
He then commenced the study of medicine in the office of I. H. Warner, M. D., an eminent practitioner of Buffalo, and the pioneer of homœopathy in that city. He also attended a course of lectures in the Buffalo Medical College.
His health failing in 1854, he was ordered to sea by I. H. Warner ; his professional study was thus subjected to unavoidable interruption.
In April of 1854, he sailed for China, and within a month after reaching his destination he obtained the post of Surgeon on one of H. B. M.'s mail steamships of the Peninsular and Oriental Company.
Cruising along the coast of India and China, frequently lying a long time in port, he enjoyed opportunities of studying both the diseases and natural history peculiar to those countries, and every possible means by which he could increase his knowledge was embraced.
Early in the summer of 1856, he left China for Europe. At Paris he resumed his medical studies, attending the clinics of Jean Paul Tessier Senior, Alphonse Teste, and other well known homeopathists. Before leaving Paris he obtained certificates of study from Paul Dubois, Armand Trousseau, Antoine Joseph Jobert de Lamballe and Charles Marie Edouard Chassaignac.
Having visited the principal hospitals of London and the provinces, he returned to the United States in 1857. His observations and experience in the East and in Europe firmly established his convictions respecting the efficacy of homœopathy and faith in its being the true practice.
Having determined to adopt the practice of the new school, he graduated from the Western Homœopathic College of Cleveland, O., and removed to Elmira, N. Y., where he continued until 1859, when he established himself in Buffalo, and became associated with Drs. Lorenzo Kenyon and I. H. Warner. This partnership continued until 1860, when the death of Dr. I. H. Warner occurred, and the failing health of Dr. Kenyon obliged him to retire.
He was thus left in the entire charge of a large practice. He is a member of the American Institute of Homeopathy, also one of the Attending Physicians of the Ingleside Home, and Surgeon of the Buffalo Homœopathic Hospital.
Andrew R Wright was present at the Thirty-Eighth Session of the American Institute of Homeopathy, held at St. Louis in 1885:
A circular letter was issued, setting forth the advantages to be derived from drug-experimentation under these improved methods. This was published in several of our medical journals. In addition to this the members of the board have used their personal influence to secure volunteer provers.
Still further, the committee offered three prizes to meritorious provers — one of $100, one of $50 and one of $25. Here it is proper to mention the fact that Drs. Timothy Field Allen, Francis Hodgson Orme, Jabez Philander Dake, Albert I. Sawyer, A.R. Wright and Israel Tisdale Talbot have generously contributed to a fund for this purpose. The cost of drugs and the expense of travel, borne by individual members of the board at no inconsiderable personal sacrifice, have been freely given in the cause of science.

A S Wright the first homeopath in Nebraska who came from Indianapolis in 1862 and practiced in Omaha until 1874, and then moved to California.

Clark Wright now deceased, an eminent homeopath mentioned in 1885 in the American Observer Medical Monthly.

Clinton Carl Wright 1876 -** **
of Detroit, Michigan, born Edinboro, Pa., March 23, 1876 ; graduated M. E., State Normal School, Edinboro (teacher's course), 1895 ; M. D., Cleveland Homœopathic Medical College, 1900 ; Lecturer on Physiology, Detroit Homœopathic College ; Lecturer on Principles of Surgery, Grace Hospital training school for nurses.

Ernest Sylvester Wright
of Conneaut, Ohio, born Franklin, Pa. ; literary education, Edinboro State Normal School, Clarion State Normal School, B. E. degree, 1892, and holds professional teacher's certificate ; medical, Cleveland Homœopathic Medical College, M. D. degree, 1895 ; practiced in Freeport, Mich., 1895-1901 ; since then in Conneaut ; served as Staff Physician Conneaut General Hospital, in 1902, and as political township clerk of Irving township, Barry county, Mich.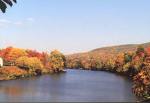 Frank M Wright mentioned in the Transactions of the Annual Meeting By Connecticut homeopathic medical society in 1909.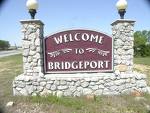 J W Wright a homeopath of Bridgeport mentioned in the Bulletin of the American Academy of Medicine_ _in 1900.

**Martha Coffin Pelham Wright **1806 - 1875 was a firm advocate of homeopathy and attended homeopathic conventions and supported homeopathy all her life. Homeopathy was central to the manifesto of demands for improved health care and human rights at this time. She was the sister of homeopathic supporter Lucretia Coffiin Mott and cousin to Phoebe Hanaford who was married to homeopath Joseph Hanaford. Pelham Wright has been described as 'A very Dangerous Woman'. continue reading:

Paulina Kellogg Wright Davis 1813-1876 Paulina was a supporter of homeopathy and a close friend of homeopaths and their supporters, including Ernestine Rose, Elizabeth Cady Stanton, Susan B Anthony, Angelina Grimke Weld, Antionette Brown Blackwell and Lucy Stone, Bronson Alcott, Ralph Waldo Emerson, Theodore Parker, Margaret Fuller, Elizabeth Peabody and Caroline Wells Healey Dall.
Paulina lectured widely on anatomy and physiology, hygeine and dress reform, and she was a disciple of *Sylvester Graham's Hydropathic movement alongside Mary Gove Nichols. They both advocated birth control. Paulina published the magazine The Una. continue reading: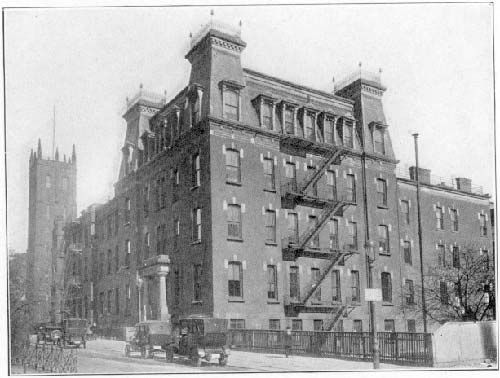 William Wright 1806 -** **
[of Brooklyn, N. Y., was born in Cambridge, N. Y., on September 27th,

He was educated at](http://homeoint.org/history/bio/w/wrightw.htm) the Cambridge Washington Academy, and commenced the study of medicine under Dr. Matthew Stevenson, of Cambridge, in 1828 ; graduating at the Vermont Academy of Medicine in 1833.
His parents, although in comfortable circumstances, were not able, with a large family of children to provide for, to give to either of their sons a professional education. He commenced to teach, and his success in that department was such that he risked the diversion of his mind from the one object of his life-the study of medicine.
In 1829, he was elected Principal of the English Department of the Salem Washington Academy, which unforeseen circumstance soon after induced him to resign, and he was free to return to the study of his profession.
In 1831, he entered the private office of Professor Aldenhard, of Albany, and spent the winter there, studying and dissecting under his immediate instructions, and in attendance upon the first full course of lectures in the then unincorporated Albany Medical College, the Professors of which were also Professors in the Vermont Academy of Medicine.
In 1836, he accepted an invitation from Dr. Jacob S. Miller, of Claverack, N. Y., to enter into partnership with him, and continued the relation five years. Not altogether satisfied with his field of labor, where the charges were wholly unremunerative, he returned to Cambridge in 1841, and opened an office.
Soon after his removal, he was appointed by the Board of Supervisors one of the Deputy Superintendents of Common Schools for that county. He continued the duties of his profession and of his superintendency until 1852.
In that time he became a convert to homœopathy, and, seeking a wider field of labor, removed in December, 1852, to Brooklyn, where, under the auspices of an elder brother, he entered upon practice.
In 1857, he assisted in the organization of the Kings County Homeopathic Medical Society, and early thereafter was appointed one of its delegates to the New York State Homœopathic Medical Society.
In 1862, he was elected President of the former Society, and in 1864, a "permanent member" of the State Society, and in 1866, its first Vice-President.
He was appointed, in 1865, a delegate to the Connecticut Homœopathic Medical Society, and in the same year was elected an Honorary Member thereof.
In 1866, he was appointed by the New York State Society a delegate to the American Institute of Homeopathy, and in 1867, was elected a member of the institute. In 1869, he was made President of the New York State Homeopathic Society, and in 1871, was elected Professor of Diseases of Children, in the clinical course of the Hahnemann Hospital of the City of New York.
In 1872, he initiated, and was mainly instrumental in organizing, the Brooklyn (E. D.) Homœopathic Dispensary, of which he was chosen President.
Dr. Wright has contributed several valuable papers to the North American Journal of Homœopathy, and also to the "Transactions of the New York State Homœopathic Medical Society."
He has been, also, a liberal contributor to the daily press on political, social, educational, moral and medical subjects.
In 1835, he married the eldest daughter of General Martin Lee, of Washington county, N. Y., afterwards State Senator and President pro. tem. of the Senate.
Dr. Wright is one of the numerous instances furnished by our free institutions of success attained by self-education. He owes, under God, his prosperous career to the necessity imposed upon him to labor to fit himself for his work in life. This, with a strictly Christian education, is the secret of his success.
Thirty-nine years of practice have enabled him to provide for his family with comfort, and have secured for him the respect and confidence of all who have been associated with him.
His pastor says of him :
"He is a than of thorough education, sound judgment, stands high in his profession, and is highly esteemed by all who know him.
"He is foremost in every good work wherein the masses are to be benefited ; was the prime mover in establishing the Homœopathic Dispensary in this city, of which he is the President, and devotes much of his time and thought to furthering the interests of that institution.
"As a citizen he is second to no one. As a churchman he is a consistent and honored member, given to works of charity and benevolence, and ever ready at all times to visit the poor for whom Christ died, and to minister to their bodily wants free of charge, and to contribute to the relief of their present necessities.
"As a whole, he is a man of unblemished character and of high mental culture."
William Wright wrote An Anomalous Case of Secondary Syphillis for Transactions in 1864.
Of interest:
Marguerite Wright was the Superintendent of Nurses at the Pittsburgh Training School for Nurses at Homeopathic Hospital, where she taught Mary Roberts Rinehart.
---