Joel Thompson Boone 1889 - 1974
April 23, 2008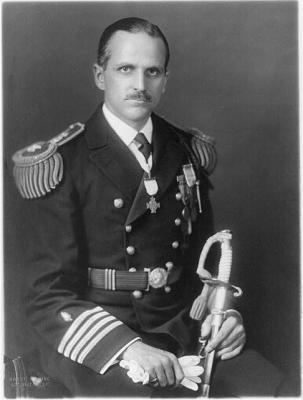 Joel Thompson Boone 1889 - 1974 was the homeopathic physician of Warren G Harding and Calvin Coolidge alongside Charles Elmer Sawyer, and also to Herbert Hoover.
He was also a Vice Admiral in the United States Navy.
Homeopaths Charles Elmer Sawyer and Joel Thompson Boone were both present at Harding's death but only Charles Elmer Sawyer was criticised (after the event by allopaths) about Warren G Harding's death, even though several other allopathic doctors were with Harding in these last few days.
Joel Thompson Boone went on to become a Vice Admiral in the United States Navy and so of course he was not character assassinated because he was a homeopath like poor Charles Elmer Sawyer.
Joel Thompson Boone asserts in his personal memoirs that he never received any direct or indirect prejudice due to his homeopathy, and he states that:
"I observed that homeopathy had accomplished much in the medical world and would always do so, even though it may not receive full credit for what it had accomplished, but, I further observed, the accomplishing of a mission in life is what counts, not the credit given for its accomplishment."
Joel Thompson Boone's activities were regularly reported on by the homeopathic journals at the time who were extremely proud of his achievements.
Joel Thompson Boone was also the homeopath of Mrs. Coolidge:
During Coolidge's term of office, he served as medical officer for the Coolidge family on board the U.S.S. Mayflower, the presidential yacht, and as second-in-command to the White House physician, Dr. James F. Coupal.
Calvin Coolidge preferred Boone to James F. Coupal and saw him much more. Boone was also Mrs. Coolidge's personal physician, and he was at the bedside of Calvin Coolidge Jr. when the boy died from blood poisoning in 1924.
Joel Thompson Boone was born on 29 August 1889 in St. Clair, PA, of Quaker parents. Three events influenced his future: his stepmother's suggestion that he attend Mercersburg Academy, which led to a lifelong association with that institution, his meeting Helen Elizabeth Koch at the age of 10 (she later became his wife), and, finally, his experience with his uncle, Dr. George Boone, a country general practice physician (and homeopath).
It was that association that led the young Boone to attend the Hahnemann Medical College in Philadelphia (in 1913 and graduate study at the U.S. Navy Medical School, Washington D.C. in 1915).
After graduation and a year of internship, another road opened for him at a dinner with his fiance, Helen, and a distant relative, Uncle Charlie Dyson, who was a captain in the Navy.
Dyson told Boone that doctors in the Navy received a regular paycheck. The prospect of having some financial security meant that a wedding date could be set.
Despite Helen's reservations, Dr. Boone received a naval commission, and he and Helen were married on 20 June 1914.
Boone's first assignment was at the Portsmouth Naval Hospital in New Hampshire. Upon arriving there, Boone found himself Chief of Medicine, Chief of Neuropsychiatry, Assistant in the Department of Surgery, and the Pathologist.
From Portsmouth he was sent to the U.S. Navy Medical School, Washington D.C. and from there to Norfolk for assignment on the USS Tennessee to Haiti.
In Haiti he was involved in the Caco Uprising where he contracted estivo-autumnal malaria, which became so severe that on 20 June 1916, his second wedding anniversary, he was evacuated aboard the USS Solace.
After recovery he was assigned to the U.S. Second Division and sailed for France and World War I. His tour in France netted him two Croix de Guerre, the highest military honor bestowed by the French on a foreign military member, and the Medal of Honor, which helped lead him to his first assignment as Assistant Physician to the White House under President Warren G Harding, and medical officer of the Presidential Yacht, Mayflower.
Boone eventually served two terms as Assistant Physician to the White House under Presidents Warren G Harding and Calvin Coolidge, and then a third term as Physician to the White House under President Herbert Hoover.
Boone's White House years were both rewarding and painful. He was with President Warren G Harding at his death. His relationship with the Coolidges was an enduring one, but the death of Calvin Coolidge Junior to infection brought him great sadness.
During World War II, Boone served as the Medical Officer of the Third Fleet under ADM William Halsey and represented the Navy Medical Department on the deck of the USS Missouri at the Japanese surrender on 2 September 1945.
Joel Boone served in several capacities after the war before retiring from the Navy in 1950. He then was Chief Medical Director of the Veterans Administration until retiring from that post and from government service in 1955.
The author of The President's Doctor, Milton Heller, is eminently qualified to write a biography of VADM Joel T. Boone. He not only knew him personally, he was also married to Admiral Boone's daughter, Suzanne.
Because of his access to Dr. Boone's personal papers and journals as well as being a member of the family, the author is able to afford the reader a rare glimpse into the life of the Navy's most decorated physician.
Joel Thompson Boone was born at St. Clair, Pennsylvania, August 29, 1889, he earned the Medal of Honor in World War I while serving as a Lieutenant in the Medical Corps, with the Marines at the vicinity of Vierzy, France, July 19, 1918.
He graduated from Mercersburg (Pennsylvania) Academy, 1909; received an M.D. degree at Hahnemann Medical College in Philadelphia, 1913, with graduate study at the U.S. Navy Medical School, Washington D.C., 1915.
He married Helen Elizabeth Koch, June 20, 1914. He served as a Naval Medical Officer, 1914-50 and served on combat duty in Haiti, 1915-16, and France and Germany during World War I.
He was the physician to Presidents Warren G Harding, Calvin Coolidge and Herbert Hoover, 1922-33; staff commander, Base Force, U.S. Fleet, January-August 1940; Senior Medical Officer, Naval Air Station, San Diego, 1940-43; Commander, Naval Hospital, Seattle, Washington, 1943-45; Fleet Medical Officer, 3rd U.S. Fleet, 1945; District Medical Officer, 11th Naval District, 1946; Inspector of Medical Activities, Pacific Coast, also Inspector of Medical Activities, 1946; Executive Secretary, Commission in Medical and Hospital Services, Armed Forces, Chief, Joint Plans and Action, Medical Services, Office of the Secretary of Defense, 1948-50; Inspector General, Medical Department, 1950.
He retired from active duty as a Vice Admiral in 1950 and then served as Medical Director, Veterans Administration, 1951-55.
His decorations included the Medal of Honor; Distinguished Service Cross; Silver Star with two oak leaf clusters; the Purple Heart with two oak leaf clusters; Bronze Star Medal with Combat V; Secretary of the Navy Commendation Medal; Defense Medal with Star; Haitian Campaign Medal; World War I Victory Medal with six battle clasps; Asiatic-Pacific Campaign Medal, World War II; Croix de Guerre with two Palms, Officer of the Legion of Honor, Order of Fourragere (France); War Cross (Italy).
He resided in Washington, D.C., where he died on April 2, 1974. He was buried in Section 11 of Arlington National Cemetery. His wife, Helen Elizabeth Koch Boone (July 17, 1889-November 2, 1977), is buried with him.
The Joel Thompson Boone Papers at the Library of Congress were opened to the public in 1995.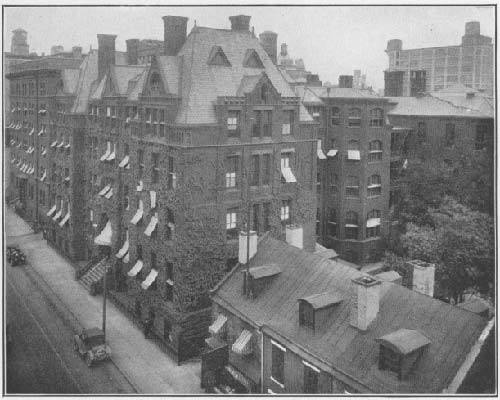 George Hughes Boone 1871 - uncle of **Joel Thompson Boone **Listed in the Directory of Homeopathic Physicians in 1925
of Pottsville, Pennsylvania, was born in that state and in 1894 took his degree from Hahnemann Medical College in Philadelphia.
In 1894 and 1895 Dr. Boone served as interne at Hahnemann Hospital in Philadelphia (and was resident physician at Hahnemann hospital for one year after his graduation).
He is a member of the American Institute of Homœopathy, the Homœopathic Medical Society of the State of Pennsylvania and of the Schuylkill County Homœopathic Medical Society.

Jesse F Boone Chairman of the Illinois Homeopathic Medical Association in 1926. Listed in the Directory of Homeopathic Physicians in 1925.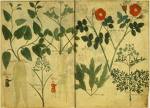 J J Boone mentioned in the The American Journal of Homœopathic Materia Medica in 1869.
---