Charles Edwin Kahlke 1870 - 1931
April 19, 2008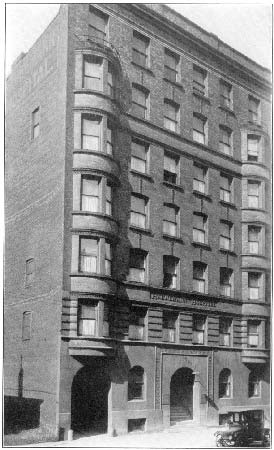 Charles Edwin Kahlke 1870 - 1931? Dean and Professor of Surgery of the Hahnemann Medical College of Chicago, and Surgeon Major in World War 1.
of Chicago, Illinois, was born in Rock Island, Illinois, January 13, 1870, son of John and Louise Elizabeth (Witte) Kahlke. His parents and ancestors were natives of northern Germany, and were mostly sailors and builders of ocean and river vessels, John J. Kahlke having the first dry dock for sea-faring vessels in New Orleans.
Dr. Kahlke attended the grammar and high schools of Rock Island, Illinois, and graduated with the B. S. degree from the State University of Iowa in 1891, and with the M. D. degree from Hahnemann Medical College of Chicago in 1894.
He was interne at Cook County Hospital from March, 1804, to October 1, 1895, and then located for general practice in Chicago. He studied for six months in Vienna in 1899, and again in 1902. For the past six years he has been attending surgeon to Cook County Hospital and eight years Attending Surgeon to Hahnemann Hospital, and is now Professor of Surgery in the Hahnemann Medical College of Chicago.
Dr. Kahlke is a member of the Phi Delta Theta fraternity. He married Agnes Lyall Crawford, in 1902, and they have one daughter, Margaret Louise Kahlke.
During the presidency of George Francis Shears a union or amalgamation of the Chicago Homeopathic Medical College with the Hahnemann Medical College of Chicago was consummated, to take effect February 1, 1905.
On the death of George Francis Shears in 1910, Howard Roy Chislett was elected president and Charles Edwin Kahlke was chosen Dean. He served until 1913, when he was succeeded by Joseph Pettee Cobb.
Further, the head of the homeopathic society, in 1908, lamented the apathetic attitude of his colleagues as many began to socialize and share professional discussions with the regular physicians:
"As long as the [American Medical Association](http://www.ama-assn.org/) was the aggressor, we were safe. They have ceased to be the aggressor, and so we have within our own ranks, a delusion of cooperation that will be the death of us. We will lose our identity as separatists, and we will lose ourselves"
However, the separate is better position is once again challenged from within by the President of the homeopathic society in 1910: Association with the regulars …
"doesn't in any way cause us to give up our identity; we come together [with the regulars] for social purposes, only. We need to ally with the regulars and not be so separatist," claimed Dr. Kahlke, Dean of the Chicago Hahnemann Medical College.
Kahlke served in World War 1 and attained the rank of Major:
Their broad-gauge character has been shown nowhere to better advantage than in the eagerness with which they have sought the aid of the best civilian professional though of the country in meeting new problems as they have arisen.
The General Medical Board of the Council of National Defense, composed of the country's biggest medical men, including Surgeon Generals of the army and navy, has served as a clearing house of professional opinion and has brought to the solution of the questions at hand in concentrated form the best medical thought of the nation.
On the board are such men as Dr. Simon Flexner of the Rockefeller Institute, Drs. William J. and Charles H. Mayo, Dr. Victor C. Vaughan of the University of Michigan, Dr. John M. T. Finney and Dr. William H. Welch of Johns Hopkins, Dr. Frederick A. Besley of Northwestern, Dr. George W. Crile of Western Reserve, and Dr. Charles E. Kahlke of Chicago Hahnemann Medical College, to mention only a few.
As the time for mobilization of the army approaches, many of these civilian physicians are themselves entering active administration in the army and navy corps.
During the Great War:
[While a goodly number of our men and women served on various County, City and State Councils of Defense, we were officially and nationally recognized](http://www.homeoint.org/books2/ww1/activities.htm) by the appointments of Doctors [Florence Nightingale Ward](http://www.berkeleyhomeopathy.com/florence.html), [Charles Elmer Sawyer](/archives/2008/04/22/the-sawyer-surname-and-homeopathy/), Charles E. Kahlke and William B. Van Lennep to the Medical Section of the Council of National Defense and by the selection of Doctor [Anna Howard Shaw](/archives/2007/11/26/anna-howard-shaw-and-homeopathy/) as chairman of the Women's Section of the Council.
---