Parker Pillsbury 1809 - 1898
March 25, 2008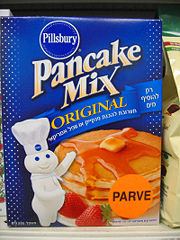 Parker Pillsbury 1809 – 1898 was an American minister and advocate for abolition and women's rights. He belonged to an influential and wealthy family who became widely known for their philanthropy, and for founding the famous food company.
Parker Pillsbury campaigned for women physicians and he was present when Horace Greeley escorted Anna Manning Comfort to the podium to receive her homeopathic graduation diploma from her aunt Clemence Lozier's Homeopathic College, in the presence of Wendell Phillips, Henry Ward Beecher, Susan B Anthony, Elizabeth Cady Stanton, Julia Ward Howe, Lucretia Mott, Josephine S Griffing, Theodore Dwight Weld and the Grimke Sisters and William Lloyd Garrison.
Parker Pillsbury was a close friend of Clemence Lozier, Charlotte Denman Lozier, Elizabeth Cady Stanton, Gerrit Smith, Wendell Phillips, Frederick Douglass, Julia Ward Howe, Lucretia Mott, William Lloyd Garrison, Hamilton Wilcox, Emily Howard Jennings Stowe, Susan B Anthony, Clara Barton, Phoebe Ann (Coffin) Hanaford, Moncure Daniel Conway, Elizabeth Peabody, Mary Baker Eddy Eddy and Abraham Lincoln.
Parker Pillsbury would also have known about Elizabeth Peabody's Foreign Library:
Peabody's Foreign Library quickly became a kind of salon for the New England Transcendentalists.
Margaret Fuller's famous "conversations" were held at West Street in late 1839 and the early 1840s. William Ellery Channing, the "father of Unitarianism" and Elizabeth Palmer Peabody's mentor, came to read the newspaper. George and Sophia Ripley, Orestes Brownson, Theodore Parker, James Freeman Clarke, John Sullivan Dwight, and others talked over the reform of society and planned the Brook Farm community there.
And as a result it is likely that he also knew Paulina Kellogg Wright Davis, Ednah Dow Cheney, Caroline Wells Healey Dall, the Bartlett's, the Wesselhoefts, Thomas Wentworth Higginson, Gerrit Smith, Frederick Douglass, Hamilton Wilcox, Emily Howard Jennings Stowe, Henry David Thoreau, and many others.
Most of these people were either homeopaths or supporters of homeopathy, and all circulated through Elizabeth Peabody's Foreign Library and Ticknor and Fields' Parnassus Corner.
Parker Pillsbury was born September 22, 1809 in Hamilton, Massachusetts. At a young age, Pillsbury moved to Henniker, New Hampshire where he worked on local farms.
In 1835, he enrolled in Gilmanton Theological Seminary and graduated in 1838. Pillsbury began to exert his energies towards the ministry until his disagreements with slavery led him away from the religious platform.
He then began his work in social reform where he met his future wife, Sarah H. Sargent, who agreed with Parker on all his radical views. Pillsbury and Sarah moved to Concord, New Hampshire soon after they were married.
From 1840 until the emancipation of the slaves in 1863, Pillsbury was labor agent for the New Hampshire, Massachusetts, and American anti-slavery societies. After the Civil War, he struggled for the rights of African Americans for he felt that their right to vote would reinforce their protection.
Pillsbury also became very active in women's rights' movements. He served as the vice-president of the New Hampshire Woman Suffrage Association and joined the American Equal Rights Association, which he felt would bring back early Garrisonian dedication and make a bigger difference than in the past.
From 1868 to 1869 Pillsbury was joint editor of the Revolution with Elizabeth Cady Stanton. During all his fighting for social rights, Pillsbury was also giving sermons at many different religious organizations all over the country.
In 1848, the Pillsburys boarded a young man in their home by the name of P. Brainard Cogswell who became family in 1888 by marrying the Pillsbury's only child, Helen. Cogswell would spend the rest of his life with the Pillsbury family.
Parker had been bringing in a moderate amount of money for his family and Cogswell was a great addition to the family's financial stability.
Cogswell began Concord's first daily newspaper, The Concord Daily Monitor. He also developed an impressive career as a publisher and a local politician.
Cogswell developed a strong leadership position in Concord, where he was a longtime member of the Board of Education, state printer, and state legislator.
In 1892, he was elected mayor of Concord. Cogswell also helped Pillsbury by printing some of his pamphlets in the 1890s. Pillsbury had a tendency to push away friends and neighbors with his extreme radicalism, but Cogswell enjoyed the respect he had earned from the people of Concord.
Pillsbury was also torn drastically by his work responsibilities and family time and Cogswell became an alternate family leader for Sarah and Helen since Pillsbury could be away for more than half a year at a time.
In 1895, Cogswell passed away at the age of sixty-seven. Pillsbury worked right up to his death in 1898, at age eighty-eight. Less than four months after her husband passed, Sarah died at age eighty. The Pillsburys were survived by their daughter, Helen.
Parker Pillsbury (1809-98), outspoken abolitionist orator, editor, and author, was born in Hamilton, Massachusetts, but later moved to Henniker, New Hampshire, where he farmed and worked as a wagoner until 1835.
The local Congregational church accepted him as a member in 1833 and, observing his interest in theology and temperance, the church elders soon "marked out" Pillsbury for a career in the ministry.
Pillsbury graduated from New Hampshire's Gilmanton Theological Seminary in 1838 and studied an additional year at Andover before accepting a church in Loudon, New Hampshire.
Converted to abolitionism by a traveling Quaker teacher and by his association with John A. Collins at Andover, Pillsbury incurred the displeasure of his congregation with sharp attacks on the churches' complicity with slavery.
After his license to preach was revoked in 1840, he became lecturing agent for the New Hampshire, Massachusetts, and American antislavery societies, posts he held for over two decades.
He edited the Concord (N.H.) Herald of Freedom in 1840 and again in 1845 and 1846 and the National Anti-Slavery Standard in 1866.
In 1854, he served as an emissary from the American Anti-Slavery Society to Great Britain.
Pillsbury was a loyal Garrisonian and sometimes even more demanding than William Lloyd Garrison himself regarding the necessity for purifying abolitionism of all tendencies toward compromise and expediency.
He lectured widely, often in the company of Stephen S. Foster, and earned a reputation for his successful use of nonresistance in dealing with hostile crowds.
Although he served on the executive committee of the New Hampshire Non-Resistance Society, he was among the strongest defenders of John Brown after the Harpers Ferry raid.
During the Civil War, Pillsbury criticized Union war aims, especially before the Emancipation Proclamation, and in 1865 broke with William Lloyd Garrison over the necessity for continued activity by the American Anti-Slavery Society.
He helped to draft the constitution of the feminist American Equal Rights Association in 1865, served as vice-president of the New Hampshire Woman Suffrage Association, and, in 1868 and 1869, edited a weekly, Revolution, with Elizabeth Cady Stanton.
He was also active in the ecumenical Free Religious Association and preached to its societies in New York, Ohio, and Michigan.
Pillsbury completed his abolition memoirs, Acts of the Anti-Slavery Apostles, in 1883.
Pillsburys' dislike of slavery led him into active writing and lecturing for the abolitionist movement and other progressive social reform issues. He became a lecturing agent for the New Hampshire, Massachusetts, and American antislavery societies, and held these posts for over two decades.
He edited the Concord (N.H.) Herald of Freedom in 1840, and again in 1845 and 1846. In 1854, he served as an emissary from the American Anti-Slavery Society to Great Britain.
Pillsbury lectured widely on abolition and social reform, often in the company of fellow abolitionist Stephen Symonds Foster. He earned a reputation for successfully dealing with hostile crowds through nonresistance tactics.
His support for nonresistance led to service on the executive committee of the New Hampshire Non-Resistance Society. Consequently, Pillbury was not an active supporter of the Union war effort. However, he did applaud Lincoln's Emancipation Proclamation and defended the actions of John Brown after the raid on Harpers Ferry.
In 1865, Pillsbury broke with longtime associate William Lloyd Garrison over the need for continued activity by the American Anti-Slavery Society. He edited the National Anti-Slavery Standard in 1866.
Pillsbury helped to draft the constitution of the feminist American Equal Rights Association in 1865, and served as vice-president of the New Hampshire Woman Suffrage Association…
Pillsbury carried the abolitionist movement to England where his friend William Wells Brown spoke at Manchester Twon Hall in 1854:
"I would much have preferred that my friend Mr. Pillsbury should have occupied the time that is intended for myself.
"As has been said, he is not only thoroughly acquainted with the working of slavery in the United States, but he is one of its oldest and best pioneers. He has had the advantage of early education, he has the advantage of me at the present time, and I feel confident could not only claim your attention, but could give you better information in a better manner than I could possibly hope to do. I stand to-night without ever having had a day's schooling in my life…
Pillsbury's letters on abolitionism found their way into the Garrison Family archive alongside letters from homeopaths and homeopathic supporters, as did letters from Susan B. Anthony; Alice Stone Blackwell (homeopath and daughter of Lucy Stone); Josephine Elizabeth Butler; Frederick Douglass; Henry George; Thomas Wentworth Higginson; Lucy McKim Garrison, the May and Pankhurst families; Harriet Martineau; Theodore Parker; Wendell Phillips; Parker Pillsbury; Joseph Linden Smith (including drawings and sketches); Harriet Tubman; Booker T. Washington; Theodore Dwight Weld; and Marie Zakrzewska.
Angelina Grimke remained at the university a week, learning how, with the coming of freedom, the Negro mother had reared her children in a dilapidated little house in Charleston; how Gilbert Pillsbury, brother of Weld's acquaintance Parker Pillsbury, came to Charleston to be mayor during reconstruction, and his wife Frances, opening a school for colored children, had given the Grimké boys their first opportunity for education.
Through her efforts Archibald and Francis were sent North into white families who agreed to see to their education in return for the work they did, but who ignored this obligation once the boys were under their control.
Discovering the unfaithfulness of these supposed white friends, Mrs. Pillsbury had eventually got the boys admitted to Lincoln University, despite the inadequacy of their preparation. Here they made outstanding records, earning part of their way by waiting on table and teaching small Negro schools in the South in summer.
Parker Pillsbury also wrote Plague and Peril of Monopoly, The Mortality of Nations: An Address Delivered Before the American Equal … _](http://books.google.com/books?id=4W2-HgAACAAJ&dq=parker+Pillsbury&ei=ZBToR_W6IJCSzQTL2eTsDg), [_A Short Sketch of the Life and Services of Jonathan Walker with John Greenleaf Whittier and Frank E Kittredge, The Church as it Is, Or, The Forlorn Hope of Slavery, Ecclesiastical Vs. Civil Authority: God in the Federal Constitution, The Popular Religions, and what Shall be Instead, The Bizarre Notes and Queries in History, Folk-lore, Mathematics, Mysticism … , Stephen Symonds Foster, "Guilty Or Not Guilty": A Few Facts and Feelings Regarding the Religious … , Second Letter to a Radical Member of Congress, "Cupid's Yokes" and the Holy Scriptures Contrasted: In a Letter with Ezra Hervey Heywood, and he edited The Massachusetts Quarterly Review.
Of interest:
Cousin Parker Cleveland, who was for fifty years professor of chemistry in Bowdoin College, Maine, and who was called "the father of chemistry in America." Another cousin was the noted abolitionist, Parker Pillsbury.
?brother PILLSBURY, George, A. son of John and Susan Pillsbury is a native of Sutton, Merrimac county, New Hampshire, born August 29th, 1816. He received a common school education in his native town, and at the age of eighteen, he went to Boston and secured employment as clerk in a grocery store. He remained at Boston only a little over one year, when he returned to Sutton and began the manufacture of stoves and sheet-iron ware in company with his cousin, J. C. Pillsbury. In 1840, he removed to Warner as clerk for J. H. Pearson, and in July following, he purchased the business and conducted the same. He was postmaster at Warner from 1844 to 1849, also held other offices of trust and prominence. In 1851, he received the appointment of purchasing agent for the Concord railroad, and occupied that position until 1875. He became a resident of Minneapolis in 1878, and still resides here. He is a member of the firm of C. A. Pillsbury and Company, and also holds other positions of prominence. He married Margaret S. Carleton in 1841. They are the parents of two sons, Charles A., and Fred. C., both associated with him in business. Charles is a graduate of Dartmouth College and a member of the Minnesota state senate.
?brother John Sargent PILLSBURY Governor of the State of Minnesota, is a native of Sutton, Merrimac county, New Hampshire, born July 29th, 1828. His educational advantages during boyhood were limited to the common schools of his native town. At an early age he commenced learning the painter's trade, but when about sixteen he entered the mercantile business as salesman in a store at Warner. When twenty-one years of age he formed a partnership with Walter Harrimon, afterwards Governor of New Hampshire, which continued two years. He then removed to Concord, where he remained four years in the business of merchant tailor and cloth dealer. In 1853 he made a tour of observation throughout the western states and in 1855 he located at St. Anthony, Minnesota, engaging in the hardware business with success. In addition to the losses by the panic of 1857 his establishment was destroyed by fire, entailing a loss of twenty-two thousand dollars, with no insurance; but by hard, honest labor and indefatigable energy, he recovered, and in five years was again a prosperous merchant. In 1858 he was elected a member of the city council and re-elected for six successive years. When the rebellion broke out he rendered efficient service in organizing the First, Second and Third Regiments of Minnesota Volunteers, and in 1862, in company with others, raised and equipped a mounted company for service against the Indians. In 1863 he was appointed one of the regents of the University of Minnesota, and its present gratifying condition is largely owing to his prudent endeavors. In 1872 he engaged in the manufacture of flour in Minneapolis, with his nephew, C. A. Pillsbury. The firm of C. A. .Pillsbury and Company is one of the largest manufacturers of flour in the world (modern day Pillsbury Company). In 1868 he was elected state senator from Hennepin county, and re-elected for four following terms, and again in 1872 and the succeeding term. In 1875 Mr. Pillsbury was elected Governor and re-elected in 1877 and

His administration has been marked by a thorough devotion to the interests of the people of this state. He married in Warner, New Hampshire November 3d, 1866, Miss Mahala Fisk. They have had four children: Ida, Susie May, Sadie Belle and Alfred Fisk.
Nephew Charles Alfred Pillsbury was born December 3, 1842 in Warner, New Hampshire, son of George A. Pillsbury. He was a prominent flour miller of Minneapolis, Minnesota. From 1877 to 1897, he was Minnesota State Senator and held the chairmanship of the Finance Committee of the Senate. He was responsible for introduction and implementation of legislation, recommended by his uncle, Governor John S. Pillsbury, for the adjustment of the state debt.
?brother George A. Pillsbury, founder of the flour empire, in distributing Pillsbury's last philanthropies before his death. George Alred Pillsbury of Minneapolis, a former resident of Concord, returned to NH for a visit as well as to present gifts to several towns. He gave a monument to Sutton (where he was born) to honor its heroic dead from the War Between the States. he also gave a library building to the town of Warner, where he had grown up and arrived in Concord intending to give money to a local charity. When he learned of Concord's need for a larger and more modern hospital from a Mr. Hill he met with Dr. Conn and worked out an agreement to fund a hospital. Mr. Pillsbury selected the site a block away from Allison on South Main and worked on the plans for the hospital. Ground was broken in September, 1890 and the building was completed and furnished in 1891. Dedication was on October 5, 1891 and the hospital was named the Margaret Pillsbury Hospital after George Pillsbury's wife. The first patients were transferred on December 15, 1891.
---