Samuel Gregory 1813 - 1872
March 24, 2008
Samuel Gregory 1813 - 1872 was one of the founders of the homeopathic Boston Female Medical College in 1848, the first medical college for women in the World.
Gregory was ably supported in this by William Henry Seward, Israel Tisdale Talbot, William Cullen Bryant, Horace Greeley, Louisa May Alcott, Nathaniel Hawthorne, Henry Wadsworth Longfellow, Daniel Webster, William James, Otis Clapp and Harriet Beecher Stowe.
The Boston Female Medical College was designed by homeopathic supporter and architect William Ralph Emerson (cousin of Ralph Waldo Emerson), who also designed the Massachusetts Homeopathic Hospital.
Graduates and staff of the Boston Female Medical College included Bertha Van Hoosen, Mercy Bisbee Jackson, Anna Howard Shaw, Solomon Carter Fuller, Martha Thurston, DeLavenna Burroughs, Mary Jane Safford Blake, Rebecca Lee Crumpler, Hanna Myers Longshore, Amanda Sanford Hickey, Susan Dimock, Marie Elizabeth Zakrzewska,
Gregory had difficulty attracting and retaining faculty, trustees, and other personnel, but the school did attract many notable female students and staff, among them Dr. Marie Elizabeth Zakrzewska, who taught at the college and was also a founder of the New England Hospital for Women and Children, the first hospital to offer obstetrics, gynecology, and pediatrics within a single facility. From 1848 to 1874, the school trained over 280 students and granted 98 medical degrees. Many of its graduates became affiliated with other area hospitals.
The Boston Female Medical College was founded in 1848 as a school for midwives and graduated its first class of 12 women in 1850. Renamed the New England Female Medical College, the school was expanded in 1856 to include a full medical curriculum. In 1873 the college affiliated with Boston University School of Medicine and adapted a homeopathic medicine curriculum. Though co-educational, the Boston University School of Medicine continued its precursor's commitment to educating women with a large percentage of female students. In 1893 more than 30% of its students were women.
In 1848, Dr. Samuel Gregory founded the New England Female Medical College in Boston to train midwives, and ultimately to educate woman physicians.
Gregory sought to return women to the birthing room out of the conviction that "the employment of men in midwifery practice is always grossly indelicate, often immoral, and always constitutes a serious temptation to immorality."
Two years later, the Women's Medical College of Pennsylvania was founded in Philadelphia. It was the first of several schools committed to the full-fledged medical education of women.
The first medical college in (American) history was the Boston Female Medical College , founded in 1848 by homeopathic physician Samuel Gregory. In 1852 it changed its name to the New England Female Medical College. And in 1873, it merged with another homeopathic medical school, Boston University School of Medicine.
"Doctor or Doctress?" queried a letter to the editor that appeared in the Boston Transcript on May 4, 1860. Written as an appeal to the public, the letter called for the use of "doctress" as a distinct, separate title for female physicians.
Having gained favorable reception for his campaign to open a medical school for women in Boston just over ten years earlier, letter writer Samuel Gregory again turned to the public here through the "gentlemen of the press" to further his vision of the proper female physician. He maintained that this separate designation would help to ensure that the role of women in medicine was proper and well defined.
Gregory came a bit unstuck with the radical suffrage Suffrage strain in American women with this statement, and Mercy Bisbee Jackson argued him into a corner over this issue. There is no doubt that entrenched ideas often do need a good 'dust up' to clear the air, and these people were not scared of that! However, they did not let anything stop them achieving their ends, and arguments or not, they moved their World forward.
Samuel Gregory, philanthropist, born in Guilford, Vermont, 19 April, 1813; died in Boston, Massachusetts, 23 March, 1872. He was graduated at Yale in 1840, and for several years afterward engaged in teaching, lecturing, and writing on educational and sanitary subjects.
In 1848 he founded in Boston the New England Female Medical College, said to have been the first institution in the world for the exclusive medical education of women. Mr. Gregory was secretary of the College till his death.
In 1874 it was merged in the medical school of Boston University School of Medicine.
Samuel Gregory and his brother George issued pamphlets advocating the education and employment of women-physicians, and, in 1847, Dr. Gregory delivered a series of lectures in Boston upon that subject, followed in 1848 by a school numbering twelve ladies, and as association entitled the "American Female Medical Education Society."
Dr Samuel Gregory, who thought it was indecent for men to be delivering babies, was reluctant to allow women any say in the management of the college.
That mindset, in addition to his attacks on male practitioners and the mediocre level of training offered at the school, led the college into controversy, even among women. But this and other all-female institutions helped women achieve a level of training that would not have been otherwise possible.
Because the medical establishment denied graduates of these schools access to clinical experience in the public hospitals, most women's colleges founded their own companion hospitals to further enhance their training.
Samuel Gregory wrote Letter to Ladies, in Favor of Female Physicians for Their Own Sex, Female Physicians, Man-midwifery Exposed and Corrected: Or the Employment of Men to Attend … with Walter Channing, Female Midwifery Advocated; Or the Employment of Men to Attend Women in …, Facts and Important Information from Distinguished Physicians and Other Sources with George Gregory, Mesmerism; Or, Animal Magnetism and Its Uses; with Particular Directions for … _](http://books.google.com/books?id=w4dkGwAACAAJ&dq=samuel+Gregory&lr=&ei=O4TnR7yqM4uOywSp_8H4DA), [_Facts and Important Information for Young Men, on the Subject of … , Facts and Important Information for Young Women, on the Subject of …, The War Against the New England Female Medical College. Circular to the … ,
George Gregory was Samuel's brother, and he was a Boston Publisher who published a wide range of books on many subjects.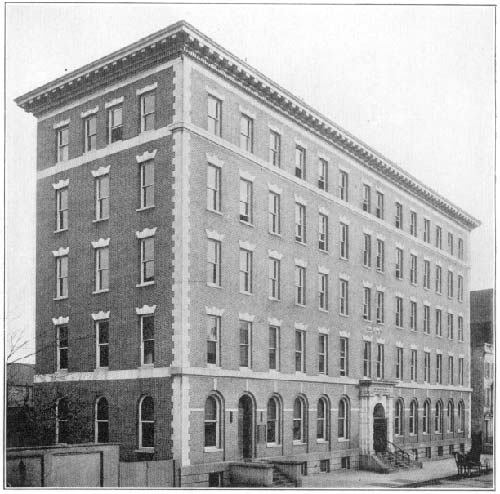 George W Gregory ?must be a grandnephew…
George W Gregory Elmira, New York, was born in Fleming, Cayuga county, New York, September 22, 1854, the son of Richard Gregory and Maria Smith, his wife. His early education was acquired in the common schools and in the high school of Auburn, New York.
In 1876 he entered the Albany Medical College and graduated in 1879. He studied homœopathy under the preceptorship of the late Dr. J. W. Cox, of Albany, and from 1879 until 1880 he practiced medicine in Albany, New York, removing thence to Troy, Pennsylvania, where he practiced until 1895.
Since that date he has practiced in Elmira. He was connected with the Albany Homœopathic Hospital from January, 1879, until June, 1880.
In Troy, Pennsylvania, he was burgess during the years 1875 and 1886, and also was school director from 1887 to 1895.
Dr. Gregory is a member of the New York State Homœopathic Medical Society and of the Southern Tier Homœopathic Medical Society of New York State. He married in June, 1883, Nellie Oliver. Their children are Richard Oliver and Margaret Gregory.
---