The Putnam Surname and Homeopathy
March 10, 2008

The Putnam surname, Boston Brahmin, contributed two homeopathic Professors, an important American book publisher, an orthodox doctor who converted to homeopathy and two homeopathic Military Surgeons.

Caroline Elizabeth Putnam** 1857 -**
of Kansas City, Missouri, born Rochester, N. Y., January 28, 1857 ; literary education, Rochester (N. Y.) Free Academy ; graduated, Kansas City Homœopathic Medical College, 1897 ; Professor of Materia Medica, 1902, Diseases of Children, 1902, and of Materia Medica since 1904 in the Kansas City Homœopathic Medical College. (And Vice President of the International Hahnemann Association in 1912).

George Palmer Putnam 1814 - 1872 was an important American book publisher.
George Putnam published the books of many classic American authors including his close friend Washington Irving, William Cullen Bryant, James Fenimore Cooper, and Edgar Allan Poe.
He served as secretary for the Publishers' association for many years and was an advocate of the creation of International Copyright Law. During the American Civil War, he participated in the Loyal Publication Society of New York, and functioned as the United States government's Commissioner of the Internal Revenue Service in New York City.
An important member of the New York artistic community, Putnam was the leading publisher of art books in his time and became one of the founders of the Metropolitan Museum of Art and its first Superintendent. He is also believed to have been the first publisher to offer "royalties" to authors like Elizabeth Barrett Browning and Thomas Carlyle.
George was the father of homeopath Mary Corinna Putnam Jacobi.
George Palmer Putnam was close to Nathaniel Hawthorne and the Peabody sisters, Ralph Waldo Emerson, Henry David Thoreau, (neighbours of Nathaniel Hawthorne), Margaret Fuller, as well as Bronson Alcott, Orestes Brownson, William Ellery Channing and Frederick Henry Hedge.
On Putnam's death in 1872 his sons George, John and Irving inherited the business and the firm's name was changed to G. P. Putnam's Sons.
G. P. Putnam's Sons published widely on homeopathy and transcendentalism and so much more, and they still publish books on homeopathy today, for example:
Everybody's Guide to Homeopathic Medicines. Dana Ullman and Stephen Cummings G. P. Putnam's Sons 1991
Homeopathic Medicine for Children and Infants Dana Ullman Penguin Putnam 1992
The Consumer's Guide to Homeopathy Dana Ullman Penguin Putnam 1996

Jeremiah S Putnam** 1797 -**
of York, Me., was bore in Danvers, Mass., August 20th,

His grandfathers, Jeremiah Putnam and Andrew Fuller, were both captains in the revolutionary army. His father was Thomas Putnam, Esq.
Receiving an education to fit him for such duties, he was engaged for some time, while quite a young man, in teaching in York. Subsequently selecting the practice of medicine as his business for life, he entered upon its study with Dr. William Lyman, a physician of note in his day, and on the completion of his studies, in 1823, established himself as a physician.
Attending to the duties of his position, he continued his practice as an adherent of the system in which he had been indoctrinated for twenty-seven years, when he was led by the fame of Hahnemann and the success of his followers to investigate the system of homœopathy.
Pleased with its theories and its scientific and harmonious facts, and witnessing its successful administration, he hastened to abandon the imperfect means he had hitherto employed, and gave in his adherence to the new faith, convinced daily, as he advanced step by step, of its great superiority, and rejoiced with his greater success in relieving his patients.
Especially noted for his treatment of the diseases of children, he has stood at his post as a homœopathist for the last twenty-three years, completing in all a half century of usefulness as a general practitioner ; in all this time enjoying good health and activity, and never obliged in a single instance to resort to his own skill or to take a particle of medicine.
He has been identified, since its organization, with the Republican party. Upon the choice of President Lincoln to the Presidency, he was appointed Collector of Customs in York, but resigned the same in 1869. Has served as one of the School Committee from 1830 to 1850, and is now (1873) Chairman of the Board. He has attended 2500 obstetric cases successfully, having never lost a case, and never used or applied the forceps.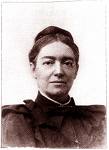 Mary Corinna Putnam Jacobi 1842-1906 From the wealthy and well-connected Putnam publishing family, Jacobi graduated from the homeopathic Female Medical College of Pennsylvania and worked at the homeopathic New England Hospital for Women and Children in Boston.
As Lecturer on Materia Medica from 1871, and Professor of Materia Medica and Therapeutics from 1873 to 1889, she helped raise educational standards. continue reading:

Thomas Putnam** 1834 - **** **
of Farmington, Ills., was born in Utica, N. Y., December 8th, 1834. He is descended from some of the first settlers of New York. Several of his ancestors served in the revolutionary war and in the war of 1812, with great credit.
He was educated in Utica, N. Y., and was afterward entered as student in the office of Dr. J. C. Raymond, of that city.
He then attended lectures in Albany, N. Y., and in Philadelphia, Pa., graduating at the Homœopathic Medical College of Pennsylvania in

Immediately after graduating he commenced the practice of medicine, which he has continued to the present time.
In 1861, he emigrated to Illinois, and shortly after his arrival there he entered the army as private. His thorough medical education would not permit him to remain in the ranks. His merits were recognized by those in command, and he was promoted to the position of Assistant Surgeon.
With this rank he served for seventeen months, then passed his examination, at St. Louis, before the Army Board, and was promoted to the rank of Surgeon. He served until the close of the war, and since that time has devoted himself to private practice, in which he is very successful.

Warren Edward Putnam 1857 -
Bennington, Vermont, born Putnam, Ontario, Canada, May 6, 1857 ; educated Brantford Collegiate Institute ; graduated, Cleveland Homœopathic Hospital College, 1881; post-graduate course, St. Thomas Hospital, London, Eng., 1884; Chicago, 1891; member of the American Institute of Homœopathy; appointed surgeon general of Vermont, 1896 and 1904; brigadier general Vermont National Guard; member of governor's military staff; member Sons of the American Revolution, Society of Colonial Wars.
---