The Channing Family and Homeopathy
March 08, 2008

The Channing Family contributed a famous homeopath, an orthodox doctor who was Dean of Harvard, a transcendental poet, a famous Unitarian preacher or two and an abolitionist - and all of them supported homeopathy.
_ family tree of the Channing family _

Ellery Channing 1818 - 1901 son of Walter Channing.
was a Transcendentalist poet, nephew of the Unitarian preacher William Ellery Channing. His namesake uncle was usually known as William Ellery Channing or Dr. Channing, while the nephew was commonly called Ellery.
The younger Ellery Channing was thought brilliant but undisciplined by many of his contemporaries. Bronson Alcott famously said of him in 1871,
"Whim, thy name is Channing."
Nevertheless, the Transcendentalists thought his poetry among the best of their group's literary products…
In 1841 he married Ellen Fuller, the younger sister of transcendentalist Margaret Fuller, and they began their married life in Concord, Massachusetts where they lived a half-mile north of The Old Manse as Nathaniel Hawthorne's neighbour.
Ellery was a close friend of Henry David Thoreau:
He was befriended by Henry David Thoreau, and praised and often published in The Dial by Ralph Waldo Emerson. Some speculation identifies him as the "Poet" of Henry David Thoreau's Walden; the two were frequent walking companions…
In 1844-1845, Channing separated from his family and restarted his wandering, unanchored life. He first spent some months in New York City as a writer for The Trib__une, after which he made a journey to Europe for several months. In 1846 he returned to Concord and lived alone on the main street, opposite the house occupied by the Thoreau family and then by Bronson Alcott. During much of this time he had no fixed occupation, though for a while, in 1855-1856, he was one of the editors of the New Bedford Mercury.
Ellery was a frequent visitor at The Peabody sister's shop and was influential in the transcendentalist movement. Elizabeth Palmer Peabody's shop became a Foreign Library and lecture venue for many of the influential movers and shakers of the times, and it also sold homeopathic remedies.
Ellery Channing was also close to Ralph Waldo Emerson, Henry David Thoreau, Margaret Fuller, Bronson Alcott, Orestes Brownson, Frederick Henry Hedge and George Palmer Putnam.
Theodore Parker also attended Transcendentalist meetings at Elizabeth Palmer Peabody's home, and Elizabeth published Parker's writings, as well as the writings of Nathaniel Hawthorne, Ellery Channing and Margaret Fuller.
Ellery Channing was an active abolitionist:
Ellery Channing's book, Slavery, was published that year, the same year the citizens of East Feliciana, Louisiana, offered a $50,000 reward for the capture, dead or alive, of the wealthy American industrialist Arthur Tappan, president of the American Anti-Slavery Society.
In the fall of 1835 William Lloyd Garrison spoke before the Boston Female Anti-Slavery Society and was attacked by a mob, was hidden in the building, was found and tied up, was dragged through the streets, and was almost lynched before authorities took him to jail for his own safety. Bronson Alcott visited him there.
On the wall of his cell Garrison had scratched a message noting he'd been brought there to be protected from a respectable and influential mob who'd sought to destroy him for preaching the abominable and dangerous doctrine that all men are created equal. His name was now known everywhere.
Boston became the center of the abolitionist movement, with Garrison and his disciples the leading advocates and orators for abolitionism…
In 1840, the year that Henry David Thoreau, twenty-three, met and befriended the Concord poet Ellery Channing, twenty-two, Ralph Waldo Emerson was thirty-seven, a year older than Elizabeth Peabody, at whose bookshop George Ripley, thirty-eight, was often present, talking like an excited teenager when he got going on social reform, Transcendentalism, and his grand notion, Brook Farm.
A disciple, Thomas Wentworth Higginson, seventeen, was then a theological student under Professor Andrews Norton at Harvard, one of a growing number of students bored senseless by the bourgeois, respectable tenets of Unitarianism and the status quo. The Transcendentalists offered a romantic alternative, a revolt.
Professor Norton's accusation, that the Transcendentalists were heretics, of course just fed the fire, making the new philosophy all the more alluring to Harvard's brightest young minds…
In 1841, Margaret Fuller's sister Ellen met Henry David Thoreau's Concord friend Ellery Channing in Cincinnati, where he was allegedly studying law… In the autumn, in Cincinatti, the eccentric young nephew of Dr. William Ellery Channing, the poet Ellery Channing, married Margaret Fuller's sister, Ellen…
Back in New England, in May, 1843, Ellery Channing moved with his bride, Ellen, into Concord's Red Lodge house, not far from Emerson's place. Bronson Alcott's English friend Charles Lane bought the Wyman Farm at Prospect Hill, in Harvard, Massachusetts.
The Alcotts, Charles Lane, and Henry Wright moved to Harvard, to Fruitlands, on June the 1st…
That summer Henry David Thoreau gave Hawthorne his boat. Ellery Channing would later inherit the boat from Hawthorne. When it finally began go to pieces, Channing took it to the village blacksmith, Mr. Farrar, a quiet man fond of roaming in the woods and pastures. Farrar was said to be, with Ralph Waldo Emerson, Henry David Thoreau, and Channing, among Concord's Fraternity of Walkers…
In the spring, Ellery and Ellen Channing moved to a house on Lexington Road. Channing's sister Mary got engaged to her second cousin, Thomas Wentworth Higginson, the same Higginson who'd studied with Andrews Norton at Harvard and had come under the spell of George Ripley at Elizabeth Peabody's bookshop, which by now had become much more a boardinghouse than a bookstore.
Henry David Thoreau joined Channing that summer, in 1844, for the first of many outings they would make together. They walked to Mount Greylock in northern Massachusetts, went west to the Hudson, returned by steamboat to New York, and were back in Concord by August 1st.
In addition to his published poems, Ellery Channing wrote Selected Writings, Self-culture: An Address Introductory to the Franklin Lectures, The Duty of the Free States: Or, Remarks Suggested by the Case… , Memoir of William Ellery Channing, with Extracts from His Correspondence… , The Works of William E. Channing, _Dr. Channing's Note-book, _Discourses, Reviews and Miscellanies, Correspondence of William Ellery Channing and Lucy Aikin: From 1826-1842, The Works of William E. Channing, Discourses on War, The Channing Centenary in America, Great Britain, and Ireland: A Report of … , A Letter to the Hon. Henry Clay, on the Annexation of Texas… , The Perfect Life: In Twelve Discourses, Lectures on the elevation of the labouring portion of the community, A Letter to W. E. Channing, D.D., on the Subject of the Abuse of the Flag and many more.

Henry Trevett Channing 1760 - 1840 brother of Walter Channing and William Ellery Channing, great uncle of William Henry Channing, father of homeopath William Channing.
_(Article by Frank Carpenter) _Henry Trevett Channing (January 17, 1760-August 27, 1840) was the uncle and mentor of the leading exponent of American Unitarian Christianity, William Ellery Channing. He played a role in the earliest days of the Unitarian controversy.
The youngest of seven children of Mary Chaloner and merchant John Channing, Henry was born in Newport, Rhode Island. His sister Mary married George Gibbs, who with Henry's brother Walter established one of the most successful New England mercantile firms of the day. His brother John was a sea captain and privateer in the Revolution. His brother William, father of William Ellery Channing, served as Rhode Island Attorney General during the Revolution and as United States District Attorney for Rhode Island.
Henry entered Yale College as a junior in October 1779 after Ezra Stiles became president. Stiles had been the family minister in Newport and friend of his parents. After graduating, Channing stayed on to study divinity and was licensed to preach by the New Haven Association in 1782. He was a College Tutor, 1783-86. In 1791, he was considered for Professor of Divinity at Yale.
In 1786 a tragedy occurred in New London, Connecticut. A thirteen year old Pequot girl murdered a neighboring six year old white girl in revenge for what the white community thought a "petty offense" and was condemned to death. Sent by Stiles to the execution, Channing preached a sermon, God admonishing his People of the Duty, as Parents and Masters, to an immense throng, "many of whom were completely overpowered."
As a result, Channing was immediately called to become the minister of the Congregational Church in New London. Stiles attended the ecclesiastical council in 1787 and gave the ordination sermon.
Channing married Sally McCurdy in 1787. They had nine children, all sons, four of whom survived into adulthood. Sally died in 1798.
From the beginning of his career Channing favored Arminian over Calvinist theology. While settled in New London, he began to have further theological doubts. Stiles wrote in his diary in 1791 that Channing was among those
"giving up the eternal generation of the Son," doubting "whether this was a scriptural doctrine."
Channing never preached his emerging Unitarian beliefs. Nevertheless, according to his great-nephew William Henry Channing, he "preserved a spirit free and bright, cheerful in hope and utterly intolerant of bigotry."
The following year, 1792, the twelve-year-old William Ellery Channing, was sent to New London to prepare for college under the care of his uncle. William Henry Channing later recorded that Henry was "singularly exacting of courteous respect" and "though kind of heart, was severely precise in manners."
In spite of this Henry and William Ellery developed a lifelong closeness. Together, they were intrigued and impressed by a series of revivals in New London. William's deep and lasting participation in religion began under the influence of his uncle.
In 1794 William left for Harvard College. Henry wrote to him, "We never can forget such a nephew, or rather such a son" and "We know that your situation and your genius justify us in forming the most flattering ideas of the future eminence of our nephew."
Learning of his aunt's last illness, William wrote back, "Can I ease your burdens? Consider me a son… . You know that it would constitute the happiest circumstance of my life to contribute to your happiness or the happiness of your family."
Called to one of Boston's mercantile churches in 1802, William wrote to his uncle, "I hope, sir, you will be present, & preach the [ordination] sermon. Your fatherly goodness is a stronger motive than your near connection with me, for soliciting this favor. In this most solemn act, I wish you to bear a part. You have had no little share in conducting me to the choice of the sacred profession."
Although he never preached his unitarianism, Henry Channing's theological views eventually came under scrutiny. After John Sherman (1772-1828), minister in Mansfield, Connecticut, published the first formal and elaborate defense of Unitarianism in New England, One God in one person only: and Jesus Christ a Being distinct from God, dependent upon Him for his existence, and his various powers; maintained and defended, 1805, Channing was selected chair of a council to dismiss him from his church.
The council also included Aaron Bancroft, later first President of the American Unitarian Association, John Thornton Kirkland, later President of Harvard College, and Abiel Abbot of Coventry, Connecticut, who would later be subject to the same treatment as Sherman.
Channing advocated so strongly for Sherman's point of view that he was censured by the council. In 1806 Channing requested and was granted dismissal from his own church.
Channing served the Congregational Church in Canandaigua, New York, 1808-11. He left Canandaigua because, as he later wrote, "poor health forbad my preaching."
On a visit to Boston in early 1811 he wrote to his brother Walter that "the brotherhood greet me with great cordiality, excepting [Jedidiah] Morse and his compeers, whom I wish not to take to my bosom."
While searching for a new settlement he corresponded with his nephew. William wrote him, "I fear that the spirit of intolerance is extending itself through the state, & that men, who will not enter the ranks of the prevalent party, will not easily obtain a settlement. In this state of things, I lean to the opinion that your wish of 'a form of retirement' with occasional preaching will place you at once in the happiest & most useful condition."
Although his health improved Channing was never settled again. After living in Newport, Channing returned to New London in 1817. He was twice elected to the House of Representatives of Connecticut on the Toleration Ticket, a brief but successful alliance of Connecticut Republicans and opponents of the Connecticut Standing Order.
The author of the Yale sketch of Channing recorded that, "He was also charged by some with instigating [disestablishment] legislation distinctly intended to annoy his former ministerial brethren."
Around the age of 60 Channing moved to New York City where he lived with his son William, a leading homeopathic physician.
In 1839 William Ellery Channing wrote to Orville Dewey who was settled in New York, of one of the major issues in the Channing family, slavery, "By the way, say nothing to my Uncle, if you meet him, of the cause of my failure to preach. My anti-slavery labours have been very painful to him as well as some other friends. I never name the subject to him—as I wish in no way to disturb his last days."
Henry Channing died in New York City and his body was returned to Rhode Island where it was buried in the ancient family burial plot in Newport's common Burial Ground. (Article by Frank Carpenter).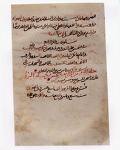 john channing** **There were two other Dr. Channings. Both John Channings. Emilie Savage-Smith gives the first's dates as 1703-1775 of London and as apothecary and Arabist, i.e. he translated Arabic medical texts into Latin for usage by English medical men. He had a nephew, also John who trained with him. This John Channing spent some time in South Carolina, owning several plantations and writing numerous letters, one still exists, to the Newport Channings.

Mary Elizabeth Channing Higginson 1820 -1877 daughter of Walter Channing, niece of William Ellery Channing, great niece of William Henry Channing and cousin of homeopath William Channing and Ellery Channing married to homeopathic supporter Thomas Wentworth Higginson.

Walter Channing 1786-1876 father of Mary Elizabeth, brother of Henry Trevett Channing and William Ellery Channing, great uncle of William Henry Channing, uncle of homeopath William Channing.
Walter Channing was an orthodox doctor who was Dean of Harvard Medical School. Walter lectured at The Ladies Physiological Institute alongside homeopaths, hydropaths, phrenologists, physiologists and supporters of women's medical education.
Walter supported homeopath Diocletian Lewis:
Born in Auburn, New York, in 1823, Diocletian Lewis studied medicine with a local doctor, attended the Harvard Medical School for a single term, and then, without further warrant until he received an honorary M.D. from the Homeopathic Hospital of Cleveland in 1851, practiced medicine at Port Byron and Buffalo, New York, at the latter place also editing a monthly magazine, The Homoeopathist.
At intervals he traveled through the South, the Midwest, and Canada, lecturing on temperance and physical education, invariably closing his discourse on the latter subject by inviting the audience to join him in calisthenics.
In 1861 he incorporated the Boston Normal Institute for Physical Education with the backing or approval of such men as Bronson Alcott, President Cornelius Felton of Harvard, Walter Channing, a former dean of the Harvard Medical College, Edward Everett, Oliver Wendell Holmes, and the publisher James T. Fields. This school was destined to graduate 420 persons in its seven-year existence.
The Walter Channing (1786-1876) papers form part of the Channing Family collection and consist of personal papers, correspondence, lectures, essays, and case notes of Dr. Walter Channing, a Boston physician and pioneer in the field of obstetrics. The collection is housed in 8 manuscript boxes and 2 cased volumes.
The collection includes both personal and professional correspondence. Family members represented include his grandson, Walter Channing, his brothers William Ellery and George Gibbs Channing, and his sister, Lucy Channing Russel.
The professional correspondence includes letters from grateful patients, letters from other physicians regarding mutual patients, and letters of appointment to various professional positions and organizations.
Personal papers include autobiographical writings, reminiscences of his career at Harvard Medical School, wills, an account book kept from 1869-1871, and a scrapbook containing diary entries made by his wife, Barbara Higginson Perkins, March - Oct. 1821.
Also included are manuscripts for Channing's travel memoirs, A Physician's Vacation (1856), describing his travels to Europe in 1852, and "A Sketch of That Town Into the Highlands of Scotland in Autumn of 1810," later published in Reminiscences of Foreign Travel (1856).
Many of the medical lectures were delivered at the Harvard Medical School, where Channing taught from 1815 to 1847. The lectures concern various aspects of women's health, childbirth, legal medicine, and general medicine including cholera and homeopathy.
Non-medical writings and lectures cover topics including art, education, and politics. Lectures covering topics such as temperance and public health reflect Channing's personal interest in social and moral reform.
Many of these non-medical lectures were delivered to organizations including the Society for the Diffusion of Useful Knowledge, the Society for Obstetric Improvement, and the Harvard Temperance Society.
The case notes include Channing's midwifery casebook (and a photocopy for use in the Reading Room), kept from 1811-1822, which contains notes on approximately 195 cases attended by Channing. The collection also contains notes on several additional midwifery and general medicine cases, many of which are undated and/or fragmentary.
In general, Channing's notes are very detailed and include names and ages of patients, dates of treatment, and relevant medical history. For childbirth cases, Channing also describes the sex of the child delivered, and general notes on the delivery including the progression of labor and the presentation of the fetus.
Includes lectures and notes on lectures delivered to midwifery and legal medicine classes at Harvard Medical School, addresses to various organizations, and lectures on non-medical topics.
Midwifery lectures cover topics including pregnancy, fetal development, labor, infanticide, menstruation, and diseases and disorders of the female reproductive system.
Legal medicine lectures consider insanity, suffocation, toxicology, and sudden death, as well as the role of physicians in the legal system. Many of his lectures on midwifery and legal medicine also contain examples from his cases.
Additional medical lectures cover topics including cholera, pericarditis, pneumonia, and homeopathy. Also included are addresses on medical topics presented to the Massachusetts Medical Society and the Society for Obstetric Improvement.
Lectures on non-medical topics cover subjects ranging from art and philosophy to politics and the United States Constitution. Also included are addresses to non-medical organizations such as the Society for the Diffusion of Useful Knowledge, and the Washington Benevolent Society of Massachusetts.
Other topics covered reflect Channing's interest in social and moral reform, especially temperance, including notes and lectures on temperance reform and public health, and addresses delivered to the Massachusetts Temperance Society and the Harvard Temperance Society.
1848: Dr. Walter Channing of Boston first used ether for childbirth, for humanitarian reasons.
Walter Channing, Professor of Midwifery and Medical Jurisprudence at Harvard, published a summary of over 500 instances of ethers successful use, and most doubters within the profession were satisfied.
The substance was first used to achieve painless childbirth in Edinburgh in January of 1847, though it wasn't fully accepted until 1853, when Queen Victoria (who was almost as revered in this country as in her own) bore Prince Leopold under its influence. Still, even right on through the Civil War, many surgeons believed that "surgical shock" was necessary for the success of an operation.
Of interest: another Walter Channing, who was their Uncle was the very wealthy one, the merchant who made all the money in the firm of Gibbs and Channing.

**William Channing **1794 - 1855 cousin of William Ellery Channing, son of Henry Trevett Channing, nephew of William Henry Channing and Walter Channing.
was an orthodox doctor who converted to homeopathy. William Hans Burch Gram and Abraham D Wilson and took part part in their discussions on reform practice, and joined with them to advocate the public examination of all candidates to for license to practice medicine.
William adopted homeopathic practice in the Cholera epidemic of 1832 and was so impressed by the results he published them. This public conversion to homeopathy had a profound effect on his colleagues, and William became a thorough Hahnemannian homeopath.
As a result of his conversion to homeopathy, many orthodox colleagues followed suit, as well as the Unitarians and the Transcendentalists.
William promoted homeopathy and medical education, claiming that with homeopathy, medicine had finally become a science based on an uncomplicated general law.
William espoused competition between homeopathy and allopathy, as he believed that homeopathy was exclusive and antoganistic to allopathy (note the author's confusion here between Walter and William Channing). Consequently, William is blamed as creating the schism in the principles of practice which would eventually lead to the founding of the International Hahnemannian Association in 1881.
William Channing of New York city, was born in Massachusetts, near the, beginning of the present century. He graduated at Rutger's College. Becoming interested in Dr. Gram and his theories, he studied the subject, and, while visiting the cholera hospitals, in 1832, became dissatisfied with the old mode of treatment, resolving to make a trial of camphor, caprum and veratrum. The results were so successful that he published an account of them in the journals, avowing his conversion to homœopathy. He differed from some of his homœopathic brethren, entirely disapproving of the use of any of the old school remedies, such as the endermic use of mercury in syphilis, and apocynum in ascites. Hitherto homœopathy had been regarded as one of Dr. Gram's vagaries, but the successful treatment of cholera excited so much opposition that the practitioners of the old school suffered severely in pocket. He was extremely reticent in character, so that no one knew anything of his social and family affairs. Even the date and place of his birth is not certainly known, nor are we acquainted with the date of his graduation. He died of paralysis, in Hamburg, Pa., February 11th, 1855.
Wilder tells us that in this country Homeopathy was derided and scoffed at as "the quackery of the drawing-room"—after its espousal by such eminent scholars as William Channing and Hans Burch Gram, of Boston and such conspicuous social figures as John Franklin Gray and Amos Gerald Hull of New York
His successful public trials of Veratrum, Camphor, and Cuprum in the 1832 cholera epidemic were to firmly establish homeopathy in New York.
William Channing was Vice President of the American Institute of Homeopathy.
Hans Burch Gram and John Franklin Gray continued, for a time, the only representatives of the new school in New York, and probably in this country, and the situation at that time was certainly very discouraging.
The future, that a year before had seemed so full of promise to Dr. Gray, had suddenly grown dark and forbidding. His conviction of the soundness and ultimate triumph of his opinions must have been strong indeed to sustain him unshaken in his faith during this revulsion.
But the denunciations of the new method and its brace of confessors, had the effect of compelling the attention of some thoughtful men to the subject. The first in the city to approach it in a candid spirit was the late Abraham D Wilson, whose accession in 1829 was a great encouragement. Dr. William Channing followed soon after, to the astonishment of friends and to the great joy of the other converts.
Both these men were of the highest character as physicians, and of excellent social position, but the first consequence of their act was as disastrous to them as in the experience of Dr. Gray. From that time converts to the new practice became more frequent, and soon Drs. Curtis, Channing, Cook, Taylor and Freeman (now all departed), and later, Drs. Bayard, Ball, McVickar and others of this city, including five of the class graduating with Dr. Gray, of whom Dr. W. C. Palmer and myself are believed to be the only survivors, were added to the number.

William Ellery Channing 1780 - 1842 nephew of Walter Channing, great nephew of William Henry Channing, cousin of Mary Elizabeth Channing and William Channing, uncle of Ellery Channing, and brother of Walter Channing and Henry Trevett Channing. William Ellery was a Universalist preacher who went to read the newspaper at Elizabeth Palmer Peabody's Foreign Library and shop. William Ellery became mentor to Elizabeth Palmer Peabody
Channing began walking with Elizabeth Palmer Peabody every Saturday in order to test out his sermon topics with her. Eventually, over his initial objections, she became his amanuensis, copying out his sermons for distribution. Even years later, after Elizabeth had moved on, Channing would ask for her assistance whenever he had something to prepare for print. Elizabeth's adoration of Channing lasted a lifetime; in her eighties, she published the highly complimentary Reminiscences of Rev. Wm. Ellery Channing.
William Ellery received a letter from Richard Robert Madden who used the services of  Sharpe, Field & Jackson, Solicitors, 41 Bedford Row - Mr. Field was a close friend of  James John Garth Wilkinson, and his father  James John Wilkinson, (Swedenborg Archive Family Register A148a Temple Bar loose leaf Documents and Summary Enclosed English Documents from 1662 (Latin documents begin 1621).
*From http://www.yale.edu/glc/archive/897.htm NEW YORK December 14, 1839
JOSEPH STURGE Birmingham
My dear Friend,
When Dr. Madden was here he, in conjunction with the counsel for the poor Africans brought here in the schooner Amistad, addressed a letter to the British members of the Mixt Commission at the Havana, requesting them to procure certified copies of the Treaties between England and Spain of 1814 and 1815 and Annexes. Yesterday a letter was recd from the British Commissioners stating that it was very doubtful whether they should be able to procure them–as the Govr would not probably affix his signature–that it was an extra-judicial act in them to apply for it—they might be censured by their own Govt as well as the authorities of Cuba, &c. Still their letter was very civil & concluded thus:—'We cannot conclude without expressing our gratification to observe the truly British feeling which animates your community on the subject of the wrongs to which those unhappy victims of the Slave trade have been exposed, and the peculiar zeal and ability you manifest in their behalf.' We shall write to Mr. Fox, [21] the British minister in this country to apply to the Spanish minister here for certified copies of the Treaties and the Cedula or Royal Decree of Spain but we have little expectation of procuring them in this way—as the Spanish minister, like the Govr of Cuba may wish, instead of facilitating us to throw every obstacle in the way of obtaining the papers wanted. We have in books (our own law books and in British books) copies of said Treaties &c, but they cannot be received in Courts of Justice. Certified copies are indispensable. It would be desirable to obtain them from Spanish sources, but if this cannot be done we must obtain them from the British authorities. To ensure copies at any rate and as speedily as possible, Theodore Sedwick Esqr. Of counsel of the Africans, has, by this vessel, written to William Sharpe Esq. of the firm of Taylor, Sharpe, Field & Jackson, Solicitors, 41 Bedford Row, London for certified copies of the Treaties between England & Spain of 1814 and 1815 and Annexes, and by my permission has directed him to apply to you for the fees &c. I will thank you to advance the sum, & on your informing me the amount I will immediately reimburse you. I will thank you to see, before paying them, that the sum charged is reasonable. If you can get Dr. Madden or Mr. Scoble to see Mr. Sharpe, and urge him to thoroughness & despatch we shall be greatly obliged. We hope also that Dr. Madden will get instructions sent from the proper authority to the British Commissioners to afford every facility in their power in this case. We are most unfortunate in attempts to procure testimony in several respects. Our own Sec. Of State (Mr. Forsyth) is a Slaveholder—we get no facilities from our own Government—and the British Commissioners even are afraid of offending the Spaniards or their own Govt by performing an act not strictly, as they conceive, within the line of their duty.
"Dr. Madden's letter [22] to Dr. Channing on the Slave trade &c,. is published & I hope to send you a copy by this opportunity. It is a severe thing, but justly deserved, & will, I hope, do much good. I shall send it to the care of Messrs Cupper, Benson & co, as I do not know your regulations about postage on pamphlets. When I was in England the postage on newspapers & pamphlets was enormous. Postage on newspapers & letters is now reduced. How it is on pamphlets I shall be glad to be informed…. [23]
"Affect & truly your's
"Lewis Tappan"
Henry Stephen Fox. The communications passing between Mr. Fox and Secretary of State, John Forsyth; viz., Fox to Forsyth, January 20, 1840, and Forsyth to Fox, February 1, 1841, communicated to Congress by President Van Buren, were published in full in the B. & F. A-S reporter, II, 58-59 (March 24, 1841). For additional information on the Amistad case, see Memoirs of John Quincy Adams….Ed. By Charles Francis Adams, X, 132 ff., 367 ff.; XII, 186; Moore, J.B., International Law Digest, V, 852-854. 22. Madden Richard Robert, A Letter to W. E. Channing…on the Abuse of the Flag of the United States in…Cuba, and the advantage taken on its protection in promoting the slave trade, (Boston, 1839). A Calm Observer, writing to Dr. Channing after Madden's letter to him had become public, accused Madden of being always unreliable, a hypocrite, and of making a pretense to learning; but he, none the less, admitted the truth of Madden's main contention that the Americans were engaged in and facilitating the slave trade (See pp. 25-27). He claimed, however, that, as the law stood, it was impossible for the United States Consul to do anything about it and he begged of Dr. Channing that he would make a moderate appeal to the American people. A second Madden letter against Trist was addressed to Ferdinand Clark of Havana, dated September 6, 1839, and published in the Emancipator, December 19, 1839, copied from the New Orleans True American, where the one to Channing was also published. 23. As a general thing, hereafter, all references to postal rates will be omitted from the letters.
William Ellery Channing wrote Unitarian Christianity: A Discourse on Some of the Distinguishing Opinions … , A Sermon, The Christian Disciple, Sin and Its Consequences, An Address on Temperance, An Address Delivered at Lenox on the First of August, 1842, Remarks on the Rev. Dr. Worcester's Second Letter to Mr. Channing, Discourse on the Evidences of Revealed Religion, A Discourse Occasioned by the Death of the Rev. Dr. Follen, Channing Day by Day: Thoughts for Each Day Selected from the Writings of … , The Ministry for the Poor: A Discourse Delivered Before the Benevolent … , Thoughts on Moral and Spiritual Culture, A Letter to the Rev. Samuel C. Thacher: On the Aspersions Contained in a … , A Sermon, Preached in Boston, July 23, 1812: The Day of the Publick.

William Henry Channing 1810 - 1884 great nephew of Henry Trevett Channing and Walter Channing, nephew of William Ellery Channing, second cousin of William Channing and uncle of Ellery Channing.
William Henry Channing was born in Boston, Massachusetts. Channing's father died when he was an infant, and responsibility for the young man's education was assumed by his uncle, William Ellery Channing, the pre-eminent Unitarian theologian of the early nineteenth century.
William Henry Channing graduated from Harvard College in 1829 and from Harvard Divinity School in 1833. He was ordained and installed over the Unitarian church in Cincinnati in 1835. After filling several pastorates in the United States, he succeeded (1857) James Martineau as minister of the Hope Street Unitarian Chapel, Liverpool, England.
At the commencement of the American Civil War he returned (1862) and took charge of the Unitarian church in Washington, D. C. He was one of the early supporters of the socialistic movement in this country and was editor of the Present and the Harbinger.
In 1848 he presided over The Religious Union of Associationists in Boston, a socialist group which included many members of the Brook Farm commune.
William Henry Channing, along with the younger Ellery Channing, was a Transcendentalist. He was a prolific writer, contributing to the North American Review, the Dial, the Christian Examiner, and other serials, a member of the Transcendental Club, and corresponded with Ralph Waldo Emerson.
William Henry Channing was a collaborator of Moncure Daniel Conway:
That same year, accompanied by William Henry Channing, Conway's successor in the Washington pulpit, Conway visited the White House in an attempt to persuade President Abraham Lincoln that immediate, unqualified emancipation offered the best chance of ending the war. His proposal was quickly dismissed. Later that year Moncure Conway led his father's slaves, who in the confusion of war had fled to Washington, in a daring escape to freedom in Ohio.
Brooklyn was at various times home to Fourierist reformers such as William Henry Channing, Henry Wadsworth Longfellow, Isaac Hopper's dear friend Lydia Maria Child, and the Quaker philanthropist Marcus Spring. It was also a hotbed for mystical movements such as phrenology, mesmerism, homeopathy, free love, and spiritualism.
William Henry Channing was a friend of Susan B Anthony and Elizabeth Cady Stanton, who wrote:
I was already acquainted with many of the people and the surroundings in Seneca Falls, as my sister, Mrs. Bayard, had lived there several years, and I had frequently made her long visits.
We had quite a magnetic circle of reformers, too, in central New York. At Rochester were William Henry Channing, Frederick Douglass, the Anthonys, Posts, Hallowells, Stebbins,–some grand old Quaker families at Farmington,–the Sedgwicks, Mays, Mills, and Matilda Joslyn Gage at Syracuse; Gerrit Smith at Peterboro, and Beriah Green at Whitesboro…
The most noteworthy of the early conventions were those held in Massachusetts, in which such men as William Lloyd Garrison, Wendell Phillips, Willian Henry Channing, Theodore Parker, and Ralph Waldo Emerson took part.
Of interest: William Henry Channing's daughter Frances Maria married the poet Sir Edwin Arnold. Of his son Francis Allston, a source reads: "He has since (1914) enjoyed the distinction of being the first American-born citizen to receive a patent from an English King creating him a peer of the realm." (M.R. Cabot, ANNALS OF BRATTLEBORO, 551)
---