Phoebe Ann Coffin Hanaford 1829 - 1921
February 22, 2008

Phoebe Ann Coffin Hanaford 1829 - 1921 was influenced by Edna Dow Cheney and she was a close friend of Lillie Devereux Blake, Mary Baker Eddy, Susan B Anthony, Elizabeth Cady Stanton and Julia Ward Howe.
Phoebe was the cousin of Martha Coffin Pelham Wright and Lucretia Coffin Mott, and married to homeopath Joseph Hanaford. Phoebe spoke from the pulpit alongside Mary Wright Sewell and Olympia Brown.
With thanks to Lisa M. Tetrault:
From http://www.nha.org/history/hn/HNhanaford.htm In the first decade of the twentieth century, Phebe Hanaford was asked to help officiate at the funeral services for two leading women's rights activists of the nineteenth century: the feminist philosopher Elizabeth Cady Stanton and the woman-suffrage organizer Susan B Anthony.
The two friends, who had shared a life of labor, died within four years of each other, and Hanaford knew them both well. One of the nation's first female ministers, an author, feminist, and Nantucket native, Hanaford was intimately involved in the early women's rights campaign for nearly the entire span of the seventy-five-year movement.
The invitation in her old age to preside at the funerals of arguably the most famous women of the nineteenth century testified to Hanaford's own prominence…
Hanaford papers… (are) preserved in the vaults of the Nantucket Historical Association's Research Library… Hanaford, along with many other women, played key roles in creating and developing a powerful women's rights movement…
Phebe Ann (Coffin) Hanaford was born in Siasconset on Nantucket Island on May 6, 1829. She was the only child of the merchant and shipowner George W. Coffin and his wife Phebe Ann (Barnard) Coffin. Both were Quakers and direct descendants of the island's first white settlers, Tristram Coffin and Peter Folger.
Phebe Ann (Barnard) Coffin died shortly after her daughter was born, and George Coffin subsequently married Emeline (Barnard) Cartwright (widow of Joseph Cartwright Jr.), with whom he had seven more children. Reared on Nantucket with her elder stepbrother and her younger half brothers and sisters, little Phebe had both public and private schooling.
(Phebe lived amidst women who bore the responsibilities of daily life as the whaling men were at sea. These two influences made Phebe an extraordinarily independent woman).
She studied an advanced, classical curriculum (including Latin and higher mathematics) under an Episcopalian minister, the Reverend Ethan Allen of Trinity Church. Phebe, however, was raised in a Quaker tradition, and she was accustomed to hearing women speak and preach in Friends meetings. Phebe's free spirit and bent for reform showed at an early age.
She reportedly often mounted a box in the barn and played preacher with the neighborhood children assembled as her congregation, and she frequently climbed up Brant Point lighthouse where she declaimed Lord Byron and Shakespeare, both considered too worldly for an austere Quaker home.
When only eight, she signed a temperance pledge, and at thirteen she was writing for the press. At age sixteen, Phebe took a job teaching school in Siasconset. Four years later, at age twenty, she married Dr. Joseph Hanaford, a native of Newton, Massachusetts, and a homeopathic physician, medical writer, and teacher.
Ten years her senior, Joseph Hanaford had been working in Nantucket, where the two lived on and off during the early years of their marriage. Eventually, Phebe moved off the island in 1857, settling with her husband first in Beverly, Massachusetts, and later, in 1864, in Reading. The couple had only two children, Howard and Florence.
During the 1850s and 1860s, Phebe raised her children, turned to writing, and gave her first sermons. Over those years, she wrote many of her books, of which there would be fourteen in all. The first, Lucretia the Quakeress (1853), was an antislavery tract inspired by her Nantucket cousin, the famous abolitionist and Quaker Lucretia Coffin Mott.
Hanaford's Life of Abraham Lincoln (1865) was the first biography of the president published after his assassination, and it sold an impressive 20,000 copies. She also published a volume of poetry entitled From Shore to Shore (1870). From 1866 to 1868, she edited two periodicals, including a monthly Universalist magazine. (Phoebe also wrote Life and Writings of Charles Dickens, The Best of Books and Its History and Daughters of America Or Women of the Century).
Hanaford had left the Quaker faith to join her husband in the Baptist church (which did not ordain women), but after the death of a younger brother and sister and a careful reading of the Bible, she turned to Universalism. While visiting Nantucket in 1865, Phebe gave her first sermon at the age of thirty-six.
Acceding somewhat trepidatiously to her father's request, she preached two sermons in the little schoolhouse in Siasconset where she had once been a teacher. A year later she was surprised and honored when asked to substitute in South Canton, New York, for the Rev. Olympia Brown (the first ordained Universalist woman minister).
"I dared not refuse to go," she recounted, "it seemed to be the Lord's call. [So] I went."
With Brown's encouragement, Hanaford soon entered the Universalist ministry. Recalling her ordination at Hingham, Massachusetts, in 1868, Hanaford claimed to be the first woman ordained in New England. A year after her ordination, she accepted a pastorate in Waltham, Massachusetts.
Meanwhile, Phebe had separated from her husband, who remained in Reading until his death in 1907. She began supporting herself, accepting a position with the First Universalist Church of New Haven, Connecticut, in 1870, at an annual salary of $2,000.
That same year, she served as chaplain for the Connecticut Legislature, the first woman ever to do so. Although she launched a highly successful career at a time when few women were permitted in the ministry, she was sometimes plagued by controversy.
Shortly after she was ordained, for example, a newspaper reported that at the marriage ceremonies she performed, men were forced to take their wives' names. This was, of course, false, but it revealed the discomfort many felt about a woman entering the prestigious, male-dominated profession.
When she began to preach her first sermons, Hanaford also became active in the nascent women's rights movement. During the Civil War (1861-65) women had suspended the annual women's rights conventions that had begun a decade earlier. When the war ended, a group of abolitionist and feminist reformers came together in 1866 and formed the American Equal Rights Association (AERA), of which Hanaford was a member.
The organization's aim was to secure black and female suffrage as equal and inextricable demands. When the Fifteenth Amendment to the Constitution was proposed, members of the AERA split at their May 1869 meeting over whether to support the amendment, which prohibited discrimination in voting on the basis of race, but not gender. In other words, it would enfranchise freed black men, but not women.
Although the majority of the organization's members, including Hanaford, supported the proposed amendment, it was unacceptable to others, particularly Elizabeth Cady Stanton and Susan B Anthony, who after a vitriolic exchange with the ex-slave Frederick Douglass, left the meeting and broke with the organization.
The two women met with others opposed to the amendment later that evening and created their own independent society, the National Woman Suffrage Association (1869), appointing Elizabeth Cady Stanton president and restricting membership to women.
Other leaders of the feminist-abolitionist coalition gathered that fall to create a rival organization, the American Woman Suffrage Organization (1869). Founders of the latter organization included such luminaries as Lucy Stone, Julia Ward Howe, Thomas Wentworth Higginson, William Lloyd Garrison, and Phoebe Hanaford.
Many women, including Hanaford, viewed the split as unfortunate, and she remained on good terms with both organizations, helping to accomplish the eventual unification of the two groups in 1890.
Hanaford left her pastorate in New Haven in 1874 and accepted a position with the Universalist Church of the Good Shepherd in Jersey City, New Jersey, where the congregation subsequently was at odds, ostensibly over her women's rights activities.
After her first three-year term, Hanaford was up for reappointment. Although she had doubled membership during her first term, some reputedly renounced her activism around the so-called "woman's question" and asked her to resign.
She refused, and the congregation divided in 1877, when a majority of voting members failed to reappoint her. Hanaford formed a second Universalist society and dissenters followed, attending her sermons in a public hall where she preached for the next several years.
Hanaford's letters and papers, however, offer a somewhat different explanation for the split. After separating from her husband (whom she never officially divorced), Hanaford had begun living with a woman named Ellen Miles. Newspaper clippings preserved in Hanaford's scrapbook reported that the disgruntlement among congregation members was, in fact, over Hanaford's liaison with Miles, whom the papers called the "minister's wife."
Hanaford, it seems, was not simply asked to cease her women's rights activities, but more specifically, to "dismiss" Miss Miles. The split in the Jersey City congregation, then, actually appears to have been over Hanaford's intimate personal life.
While we cannot know for certain the exact nature of Hanaford and Miles's relationship, their letters testify to a deep and abiding affection. The two remained life-long companions, separated after forty-four years together only by Miles's death in 1914.
Although the conventional story about the split in Hanaford's congregation is, it seems, misleading, it is true that throughout the nineteenth century Hanaford remained ardently dedicated to women's advancement, a goal she furthered through agitation and through example. She spoke at numerous national, state, and local woman suffrage conventions.
Indeed, she played a role in nearly every major suffrage campaign in New England during the nineteenth century. In her own view, if more women had been allowed to vote in church affairs she would have easily won reappointment in her Jersey City pastorate.
She served as vice president of the Association for the Advancement of Women in 1874, and she was one of the women ministers invited to conduct services at the 1888 International Council of Women. When her dissident New Jersey congregation applied for formal recognition and was rejected by the General Universalist Convention in 1878, Hanaford had no settled pulpit, and for years she conducted lecturing and preaching tours across New England and the Middle Atlantic and Western states.
She spoke on a wide variety of reform topics to audiences as small as thirty and as large as several thousand. Hanaford reportedly had a clear, rich voice that rang out "like a silver bell," allowing her to project easily into the far corners of lecture halls in an era before electronic amplification. Surely her childhood orations from the top of Brant Point lighthouse helped her cultivate that impressive skill.
In 1884, she returned to New Haven as pastor of the Second Church. She then retired from the pulpit in 1891 and moved with Miles to New York City. There she was involved with a number of women's groups. She presided over the New Century Study Circle and the Society for Political Study (1896-98).
She served as a vice president of Sorosis, a women's literary club, and she served for five years as president of the Women's Press Club (1901-06). She was also active during her lifetime in many temperance clubs, working to abolish the sale and consumption of alcohol.
In her later years, she recalled her activism with pride, and she also recalled fondly offering a prayer at her son's ordination (he became a Congregationalist minister) and performing the ceremony at her daughter's wedding.
Although the Hanaford papers form a rich source that offers invaluable insight into Hanaford's illustrious life, there are questions that her papers cannot answer-aspects of her life that remain obscure. Many of her beautiful sermons are preserved, for example, but for unknown reasons her political speeches are not, making it relatively easy to reconstruct her religious philosophy but exceedingly difficult to reconstruct her feminist philosophy.
Because her preaching and women's rights activism overlapped, however, her sermons offer some clues, as do newspaper accounts of her speeches, which she pasted into her scrapbooks. These, along with broadside advertisements for her public lectures, also allow us to reconstruct to a degree her busy itinerary. But because many of her letters were lost or destroyed over the years, we cannot know how she felt about those public appearances…
After Miles's death in 1914, Hanaford left New York City and moved to Rochester, New York, to live with her granddaughter, Dionis Coffin (Warner) Santee, with whom she passed her final years, never losing interest in public affairs and retaining her faculties to the end.
Unlike many pioneers in the woman suffrage movement, Hanaford lived to see the passage of the Nineteenth Amendment to the Constitution, which enfranchised most women; a majority of Southern black women, however, would not be able to vote until the Voting Rights Act of 1965.
She often remarked that she would like to live to be a hundred years old, but her wish was cut short by eight years. On June 2, 1921, at the age of ninety-two, she passed away peacefully and was buried several days later in Orleans, New York.
Of interest: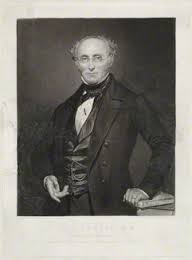 Albert Isaiah Coffin (1791-1866)
From http://www.oxforddnb.com/view/article/39449 Oxford Dictionary of National Biography '… *Coffin, Albert Isaiah (1790/91–1866), medical botanist, claimed to have been born in Ohio, USA, in 1798, but his death certificate suggests 1790 or

Coffin's early life is obscure. According to his own account he received some formal medical instruction at an early age but had to withdraw from study because of an illness which orthodox physicians failed to cure. He recovered after being treated by a Native American woman who had called at his home. Coffin claimed to have been so impressed that he spent time among the Native American people learning about the herbs they used. Such 'foundation myths' were common among practitioners of unorthodox medicine, especially in the United States. Coffin was in practice in Troy, New York, by 1829, but he left the United States for France in 1832 after a court case. In 1838 he came to Britain, advocating a system of medical botany similar to that popularized by Samuel Thomson in the USA. Coffin's key remedies were lobelia (an emetic) and cayenne pepper (for warmth).*
Coffin began to be successful from the mid-1840s, especially in the north of England, where his medico-botanical societies attracted plebeian supporters also interested in temperance and Methodism. Adherents bought copies of his Botanic Guide to Health (1845) and purchased his recommended remedies, which he supplied from his headquarters in Manchester. Coffin attracted official attention in 1847 when one of his agents, Ellis Flitcroft of Bolton, was gaoled for one month for manslaughter and then released to popular rejoicing. From 1848 Coffin was also active in London, though until 1853 he was described as practising in Manchester, in partnership with Thomas Harle.
Coffin was said to be a large man, weighing 14 stone (196 pounds). He seems to have been a brash American salesman with a simple message that appealed to working people. He argued against 'medical mysteries' and opposed the Medical Act of 1858 which increased the status of orthodox medicine. His many books and periodicals, some of which were regularly reprinted, included Medical Botany (1851), A Treatise on Midwifery, and the Diseases of Women and Children (1849), and his Botanical Journal and Medical Reformer, price 1d., which was issued in ten volumes between 1847 and 1861. In these works he advocated self-help and herbal remedies. According to Coffin, bodies, like steam engines, required heat, and women should not be corsetted, nor attended in childbirth by male doctors.
It was Coffin's custom to appoint assistants, with some of whom he later quarrelled. One of the best-known was John Skelton, a radical politician turned healer. John Boot, father of Jesse Boot, the founder of the pharmaceutical company, was a follower of Skelton. Some of Coffin's followers, and ex-followers, including Skelton, gained orthodox medical qualifications and, as in the USA, styled themselves 'eclectics'—taking the best from all medical systems. The later institutions of British herbalism, notably the National Institute of Medical Herbalists, can be traced back to Coffin.
Coffin died of cancer of the stomach on 1 August 1866 at 24 Montague Place, Russell Square, London, the address he shared with the patent medicine dealer John Morris Brooks. He was buried at Kensal Green cemetery. Coffin's obituary in John Skelton's Eclectic Journal and Medical Free Press claims that his 'name will be ever remembered wheresoever Medical Botany is known … and although he may have had some failings it is the duty of everyone to draw the veil of charity over them' (1.149)…'
---