The Martin Surname and Homeopathy
February 13, 2008

The Martin surname contributed many homeopaths who practiced all over America at this time.

Charles H Martin was married to Matilda Detwiller, daughter of Henry Detwiller**. **
In the spring of 1820 John Romig removed to Allentown, forming a partnership with Dr. Charles H Martin. In 1833 he commenced the practice of Homeopathy and was one of the original members of the Homeopathic Medical Society of Northampton and adjacent counties.
Henry Detweiler arrived in Philadelphia from Basel in 1817. He had studied medicine at the University of Freiburg, Germany, and emigrated just prior to receiving his diploma. After serving as an assistant in the office of Dr. Charles H Martin in Allentown, he opened his own office in 1818 in Hellertown, twelve miles south of Bath.

Constantine H Martin 1845 - , was a pall bearer at Henry Detwiller's funeral.
[Allentown, Pennsylvania, is a native of that city, born November 1,

He acquired his professional education](http://homeoint.org/history/bio/m/martinch.htm) in the New York Homœopathic Medical College and Hospital, and graduated from that institution in 1868 ; since which time he has been continuously engaged in the general practice of his profession.
Dr. Martin is a member of the American Institute of Homœopathy.

Franklin H Martin was an orthodox doctor who assisted in the inclusion of homeopaths into the Medical Section of the Council of National Defense for the duration of World War I.
Franklin was the Executive of the Medical Section in the Surgeon General's Office (who would eventually become President of the American Medical Association and Director General, American College of Surgeons). Franklin also worked to improve Occupational therapy training in 1917:
Realizing that stronger arguments would be necessary and that positive evidence must be presented, the committee appealed to the War Department thru the Medical Section of the Council of National Defense.
It was requested that the homeopathic profession be called to a conference to be addressed by the Surgeon General and such other individuals as Doctor Franklin Martin, the Executive of the Medical Section, might deem best fitted to discuss with homeopathic representatives the subject of their collective participation.
So it was that the Executive Committee of the American Institute called to Washington the leading homeopaths of the entire Union. This number included our foremost teachers and best known clinicians with the presidents and secretaries of thirty-one state societies.
More than a hundred leaders in the profession met in conference on July 27th at the Willard Hotel in Washington.
This introduction of the profession to those in charge of military affairs in Washington was so effective and impressive that it was immediately agreed that homeopaths should be taken into the service on the same basis as those of other schools of medicine.
This action was the foundation of the service finally rendered by organized homeopathy. At the close of the conference it was agreed by the committee that our branch of the profession should provide a thousand officers for the Medical Reserve Corps.
These selections we felt sure would be capable of passing all tests required by either the Army or Navy for induction into service. At the time it may have looked as if this was a large obligation on the part of the committee and might seem to express an exaggerated confidence in the capacity of our organization.
However, it is gratifying to note that not a thousand but 1,862 men of our school eventually were commissioned. This total includes a few who received line commissions or were officers in the uniformed Red Cross.
Franklin Martin, who was the head of the organization, wired Dr Charles Elmer Sawyer of Marion, O. and requested that he come to Washington to help work out and develop a system whereby the needs of home service could be provided for.
By unanimous vote of the Volunteer Medical Service Corps then existing, Dr Charles Elmer Sawyer was made secretary of this organization. He was also appointed a member of the Medical Section of the Council of National Defense and was given other responsibilities which made it necessary for him to remain in Washington.
Here with the assistance of other representatives of the Corps then stationed in Doctor Martin's office, there was developed a scheme of organization for the Volunteer Medical Service Corps. This resulted in 77,000 doctors throughout the United States signing a pledge to render service whenever called upon whether in the Reserve Corps of the Army or Navy, Public Health Service, or on any assignment that might be given them anywhere in a civilian capacity.
In my opinion volunteering for this service was the very highest expression of patriotism that was ever manifested by the citizens of any nation in the world. The agreement which these men signed obligated them to leave their business upon a moment's notice and go wherever they might be delegated to serve, without compensation and for any length of time that might be required.
By this arrangement physicians in many states of the Union were taken out of the larger centers and sent into smaller fields to care for all needing professional service - a duty and responsibility glorious and effective. While we have everlasting gratitude for those who went into the service of their Country as volunteers in the Medical Reserve Corps, we must frankly state that we as Americans owe as much in the way of respect and consideration to the members of the Volunteer Medical Service Corps as to those in the Reserve Corps.
I wish to go on record as expressing… that the homeopathic profession did subscribe, almost to a man, to the tenets of the Volunteer Medical Service Corps and that all such Volunteers are entitled to great praise and the highest appreciation by all American citizens.

Fred Martin was the House Surgeon at the Hahnemann Hospital in Chicago and a friend and locum of Jacob Geiger.

**George Forrest Martin **Recipient of the Prize Microscopes Awarded by the New York Homeopathic Medical College (and Hospital) 1889-1990.

**George Henry Martin 1859 - **
San Francisco, California, was born in Lawrence, Massachusetts, March 31, 1859, son of John M. and Kate R. (Currier) Martin. He attended the common schools of Vermont, was graduated from the high school in Middlebury, Vermont, and completed his professional course by graduation from the Boston University School of Medicine in 1881.
Between the first and second terms he filled the position of acting assistant surgeon in the Soldiers' Home in Hampton, Virginia, also in Milwaukee, Wisconsin, covering eighteen months, and for six months in 1887-8 he was a post-graduate student in the Medical School and Hospital of New York city.
He was Professor of Clinical Medicine and of Mental and Nervous Diseases in Hahnemann College of San Francisco from 1888 to 1897, and at the same time was member and secretary of its board of directors. He served on the board of state medical examiners of California, 1889-1897; was vice-president, 1896, and president, 1897, of the California State Homœopathic' Medical Society.
He organized the San Francisco County Homœopathic Medical Society in 1893, was its vice-president in 1895, and its president in 1897. He is a member of the Organon and Materia Medica Club of the Bay cities of California, and is the author of a "Manual of Nervous Diseases and their Homœopathic Treatment,"

(*see George Forrest Martin above)
Dr. Martin married, in 1891, Eleanor Frances Bowers, of New York. In 1901 he secured the enactment of a law by the California state legislature prohibiting the public schools from compelling children under fifteen years of age to do any home work, thus giving the children more time for healthful recreation.
George Henry Martin was born at Lawrence, Massachusetts, on March 31, 1859, of Scotch descent. When he was seven he went to live with his uncle, Dr. C. B. Currier, a homeopathic physician of Middlebury, Vermont.
He was educated in the Middlebury schools and began his medical studies with his uncle before entering Boston University School of Medicine in 1877.
Early in 1878, after taking one course of lectures, he received an appointment as druggist (one source states he was acting-assistant surgeon) at the National Soldiers' Home at Hampton, Virginia. Whatever his title, there is no doubt he was practicing medicine, and, during the absence of the surgeon, he was in full charge of the medical department of the Home, which at times had as many as 1,000 men.
At the end of the year, he went to a similar position at the National Soldiers' Home at Milwaukee, Wisconsin, which he held until September, 1879, when he returned to medical school. Boston University School of Medicine granted him his M.D. in June, 1881.
In the meantime, Dr. Currier had moved to San Francisco, and in the fall of 1881 his nephew joined him. After a year Dr. Martin came to Honolulu to take over the practice of Dr. O. S. Cummings, who was leaving due to ill health. During his five years in the Islands, he had a large practice and was personal physician to King Kalakaua and his family.
In 1887 he was the only medical man on a three-man committee appointed to investigate reports of scandalous behavior on the part of attendants at the Insane Asylum. The committee found no scandalous actions but did recommend that a Medical Superintendent be appointed to live at the asylum and assume full control of the institution. The need for new buildings and other improvements was also pointed out.
On October 25, 1887, Dr. Martin sailed for San Francisco aboard the "Australia" and from there went on to New York where he took a six months' course in the Postgraduate Medical School and Hospital of that city with special emphasis on nervous and mental diseases.
Returning to San Francisco and private practice in the Spring of 1888, the doctor accepted the chair of clinical medicine at Hahnemann Hospital College. Two years later on the retirement of Dr. Samuel Lilenthal, he occupied the chair of mental and nervous diseases.
During his years at Hahnemann, Dr. Martin conducted large clinics in mental and nervous diseases, lectured in the nurses' training school, and for several years was neurologist at Fabiola Hospital in Oakland.
In 1889 he was appointed to the Board of Directors of the Hahnemann Hospital and served as its secretary from 1890 to 1896.
The doctor was very active in the California State Homeopathic Medical Society of which he was a member from 1881.
In 1889 he was appointed to its board of medical examiners, from 1890 to 1893 he served as secretary to the Society, was a member and chairman of its legislative committee, and in the 1893 session of the State Legislature led the fight against the Board of Examiners bill introduced by the Allopaths, which would practically have eliminated homeopathy from the state, and in 1896 he was the first vice-president of the Society.
Dr. Martin also organized the San Francisco County Homeopathic Medical Society in 1893 with a membership of 60, serving in 1895 as vice-president.
Dr. Martin married Miss Eleanor Frances Bowers in 1891. Mrs. Martin, a lady of wide culture, won her medical degree in 1892 and assisted her husband with his literary work.
The doctor was the author of a "Manual of Nervous Diseases and Their Homeopathic Treatment"(see George Forrest Martin above)*, published in 1896, and contributed numerous articles to the homeopathic journals. He was associate editor of the "Pacific Coast Journal of Homeopathy".
Dr. Martin died December 16, 1944, in Pasadena, California, at the age of 85.
In addition to the organizations already mentioned, he was a member of the American Institute of Homeopathy and of the Organon and Materia Club of the Bay Cities.

Henry Noah Martin 1829 - 1889 was an orthodox doctor and journalist who converted to homeopathy after he was cured by it. Before the Civil War, he had studied law and medicine, then served as a Lieutenant and as a Judge Advocate, and after the war he studied homeopathy with Rollin Robinson Gregg in Buffalo. Subsequently, Henry went to Philadelphia to graduate in homeopathy in 1865, and then he went on to teach Obstetrics and Clinical Medicine there.
Philadelphia, Pa., was born in Albion, N. Y., on the 10th of October, 1829. When six months old his parents removed to Buffalo, N. Y., where, at the age of eight years, his father being in affluent circumstances, he commenced his classical studies with a view to a complete collegiate education in this country and in Europe.
In 1839, his family being involved in the great financial revulsions of that period, were reduced to poverty, and returned to Vermont, their former residence.
During ten years following, the subject of this sketch labored as a clerk and on the farm, during the summer seasons, each winter finding him assiduously pursuing his studies at the Derby Academy and at the Caledonia County Grammar School, now known as the Peacham Academy.
Having received an academical education, he entered the office of Hon. John Mattocks, then Governor of the State, to pursue the study of the law ; here he remained one year, but want of money compelled him to relinquish his then favorite idea.
In the year 1849, having recovered from a severe illness, he became acquainted with a physician who lent him books and furnished him with a skeleton, upon which he commenced his first studies in medicine.
In the year 1850, he returned to Buffalo with the intention of completing his studies with his uncle, a prominent physician of that day, Dr. Alden S. Sprague, but adverse circumstances prevented the attainment of his desires, though leisure moments taken from hours of business were still devoted to the study and amateur practice of medicine.
The financial revulsion of 1858 left him struggling with poverty, a wife and child leaning upon him for support ; and for want of other employment he engaged to write daily articles for The Buffalo Republic. He contributed numerous editorials and many humorous articles to its columns.
He was the first delegate of the New York World to the State Editorial Convention, held in Buffalo, N. Y., in 1860, and was also a correspondent for that paper.
At the opening of the rebellion, like many others impelled by patriotic motives, he enlisted as a private in the 36th New York Volunteer Infantry, where he served until honorably discharged because of serious illness contracted in the Chickahominy swamps.
On the 4th of July, 1861, he was commissioned a second lieutenant to rank from the 15th of June preceding. On the 19th of November, 1861, he was appointed by General George Brinton McClellan, Judge Advocate of General Couch's Division, in which capacity he served until June, 1862.
He was in command of a company during the march on Richmond, and received his commission as first lieutenant under date of October 30th, 1862. During his service in the Army, Lieutenant Martin was one of the war correspondents of the New York Herald.
A tedious as well as dangerous illness followed his return to Buffalo, from which he finally recovered. Believing that homœopathic medicine had saved his life, he resolved to spend the remainder of his days in its practice. As a first step he entered the office of Dr. Rollin Robinson Gregg of Buffalo, to commence again his studies of medicine.
In the winter of 1863-'64 he took one course of lectures in the medical department of the University of Buffalo, and the following winter he attended lectures at the Homœopathic Medical College of Pennsylvania, where he graduated in the spring of 1865. During the winter of 1864-'65 he also attended a course of lectures on Surgical Anatomy at the University of Pennsylvania.
Dr. Martin now again returned to Buffalo to practice his profession ; but he did not remain long, for in the spring of 1867, he turned his face toward Philadelphia. He had not remained here long before he was elected to the Professorship of Physiology by the authorities of his Alma Mater. He subsequently resigned and was elected Professor of Obstetrics and Diseases of Women and Children, and Lecturer on Clinical Medicine in the Hahnemann Medical College of Philadelphia.
In November 1867, he resigned again and was elected Professor of Clinical Medicine, which position he held until the spring of 1872, when he was also elected Professor of Practice in the same institution. Dr. Martin was elected to membership in the American Institute of Homœopathy in 1868, and honorary member of the Homœopathic Medical Society of the State of Vermont, in 1869.
He is also active and corresponding member of several other societies. From September, 1867, to September, 1870, he was co-editor with Dr. Constantine Hering of the American Journal of Homœopathic Materia Medica, and is now editor of the department of Practice and Clinical Medicine in the same journal, and also editor of the department of Gynecology in the Medical Investigator of Chicago, Ills.
His ancestry in this country dates back to the first settlement of New England, his paternal ancestor being Christopher Martin, one of the "Mayflower" Pilgrims, whose descendants were nearly all Connecticut farmers, and his maternal ancestor John Alden, the first cleric of Plymouth Colony.
The descendants of John Alden were nearly all professional men. Among them are numbered some of the most distinguished of New England's sons. Statesmen, soldiers, poets, and divines are among his progeny scattered over the national domain. One of the best known of these, perhaps, was President Edwards, the father of Calvinistic doctrines in this country.
Henry Noah Martin wrote A Case of Fear of Insanity and Delusion of Being Possessed by the Devil with Constantine Hering (with whom he edited the Journal of Homeopathic Clinics between 1867 - 1871).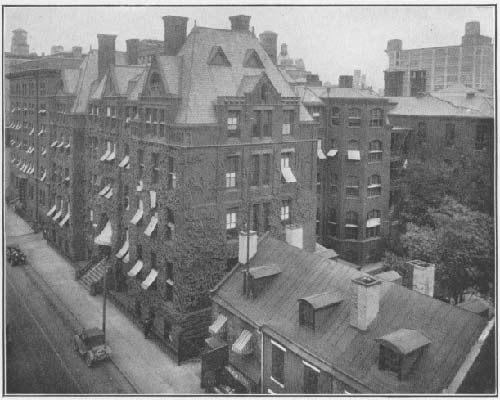 **James Curtis Martin 1869 - **
Detroit, Michigan, born Hancock, N. Y., October 7, 1869 ; student Hahnemann Medical College and Hospital of Philadelphia ; graduated, Detroit Homœopathic College, 1903 ; lecturer on materia medica, Detroit Homœopathic College, since 1903 ; captain Co. F. 1st N. Y. Vols., Spanish-American war ; captain Co. F, 1st Inf., N. G. S. N. Y., 1898-1901 ; department editor "Medical Counsellor."

**John Summerfield Martin **1836 -
Plymouth, Indiana, born Morristown, N. J., June 21, 1836 ; acquired his education in the common schools of Michigan, and afterward taught school about twenty years ; literary education in Hillsdale College ; graduated M. D., homœopathic department, University of Michigan, 1878 ; secretary Marshall county (Indiana) board of health two terms ; practiced in Galesburg, Mich., 1878-1887, and since then in Plymouth.

Joseph Martin of the French Navy is credited with introducing homeopathy into Louisiana, having visited New Orleans while in the service and immigrating there in 1836.

Joseph Lloyd Martin **1820 - 1890? **
Baltimore, Md., was born in Monmouth county, N. J., May 1st, 1820. His parents were members of the Society of Friends. His father was an eminent allopathic physician, who practiced for many years in that section of the country.
Soon after his father's death, he was placed under the guardianship of his uncle in New York city. There, he received a good practical education, and commenced his business career as clerk in his uncle's dry goods establishment. The business proved exceedingly distateful to him, and he determined to gratify the ambition of his boyhood by preparing for the profession of medicine.
His predilections for this profession grew as he approached maturity, on his arrival at which he abandoned his desk, and commenced a course of medical studies. Entering the medical department of the University of New York, he graduated there in 1846.
On his graduation, he commenced a course of studies in homœopathy under Professors John Franklin Gray and Amos Gerald Hull, of New York, and, in 1847, located in Boston, Mass. Here he received a diploma from the Massachusetts Medical Society, and remained in active practice in the city for three years.
In 1849, he was instrumental in demonstrating very clearly, and to the satisfaction of hundreds, the superiority of homœopathy, in the great success which attended his treatment of the cholera. This terrible epidemic (of 1849), which ravaged the city of Boston in that year, was held in check by the homœopathic treatment, and Dr. Martin gained, by his disinterestedness, bravery, and noble conduct among all classes, the merited love, and lasting gratitude of hundreds of those who where saved from death through his zealous care. A professional reputation was then acquired commensurate with the great good he was enabled to accomplish.
In 1847, he was married to Mrs. Lorana D. Metcalf, of Georgia. In 1851, his wife's health demanding a change to a milder and more genial climate, he removed to the city of Baltimore, where he has since been engaged in the active duties of his profession.
He has had several positions of honor and distinction in his profession proffered to him, but has declined them, preferring to confine his energies to practice. His mind is of the inventive order, and giving scope to it in moments seized from active practice, he has made several valuable scientific inventions, for which he has obtained Letters Patent.
The last of which was for Ozonized Oxygen Gas and its compounds for inhalation in the treatment of disease as a hygienic agent, and compressing the same in water for internal or medicinal use, being the first who has ever opened so widely the field of usefulness of these gases in medicine.
As a physician, he admits of no truer law in medicine than the homœopathic, yet he believes that every true physician should direct his efforts to promptly relieving human suffering and saving life irrespective, if needs be, of dogmas.

**Lynn Arthur Martin **1864 - ** **
Binghamton, New York, is a native of Harpursville, Broome county, New York, born August 18, 1864, son of Warren E. Martin and Anna E. Guy, his wife, a descendant in the paternal line of the Martins who came to America from England and settled in Connecticut about 1650, and in the maternal line a descendant of William Guy of England, who landed in America January 2, 1634, and settled on a plantation near Boston.
Dr. Martin acquired his literary education in the Binghamton Central High School, and afterward took up the study of medicine under the preceptorship of the late Dr. Titus L. Brown, an early homœopathic practitioner in Broome county and a man of decided strength in all professional circles, after which he matriculated at the New York Homœopathic Medical College, and came to his degree in 1886.
Since that time he has practiced in Binghamton and in connection therewith, from 1887 to 1900, was member of the staff of Binghamton City Hospital. He is a member of the American Institute of Homœopathy, member and ex-vice-president of the Homœopathic Medical Society of the State of New York, and member of various local medical societies.
In 1890 Dr. Martin married Edna Nye.

Samuel E. Martin
An Eclectic Medical Association was organized on June 1, 1869, at Lawrence, with Samuel E. Martin, of Topeka, president; N. Simmons, of Lawrence, recording secretary; M. Summerfield, of Lawrence, corresponding secretary; David Surber, of Perry, treasurer.
This association later developed into a state organization, which was incorporated by the act of March 27, 1871, as the Kansas Eclectic Medical Association, Daniel B. Crouse, Ansel M. Eidson, George H. Field, Samuel E. Martin, David Surber and Caleb D. Ward as incorporators.
In 1883 a joint stock company was formed under a charter providing for a capital stock of $30,000 for the purpose of establishing a medical college, but the institution never became a reality. The society still holds annual meetings, and in 1911 numbered several hundred members.
Kansas Eclectic Medical Association On the 1st day of June, 1869, a number of eclectic physicians met at Lawrence and effected an organization, making choice of its officers as follows:
President, S. E. Martin, M. D., Topeka; Recording Secretary, N. Simmons, M. D., Lawrence; Corresponding Secretary, M. Summerfield, M. D., Lawrence; Treasurer, D. Surber, M. D., Perry.
The second and third annual meetings were held at Topeka. March 28, 1871, the association became an incorporated body; Daniel B. Crouse, Ansel M. Eidson, George H. Field, Samuel E. Martin, David Surber and Caleb D. Ward, were the incorporators; their charter having been filed in the office of the Secretary of State, their organization was thereby perfected.
The fourth annual meeting was held at Lawrence; all subsequent meetings have been held at Topeka.
Medical Examining Boards. - On the 27th day of February, 1879, the Legislature passed an act to regulate the practice of medicine in Kansas, which took effect and was in force from and after the 1st day of June, following.
Accordingly, on the 14th day of April, 1879, a meeting was held at the office of Drs. Eidson & Mulvane, of Topeka, for the purpose of organizing the Kansas Eclectic Medical Examining Board. Dr. Mulvane was elected President of the Board, and Dr. Eidson, Secretary. Under the law the board have issued over 550 certificates.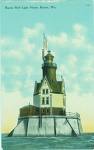 Samuel J Martin 1830 -
SAMUEL J. MARTIN, son of Jefferson and Rhoda (Davis) Martin was born in Weston, Windham Co VT, September 9, 1830. When three years of age his parents removed to Mount Holly, Rutland Co VT where he received his early education, dividing his time between his studies and farm work.
Previous to his 17th year his help was much needed at home, and consequently he had limited advantages for study. At this time, however, he entered Black River Academy at Ludlow, Vt. and spent two terms each year during two years, and for the next four years studied at the same place during one term of each.
His studies during this time were confined to the English branches; but he afterwards spent two terms at Chester Academy, and there pursued the study of Latin with other higher branches, earning money to defray his expenses by teaching penmanship and day-school. After leaving school he engaged in teaching, and continued it with the exception of one year—when he was in poor health—until his 28th year.
He early developed a taste for the medical profession, but in his desire to enter it was opposed by his father, who preferred that he should become a farmer.
Accordingly at the age of 28, he yielded to his father's wishes and purchased a farm with money a part of which he had earned by teaching.
At the end of one year, becoming dissatisfied with farming, he began the study of medicine at home under the direction of A.E. Horton MD, of Mount Holly.
One year later he sold his farm and gave his entire attention to his studies, and after three years study and taking two full courses of lectures graduated from the Eclectic Medical College in Philadelphia.
He began his practice in February 1863 at Marlborough and remained there until April 1866 doing a successful practice, and at that time removed to Walpole NH, and there, in addition to his practice, he opened a drug-store with another gentleman, who managed the latter business, while he devoted himself chiefly to his profession.
At the end of eighteen months, having lost everything, he closed out his interest in the drug-store and gave himself unremittingly to his studies and practice. The force of circumstances induced him to investigate the subject of homeopathy, and at the end of one year's observation and careful thought, he embraced the principles of that school.
Not having recovered from his failure in the drug business, and desiring a larger field of action, he removed to the West in 1869. After spending four months looking for a place to settle, he established himself at Racine, Wis., where he has since resided, building up an extensive practice and making for himself a most worthy reputation as a skillful practitioner.
During his residence in Marlborough he was elected superintendent of public schools. He has filled the office two terms as vice-president and one term as president of the Homoepathic Medical Society of the State of Wisconsin. He is also a member of the American Institute of Homeopathy and the Illinois Homeopathic Medical Association.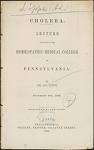 T C Martin
Dr. TC Martin exhibited some new instruments and appliances for surgical and … mentioned in the The American Homoeopathist in 1894.
He is also mentioned in the The Journal of the American Osteopathic Association in 1901.
[I have suggested thai the editor ask Dr. T. Martin](http://books.google.com/books?id=zuUBAAAAYAAJ&dq=martin+homeopath&lr=&ei=A4KzR5vXDY2kzgSI4MTEBQ) ... On the theory that like cures like, the homeopath has a right to originate his own remedies; ...

William J Martin **1848 - **
Pittsburgh, Pennsylvania, was born in that city, in 1848. He studied for his profession in Hahnemann Medical College of Philadelphia, graduating in 1877.
Dr. Martin is a member of the staff of the Homœopathic Hospital of Pittsburgh, a member of the American Institute of Homœopathy, the Homœopathic Medical Society of the State of Pennsylvania and of the Homœopathic Medical Society of Allegheny County.

William Joline Martin 1878 -** **
Wilkinsburg, Pennsylvania, was born in Columbus, Ohio, in 1878, and studied for his profession in Hahnemann Medical College of Philadelphia, graduating in 1899.
In 1899-1900 Dr. Martin served as interne at the Pittsburgh Homœopathic Hospital, and now is a member of the staff of the Pittsburgh Homœopathic Hospital ; member of the Homœopathic Medical Society of the State of Pennsylvania and the Homœopathic Medical Society of Allegheny County.
A doctor Martin of Philadelphia recommended cimicifuga for the treatment of smallpox in 1872, but it is not possible to say which Dr. Martin this was.
---