The Parsons Surname and Homeopathy
February 09, 2008

The Parsons family contained several influential homeopaths.

Alanson Parsons 1806 - 1879
Alanson … was a partner in a local drug store with his son while in Algona so I assume he was trained in herbs or pharmacology but I know not where. In the Algona history there were descendants who were pharmacists through the third generation. He may well have been a Homeopathic physician…
The first school in the area was built at Gibralter in 1836 on South Gibralter Road close to where the cemetery is located. It was a building constructed of logs and known as District # 9. It served Gibralter and the surrounding area as far west as the village of Rockwood. The school district was organized by Alanson Parsons, Hiram Blakely and John Alford and, in 1837, had a total enrollment of 51 pupils.

Anson V Parsons in 1897 was a pioneer homeopath in that field, has a very large and influential practice, and is looked upon as one of the solid and …

Charles William Parsons wrote a biography of ?his father Usher Parsons.

Frederick E Parsons was present at the Homeopathic Brooklyn Society Benefit in 1892.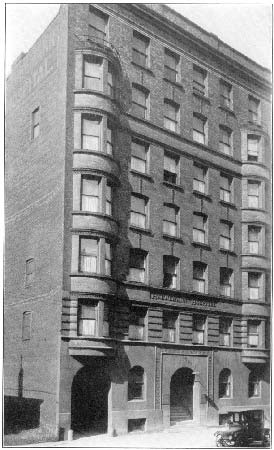 George R. Parsons was a graduate of the Hahnemann Medical College of Chicago in 1874, went to Texas in the fall of 1875.

Herbert Parsons 1869 - 1925 was a Congressman who urged for the first appointment of a homeopath, Eugene Hoffman Porter, to the Board of Health of New York in 1905

Kate Parsons 1832 - 1907
Kate was the second woman physician in Cleveland and a co-founder of what became WOMAN'S GENERAL HOSPITAL.
Parsons was born in 1832 in Southampton, England, the child of John and Ann Parsons. She came to Cleveland with her family in 1849. After the death of her parents she began to study medicine.
She was a student of Dr. MYRA MERRICK. In 1872 Parson graduated from the Cleveland Homeopathic College. She opened her practice in the city, on Prospect Ave., (Merrick entered the Cleveland Homoeopathic Hospital College and graduated in 1877, immediately beginning practice on Prospect Street with Dr. Kate Parsons) a year later. Her practice grew to be large and successful and included some of the city's wealthiest families.
In 1878, Parsons and Merrick set aside one morning a week from their regular practice to provide free medical service for needy woman and children. This evolved into the Women's and Children's Free Medical and Surgical Dispensary which was the first charitable institution of its kind established in Cleveland.
The dispensary was staffed by women physicians who were often denied clinical experience in the city's hospitals and dispensaries. Thus it was a pioneering center for the practice of medicine by women in Cleveland.
The dispensary also allowed women to receive medical treatment from members of their own sex. In 1894 the dispensary was incorporated as the Women's and Children's Medical and Surgical Dispensary, of which Parsons later became treasurer.
She continued to work with the Dispensary until November, 1906, when she retired due to failing health. She died in Cleveland and was buried in LAKE VIEW CEMETERY. The Dispensary evolved into Woman's General Hospital.
In 1878, Myra King Merrick and former student, Kate Parsons, founded Women's & Children's Free Medical & Surgical Dispensary, forerunner of the Woman's General Hospital. Kate was a homeopathic gynaecologist:
In addition to these committees, Miss Kate Parsons, MD, has been selected to obtain provings of each of the above named drugs upon women…

Lincoln Elmer Parsons was present at the present at the Homeopathic Brooklyn Society Benefit in 1892.

Roscoe Parsons 1848 -
Roscoe M. Parsons, M. D., one of the practitioners of the homeopathic school of medicine in Traer, Iowa, is a representative of that sturdy stock which comes from the Green Mountain State.
He was born in Bennington county, Vermont, June 16, 1848, and traces his ancestry through several generations to England. His great-grandfather, a loyal soldier and sailor under King George III., was engaged in the merchant marine service at the time of the Revolution, and followed that pursuit for many years.
He finally located in Canada, where he reared his family, which included the paternal grandfather of the Doctor, who, on reaching maturity, removed to southern Vermont, where the following two generations of the family were born.
Dr. Parsons' father, Benjamin B. Parsons, was born in 1817, in the same house which became the birthplace of the Doctor. His mother, Maria P. (Blanchard) Parsons, was of French lineage, her parents locating in Windham county, Vermont, where she was born, in 1823.
Mr. and Mrs. Parsons were reared in the same neighborhood, attended the same school, and were eventually married, April 12, 1845. Three sons and a daughter were born in their family, namely: Roscoe M.; Fernando A., a banker and real-estate dealer in Kansas; Winslow R., a manufacturer of novelty goods in Chicago; and Lenore E., wife of W. S. Bishop, who resides in Waterloo, Iowa.
In the fall of 1850 the family removed to Dodge county, Wisconsin, where they lived for twelve years, and in 1862 came to Waterloo, Iowa, their present home being on a farm about a mile from that city. The early life of Dr. Parsons was spent on his father's farm and in attendance on the public schools of the neighborhood. He was early inured to all the labors of the farm, and while teaching school through the winter months followed agricultural pursuits in the summer.
He began teaching in 1872, and was thus engaged through the seven succeeding years. In the fall of 1879 he entered the office of Drs. Banton & Roberts, in Waterloo, with the determination to fit himself for the medical profession. After nine months' preparatory study he entered upon his first course of lectures at the Chicago Homeopathic Medical College.
The following summer he returned to the office of his former preceptors, and in the autumn entered the medical department of the State University of Iowa. In the summer of 1881 he opened his present office in Traer. In September, however, he resumed his studies in the Chicago Homeopathic Medical College, from which he received his diploma on the 2d of March, 1882, when he resumed his office in Traer, and has since successfully engaged in practice.
Dr. Parsons has been most successful in securing the patronage of the best people throughout the county, and is rated as one of the leading physicians of the place. He is a member of the American Institute of Homeopathy, the Hahnemann Medical Association of Iowa, the District Medical Association of Cedar Rapids, Iowa, and is, in addition, a member of the Masonic fraternity and the Independent Order of Odd Fellows.
In religion, as well as on other subjects, he is most liberal, condemning not the things which he cannot understand. In politics he belongs to the Republican ranks but is not an active party worker.
In 1870 the Doctor was united in marriage to Miss Ella R. Spalding, a native of Cape May, New Jersey, but whose residence at the time of her marriage was in Waterloo, Iowa. They have had eight children, four of whom are living, namely: Belle, wife of D. E. Conner, of Traer; Percival L., who is now pursuing his second year's course in the Iowa State University; Frederick A., deceased; and Carroll D., a student in the Traer schools. Benjamin B., Walter R., Lloyd S., and Frederick A. all died within two weeks, of malignant diphtheria, in November, 1889. Linn R., who is still at home, completes the list.

Scott B Parsons was a noted homeopathic surgeon appointed Military Surgeon in the Civil War with Frederick Myers Dearborn.
St. Louis has from the first been specially rich in its surgical talent. Few of the cities of the country have been able to boast of an equal number of surgeons of eminence. Some time before Dr. William Tod Helmuth left, Dr. Scott B. Parsons had come to St. Louis, a young practitioner, and had already attracted attention as a brilliant and successful lecturer and demonstrator of anatomy and surgery, a reputation which rapidly increased as he entered upon the practice of surgery as a specialty.
Dr. Parsons practically began his professional career in St. Louis. Born in Maine, he had graduated in medicine at an early age from the Hahnemann Medical College, of Chicago.
Going abroad, he availed himself of the opportunity for medical study in Europe, spending a year in London, where he saw and heard the eminent English surgeon, Sir William Ferguson.
Returning to America he settled in St. Louis, and at once became active in dispensary and college work, holding the chair of anatomy, and afterward for many years that of surgery.
Through the past twenty-five years homeopathy in the college and city has had an able and strong supporter in Dr. Parsons, a representative to whom it can refer with pride and confidence. As a surgeon he works rapidly with a steadiness and assurance that is never disturbed, and opportunity for witnessing his operations has long been a privilege sought and valued by the profession.
He is still in active practice, but his impaired health prevents his now engaging in special college work. His son, Dr. Scott E. Parsons, has recently graduated from our St. Louis College, and is following his father's specia1ty.
WHILE a few graduates of homeopathic colleges were in the regular Medical Corps of the Army and Navy and in the U.S. Public Health Service prior to the Great War, organized homeopathy as such was not recognized by these divisions of the Government.
The experiences of some of our members during the Spanish-American War reacted unfavorably upon the school at large and in a few of the states it was quite difficult for a homeopath to be appointed to the Medical Corps of the National Guard.
These facts seemed so unfair to those charged with the responsibility of national homeopathic affairs that it was deemed advisable by the officers of the American Institute of Homeopathy to develop and carry out some plan whereby the ability, ambition and capabilities of the homeopathic doctor could become a recognized part of government service in the existing exigency - the World War.
At the regular meeting of the American Institute held in Rochester in June 1917, this condition of affairs was fully discussed and the President appointed a committee, consisting of Doctors Charles Elmer Sawyer of Marion, O., Frederick M. Dearborn of New York City and Scott Parsons of St. Louis, Mo., to procure equal recognition.
THE ORIGINS OF THE LIGA MEDICORUM HOMEOPATHICA INTERNATIONALIS: Carroll Dunham, A.M., M.D., AND THE WORLD'S HOMEOPATHIC CONVENTION OF 1876 Scott is listed as the Representative of the State Homeopathic Medical Society of St. Louis.
Scott wrote papers on Gunshot Wounds to the Brain and Tumors of the Dura Mater.

Scott E Parsons - son of Scott B also became a homeopath.

Talcott Parsons 1902 - 1979 coined the term 'sick role' to describe the patients' role in the medical system, and he redesigned the concept of responsible socialisation.
Although this model (Talcott's Old Rules of Engagement) has faded from the academic scene in anthropology and sociology as being entirely too normative to be useful, especially in a health-care universe characterized by lack of access and chronic disease, it is still very much the way health industry professionals view the therapeutic process—symptoms, diagnosis, treatment and management, with the locus of knowledge and trust clearly with the practitioners, so that adherence, once called compliance is the primary duty of the patient. Individual agency in defining health, understanding illness, determining treatment and management are severely constrained.
Talcott Parsons was for many years the best-known sociologist in the United States, and indeed one of the best-known in the world. His work was very influential through the 1950s and well into the 1960s, particularly in the United States, but fell gradually out of favour afterward.
The most prominent attempt to revive Parsonian thinking, under the rubric "neofunctionalism," has been made by the sociologist Jeffrey Alexander, now at Yale University.
Parsons served on the faculty of Harvard University from 1927–1973. A central figure first in Harvard's Department of Sociology, and then in its Department of Social Relations (created by Parsons to reflect his vision of an integrated social science), he produced a general theoretical system for the analysis of society that came to be called structural functionalism.

Thomas Parsons graduated from the New York Homeopathic Medical College in 1895.

Usher Parsons 1788-1868 studied medicine alongside homeopath Nicholas Francis Cooke, though I think he remained an orthodox physician.
Usher was Professor of Anatomy and Surgery in Philadelphia, Chairman and Vice President of the American Medical Association, and he was Surgeon to the US Navy and the founder of the Rhode Island Hospital.
Usher took leave from the Navy to study at Ecole de Medicine in Paris in 1819.
The medical department of Brown University did not survive long (1811-30) but Usher Parsons conducted there a course in physiology that made such an impression as to induce continuation as an academic discipline down to the present…
Usher wrote The Life of Sir William Pepperell, Bart.: The Only Native of New England, Indian Names of Places in Rhode-Island, Battle of Lake Erie: A Discourse, Delivered Before the Rhode-Island… , Sailor's Physician, Containing Medical Advice, for Seamen and Other Persons … , On the Comparative Influence of Vegetable and Animal Decomposition as a … , Address Delivered Before the American Medical Association, at St. Louis … , Sailor's Physician: Exhibiting the Symptoms, Causes and Treatment of … , Report of Committee on Medical Sciences, at 3rd Annual Meeting of American … .
Usher's biography Yankee Surgeon: The Life and Times of Usher Parsons, 1788-1868 was written by Seebert J. Goldowsky.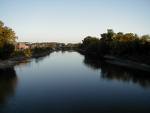 W H Parsons was President of the Northwestern Homeopathic Medical Association.
This society originated with the homeopathic physicians of the western part of Iowa, who were placed at great inconvenience in attending the Iowa State Association, which was then held in the extreme eastern portion of the State.
Realizing the importance of some institution of the kind, the idea was conceived by a number of them, of forming an association of their own, composed of physicians living in the western part of Iowa and also those in the eastern part of the State of Nebraska, who might wish to avail themselves of its membership.
Those leading in this idea were, Drs. W. D. Stillman, of Council Bluffs; P. W. Poulson, T. H. Bragg, A. C. Cowperthwate, of Lincoln, B. L. Paine, of Lincoln, and C. L. Hart, of Iowa.
The organization took place in 1877, at the city of Council Bluffs, Iowa. The society meets once in each year, at such place as the wishes and convenience of the members suggest.
The next meeting will be held in the city of Lincoln, Neb., on the fourth Wednesday of May, 1882. Officers for the association are elected at each annual convention, and at the last meeting the following were chosen for the ensuing year. President, W. H. Parsons, of Glenwood, Iowa
---