The Butler Surname and Homeopathy
February 07, 2008

The Butler family was influential in Cleveland and owned land around the district. Many of them became homeopaths. Butlers from all over America became homeopaths.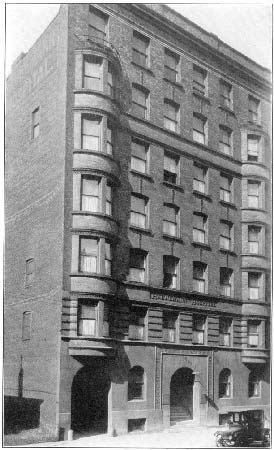 Alice Butler was a Cleveland homeopath and a disciple of Myra King Merrick and she worked for many years to support the American Foundation for Homeopathy alongside Mary Ware Dennett.
Alice was President of the Board of Trustees of the Cleveland Woman's Hospital and second Vice President of the Hahnemann Hospital of Chicago and a member of the Illinois Homeopathic Medical Association.
Alice graduated from the Western Homeopathic Hospital in 1899 and she was Clinical Assistant in Rhinology at this hospital.

Clarence Willard Butler 1848 - 1904 graduated from the New York Homeopathic Hospital in 1872 and he was the second Vice President of the Hahnemann Association in 1895 and a member of the American Institute of Homeopathy.
Clarence was very interested in politics and considered the Democratic leader of Montclair. He died leaving no issue in 1904 though he was married.
Clarence wrote The Bureau Of Homoeopathics, and he wrote An Aloe constipation. Medical Advance 1887; 19 : 389-391 and contributed articles to the The Homœopathic Physician, St. Louis Clinical Review: A Monthly Journal of Homoeopathic Medicine, The Medical Advance, American Homoeopathist, Pamphlets - Homoeopathic and the Homoeopathic Journal of Obstetrics, Gynaecology and Paedology.

David P Butler 1873 - was born Boston, Mass., June 8, 1873 ; graduated from Harvard College, 1896, another orthodox doctor who converted to homeopathy as he entered the homeopathic Boston University School of Medicine in 1898. David was a member of the American Institute of Homeopathy.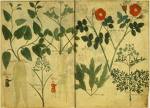 George Frank Butler wrote A Text-book of materia medica, therapeutics and pharmacology in 1899.

John Butler 1845 - 1885 was born in Ireland and immigrated to American where he became a homeopath and practiced in New York.
Butler experimented with electricity and edited the American Journal of Electrology and Neurology between 1879 - 1880, which later became the Medico Chirurgical Quarterly.
Butler wrote Electricity in Surgery, Electro-massage, Experiences in galvano-surgery, A text-book of electro-therapeutics and electro-surgery, for the use of students and general practitioners _and he also contributed articles to the _The California Homoeopath_. _

Margaret F. Butler, MD was appointed to the teaching staff of the Women's Medical College of Pennsylvania in 1896.
She initially decided to specialize in gynecology, but recognized the need for her skills in otolaryngology.
After studying with Adam Politzer in Vienna, she accepted the position of Clinical Professor of Laryngology and Chief of the Nose and Throat Department at the Women's Medical College of Pennsylvania in 1906.
She was the sole representative for the United States at the First International Congress of Rhinolaryngology held in Vienna in 1908. She invented the Butler Tonsil Snare along with other ENT instruments. Butler died in 1931 while performing a tonsillectomy; she was 70 years old.

William Morris Butler 1850 - was an orthodox doctor who converted to homeopathy and he practiced homeopathy in New York in 1884. He was a member of the New York State Homeopathic Medical Society in 1892 and he practiced at the Homeopathic Hospital in Brooklyn where he lectured on disseminated sclerosis and served in the Bureau of Mental and Nervous Diseases.
Brooklyn, New York, was born in the town of Maine, Broome county, New York, March 26, 1850, and is a son of the late Dr. William Butler, a practicing physician for sixty-one years, and Nancy Smith, his wife.
His literary education was acquired in the old Cortland Academy in Homer, New York, where he graduated in 1866, and in Hamilton College, where he graduated B. A. in 1870 ; M. A. in 1873.
He studied medicine in the College of Physicians and Surgeons, New York, and received his doctor's degree from that institution, and afterward studied homœopathy under the preceptorship of the late Dr. Timothy Field Allen, one of the most famous physicians of the homœopathic school in the city of New York.
From June, 1873, until February of the next year, Dr. Butler was engaged in private practice in Montclair, New Jersey, and in 1874 he was appointed first assistant physician to the New York State Homœopathic Insane Asylum in Middletown, with which he was connected until May, 1883.
He then removed to Brooklyn, where he has since practiced, making a specialty of mental and nervous diseases. He is especially equipped for this special branch of practice, having spent the years 1877 and 1878 in attending lectures in L'École de Médecine, Paris, and in La Salpêtrière.
In Paris he also received private instruction from Jean Martin Charcot, professor of nervous diseases in the institution first mentioned and the head of La Salpêtrière.
Dr. Butler's hospital connections have been in the capacity of professor of mental diseases in the New York Homœopathic Medical College and Hospital; neurologist to the Cumberland Street Hospital, Brooklyn, and consulting neurologist to the Memorial Hospital and the Infants' Hospital in Brooklyn.
For nine years he was a member of the state board of homœopathic medical examiners ; formerly president of the Orange County Homœopathic Medical Society, the Kings County Homeopathic Medical Society and the New York State Homœopathic Medical Society, in each of which he holds membership.
He also is a member of the American Institute of Homœopathy and of the Brooklyn Medical Club, and is an honorary member of the Western New York Homœopathic Medical Society. Dr. Butler married Mary Elizabeth Bradford, by whom he has one son Morris Bradford Butler.

William Stephen Butler was an orthodox doctor who converted to homeopathy and he graduated from the Western College of Homeopathy in Cleveland in 1861.
M. D., of Whitley's Point, Moultrie county, Ills., was born October 10th, 1813, near Akron, Summit county, O. His father, Stephen Willis Butler, served during the war of 1812, in the Ohio volunteers, and his grandfather, Stephen Butler, in the revolutionary army, witnessed the surrender of Cornwallis at Yorktown.
At twenty-one years of ago he commenced carriage building, and drove that business several years. In 1844, he began the study of medicine under the direction of D. Shepherd, M. D., of the allopathic school.
After finishing a course of study with Dr. David Shepherd, he devoted a year to the study of homœopathy, and then commenced practice, in which he was very successful and very popular among his patients, and in which he continued for ten years.
In 1859, he entered the Western College of Homeopathy in Cleveland and graduated February 28th, 1861.
In 1836, he, married Miss Wallace. Soon after he joined the Methodist Episcopal Church, in which he still continues. He is a member of the Ohio State Homœopathic Society, and belonged to the Western Homœopathic Society until it merged in the American. Since leaving Ohio he has paid no further attention there.
He is the only homœopathic physician in Moultrie county. The homœopathic practice there is so new that, excepting one in Mattoon, six miles from his residence, there is not a homœopathic physician within a circle of twenty or thirty miles.
He has quite a good practice, and intends and hopes to increase it, if strict attention to business, and faithful attendance upon, and kindness to, the afflicted will produce that increase.
---