The Bartlett Surname and Homeopathy
January 28, 2008

The surname Bartlett came to America about 1643 and by the 1840s when homeopathy was just beginning to explode on the American stage, there were many homeopaths with this surname, and as of now it is impossible to say if they were related or not.

Albner R. Bartlett
was the Chair of Physiology and General Pathology at the Cleveland Homeopathic Hospital and the Homoeopathic Medical College of Missouri. A native of Whitestown, New York became a Universalist minister in 1839. He came to Aurora in 1847 to preach.
In 1848 he entered upon the study of medicine, and was graduated from the Homeopathic Medical College, Cleveland, Ohio. He practiced his profession at Aurora from that time to within a few months of his death, which occurred December 26, 1880.

B. H. Bartlett opened the first homeopathic pharmacy in Cleveland in 1846, at the corner of Superior Ave.

Clarence Bartlett 1858-1936 taught Neurology at the Hahnemannian Medical College and became the Professor of Medicine there in 1909.
He practiced homeopathy in Pittsburg in 1888 and wrote and contributed prodigeously to the Hahnemannian Monthly and the _Medical Advance, _and even in the The British Journal of Homoeopathy. He wrote The Practice of Medicine with William Colby Goodno, A text-book of clinical medicine, A text-book of clinical medicine. Treatment, A treatise on the practice of medicine, Pamphlets - homoeopathic. 1. Nervous diseases, Pamphlets - homoeopathic. 21, Pamphlets - homoeopathic. 5. Practice, Pamphlets - homoeopathic. 1. Practice and extensively on the Materia Medica and is extensively quoted in A Clinical Materia Medica: Being a Course of Lectures Delivered at the… by Ernest Albert Farrington, to which Clarence wrote the foreword. His books The Practice of Medicine Vol I of III and A Text-Book of Clinical Medicine. Principles of Diagnosis are still in use today. Clarence also wrote As a Lawyer Sees Jesus: A Logical Analysis of the Scriptural and Historical… and most likely many more pamphlets and books let to come to light.
Clarence was on the Committee of the University of Michigan. He was the homeopath of Sophia Peabody Hawthorne and a colleague of William Wesselhoeft.
In 1922 Clarence Bartlett, an eminent Philadelphia homeopath… [argued that]..homeopaths must utilise 'all the medical sciences', and, therefore, needed well-endowed pharmacological laboratories attached to medical schools… [but]… Bartlett and other older homeopaths recognised that the embrace of the new scientific medicine posed significant and distinctive problems for homeopaths. His speech exemplified the profound transformation in American homeopathic philosophy and self-definition by the 1920's, a vision of homeopaths not as bedside healers but as part of an expansive laboratory-oriented Big Medicine that required significant state and philanthropic support, a vision that reflected a wider notion of professional identity in American society.'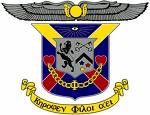 Edward Griffin Bartlett 1824 - 1899
son of James and Lucy Bartlett, descended from the family of that name in Maine, "where for generations they have been farmers," was born at Portsmouth, N.H., January 31, 1824.
He fitted for college in the law office of Albert Hatch, Esq., and entered with the class. After graduating, he went to New York, and was for a time a member of the Union Theological Seminary; but his health was not firm, and in 1849 he entered the New York University Medical School.
In 1850 he took his M.D., and entered at once into practice. In January, 1856, he removed to Madison, Wisc., resided there two and a half years, thereby acquiring a knowledge of the diseases of the West, and, he mirthfully adds:
"having myself had one not put down in the books, 'land speculation fever,' which proved only fatal to the amount of money invested, as the bottom all fell out of the West in 1857."
He returned soon after to New York, and succeeded in securing a lucrative practice in a few years as a homeopathic physician. He has occasionally written for the medical journals.
His taste for painting he can gratify only to a limited degree. His voice has lost none of its musical qualities. He married Jane Ball, only daughter of Dr. A.S. Ball, of New York City on September 24,

They have had eight children, of whom the following survive: Jennie, born 1855; Willie, born 1859 (now at the school of our classmate, Lyon); Helen, born 1863; Lucy, born 1865; Mary, born 1859.
Dr. Bartlett is a member of the Broadway Tabernacle Church, Rev. J.P. Thompson, DD (Yale College 1838), pastor. His residence is 43 West 11th Street, near 5th Avenue, New York.
Edward was a member of the Delta Kappa Epsilon Fraternity.

Elisha Bartlett (1804-1855) was an orthodox medical doctor taught and influenced by Jacob Bigelow's argument that "As homeopaths "seemed to be curing people with very small doses of medicines (it was possible) to draw the conclusion that the customary large doses used by orthodox physicians were probably unnecessary." This sparked a great debate about the nature of medicine. Homeopathy was introduced into America in 1825 and this changed the face of medicine forever.
Bartlett was born in Smithfield, Rhode Island, USA, a town northwest of Providence, on 6 October 1804, to Quaker parents, Otis and Waite Buffum Bartlett … Bartlett initially studied medicine with several physicians in New England and concluded his formal medical studies at Brown University in Providence, Rhode Island, receiving his medical degree in 1826.
He then left for Paris to broaden his education under prominent French physicians, surgeons, and biologists such as August-François Chomel, Jules-Germain Cloquet, Georges Cuvier, Guillaume Dupuytren, and Geoffrey St Hillaire. He does not mention in his letters meeting Pierre Louis, but the fulsome dedication to Louis of Bartlett's An essay on the philosophy of medical science suggests that he did come to know Louis at the hospital La Charité.
On returning to the United States in 1827 he settled in Lowell, Massachusetts and two years later married Elizabeth Slater of his home town, Smithfield.
Through the rest of his life he held a succession of academic posts: professor of pathological anatomy and materia medica, Berkshire Medical Institution, Pittsfield, Massachusetts, 1832; professor of theory and practice of medicine, Transylvania University, Lexington, Kentucky, 1841, 1846; professor of the theory and practice of medicine, University of Maryland, Baltimore, Maryland, 1844-6; professor of the theory and practice of medicine, University of Louisville, Kentucky, 1849-50; professor of the institutes and practice of medicine, New York University, 1850-2; professor of materia medica and medical jurisprudence, College of Physicians and Surgeons, New York, 1852-5.
It was not Bartlett's academic appointments, however, that secured his prominence in the history of mid-19th century American medicine; it was his books. The one most acclaimed in his time was The History, Diagnosis, and Treatment of Typhoid and of Typhus Fever, with an Essay on the Diagnosis of Bilious Remittent and of Yellow Fever (Bartlett 1842). William Osler described it thus in his biography of Bartlett (Osler 1899).
From every standpoint, "Bartlett on Fevers" may be regarded as one of the most successful medical books issued from the medical press and it richly deserves the comment of the distinguished editor of the fourth edition:
"The question may be fairly raised whether any book in our profession illustrates more clearly the beauties of sound reasoning and the advantages of vigorous generalization from carefully selected facts. Certainly no author ever brought to his labor a more high-minded purpose of representing the truth in its simplicity and in its fulness, while few have been possessed of higher gifts to discern, and gracefully to exhibit it".
The most comprehensive and authoritative single source on Bartlett and his work is the book published by William Stempey in 2005. The introductory essay includes not only a biography of Bartlett; it also offers a short account of the Paris clinical school of the first half of the 19th century and Stempey's perspectives on Bartlett's Essay on the Philosophy of Medical Science and his Philosophy of Therapeutics.
Stempey's book also includes a bibliography of Bartlett's published works, a bibliography of secondary sources, and a bibliography of unpublished manuscripts, including letters held in libraries of Brown University, Harvard University, University of Rochester, and Yale University.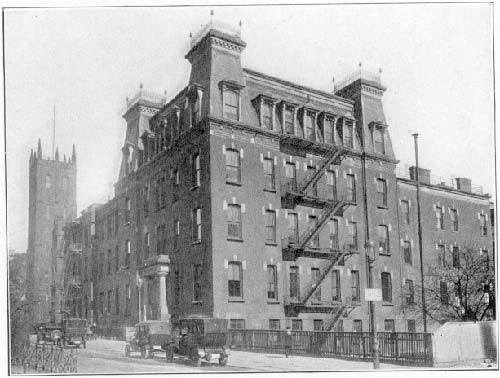 George Waldron Bartlett
of Bensonhurst, New York, was born in the city of Watertown, New York, son of Samuel B. Bartlett and Rebecca Waldron, his wife, and is of English and Norman descent.
He was educated in the public schools of Watertown and later took up the study of medicine in the New York Homœopathic Medical College and Hospital, and also in the Flower Hospital, which now is a department of the college institution.
Since 1895 he has engaged in the general practice of medicine in Bensonhurst. He was house physician to the Laura Franklin Free Hospital in 1898 and 1899.
He is a member of the American Institute of Homœopathy, the New York State Homœopathic Medical Society, the alumni association of the New York Homœopathic Medical College and Hospital, and a corresponding member of the New York County Homœopathic Society.
Dr. Bartlett married Margaret R. Bateman.

Rodman Bartlett 1823 -
of New York city, the fifth son of Loring and Phebe Bartlett, of the town of Salisbury, Litchfield county, Conn., was born in that place, August 7th, 1823. He is one of ten children, and his early life was employed upon his father's farm during the summer months, while during the winter, he attended school near his home.
When in his seventeenth year, he commenced the struggle of life for himself, teaching the district school in the town of Sheffield, in which employment he spent three successive winters.
In the spring of 1843, he commenced the study of medicine in the office of Dr. Luther Ticknor (an orthodox doctor who had converted to homeopathy), of the town of Salisbury, Conn., for many years President of the State Medical Society.
In 1847, he received his medical degree from the Geneva Medical College, N. Y. Soon after his return home, in the spring of that year, Dr. Ticknor died.
He then entered the office of Dr. B. Welch, of Salisbury, Conn., practicing medicine and surgery with him for one year.
In 1849, he located at Pine Plains, Dutchess county, where he remained one year. From thence, he removed to Rhinebeck, and entered into partnership with Dr. Martin Freleigh, with whom he continued in practice for three years.
In 1853 ; he settled in New York city, and soon entered upon a large and valuable practice.
Dr. Bartlett's conversion to homœopathy was effected during his residence in Rhinebeck, where his attention was first called to its intrinsic value. The late Dr. Federal Vanderburgh was the agent by whose suggestions he was induced to give it his closest investigation.
The result of his examination was his cordial adoption of the system ; and, after a retrospect of twenty years, he finds no cause for regret in his espousal of the true principle of healing, similia similibus curantur.
---